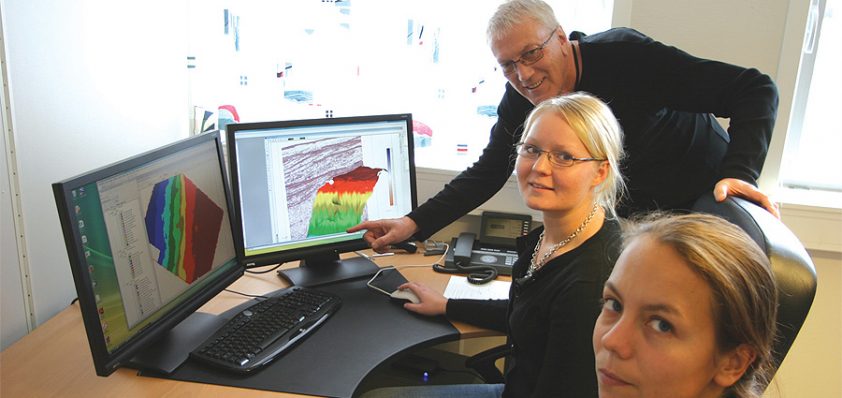 Growing ambition
Odin Petroleum AS is a provider of consultancy services to the petroleum industry. Established in 1997, the company consists of experts within geology, geophysics and reservoir engineering.
Managing director, Bent Pettersen, explains the company's beginnings: "While we've been involved in the offshore business since 1997, the business, as it is now, began in 2003. It used to be the branch of another organisation, but now we have 55 engineers and we are working with large and small oil companies."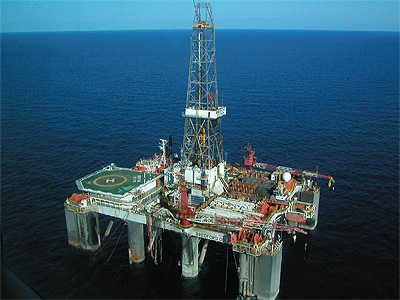 The company delivers quality well engineering from its base near the centre of Bergen in Norway and is divided into four different departments. Bent outlines the different business streams: "Our offshore department, consisting of a team of geologists, provides on-site support services to several oilrigs. We also have a reservoir engineering department, which provides increased oil recovery (IOR) projects for several oil companies and it also carries out seismic processing and amplitude versus offset (AVO) analyses, which are proving very popular."
At its Bergen facilities, Odin Petroleum also deploys personnel to clients in Stavanger and Oslo. The staff supply offshore geology services onboard several drilling rigs, which are based on both long-term and short-term contracts. The business focuses on a high level of competency in the supply of experts and services within reservoir engineering, geophysics, and offshore services, which comprise well-site and operational geology. Recently established services include software support, training in leading systems within geology and geophysics (G&G), and reservoir technology.
Odin Petroleum's staff are continuously trained and updated on new technology to meet the various requirements of the client. The Bergen office also provides in-house projects, which are delivered by a self-contained group of experienced reservoir engineers equipped with state of the art technology and equipment. These projects are available within the areas of reservoir engineering, geology and geophysics. The range of services offered by Odin Petroleum include seismic interpretation based on Kingdom, GeoFrame, Charisma and Petrel geo-/reservoir-tools; prospect evaluation and round application; the evaluation of farm-in prospects and the development of farm-out prospects; reservoir evaluation, simulation and IOR studies based on the Petrel, Irap RMS and Eclipse software applications. Additionally, it provides seismic processing and imaging and integrated studies, which range from raw seismic data to reservoir modelling and optimised production profiles. By outsourcing jobs to Odin Petroleum, clients receive their customised, cost-effective projects by the agreed deadlines, without the u e of their own office space or equipment. The in-house projects offer the benefit of more stable work conditions for the staff and improved collegial relationships among the consultants. The company has established a group of specialists in seismic data analysis and rock physics. The team provides in-house seismic interpretation systems, including integrated studies that range from seismic raw data to the final evaluation of the project.
Currently the business is carrying out IOR projects and AVO/Rock Physics analysis on several smaller prospects. Bent elaborates: "Odin Petroleum has obtained contracts with several oil companies operating on the Norwegian Continental Shelf (NCS). We are currently supplying offshore geologists to several exploration drilling rigs based on long-term contracts. We are also providing personnel for short-term assignments."
Odin's extensive range of services has helped the company to remain highly active in the sector. The success is also owed to its key strengths, which provide a significant advantage to the company and set it apart from its competitors. Bent outlines Odin Petroleum's main attributes: "We have a very good knowledge of the business due to our long-standing experience in the industry. In my opinion our strongest assets are our good track record and our inherent expertise in the areas in which we specialise."
There are a number of challenges in the oil and gas industry at present and recruiting new engineers and technicians is a particular problem for companies in the sector, due to a skills shortage. To tackle this issue, Odin has established a good connection with the universities in Norway, with a view to attracting young talent to the company. The intention is for Odin to advertise at and visit the university, and recruit new skilled personnel to the company, therefore ensuring that new talent is readily available to the business.
With this strategy in place, Bent is positive about the future of the company in relation to the current conditions of the Norwegian market. He explains why: "I think that the market is quite strong at the moment and we are seeing several new projects. As there is a lot of work in these areas, we are looking at further development and we also want to increase recovery. Overall we are optimistic that the market will stay strong and we will see an increased amount of activity in the sector."
The company has undergone rapid growth since it was established in 2003. Since 2007 it has doubled its turnover and increased its staff from 25 to 55. Bent is aiming to further develop the business: "We are trying to grow Odin Petroleum; at the moment we have four departments; which are reservoir, engineering, geology and exploration, offshore and seismic processing. We are trying to expand all of them in terms of the projects we are taking on and we want to increase their capacity. In terms of our staff, we also want to expand this area and we will increase in number in the next few years. We will still focus on the key sectors but we are looking to expand, particularly in recovery and our offshore operations." The company aims to have a staff of 100 in the next three to four years and the rapid expansion means it will be able to undertake many more in-house projects in the near future.
Odin Petroleum AS
Services Reservoir engineering