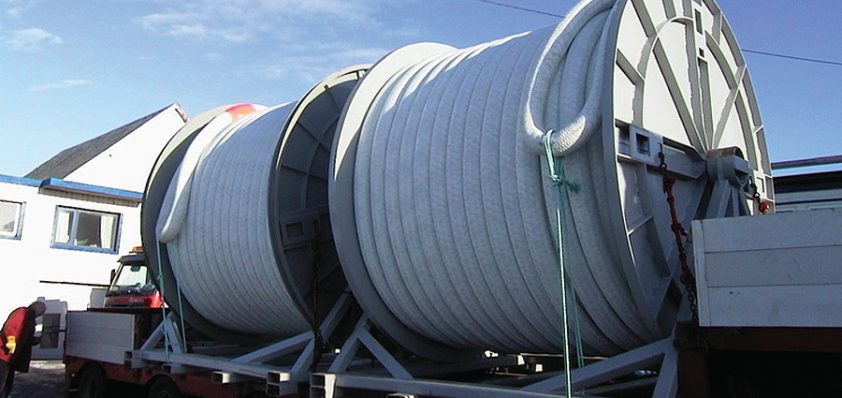 Offshore and Trawl Supply
Strong connections
Offshore and Trawl Supply (OTS) is a leading manufacturer of synthetic fibre ropes for operational installations in the offshore oil and gas market.
Based in Norway, it specialises in the production, design and engineering of high tech fibre ropes, as well as combined products, including thimbles, shackles, chains and buoys. The OTS factory, which is situated near Aalesund in Norway, is one of the most modern sites in Europe, fitted with the latest production lines, and using high tech fibres to produce ropes with a diameter of up to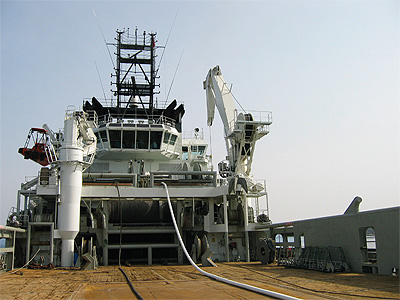 350mm.
OTS' ongoing strategy is to offer well-tested products, and for this reason it is a close partner to companies involved in various projects and tests carried out offshore. Runar Paulsen, managing director of OTS, outlines the company's work within this sector: "OTS presently serves the oil and gas industry as its main market. For the foreseeable future, oil and gas will be the most important sources of energy in Europe and the rest of the world. If you look at it from that perspective then we are in an interesting and rapidly growing business. Our co-operation with our main materials supplier, DSM, is essential to maintaining our strategic position in this market."
OTS' Norwegian factory, situated near Ålesund, is one of the most advanced of its kind. It is fitted with the latest production line, manufacturing ropes of up to 350mm in diameter that are capable of achieving the best standard from high tech fibres. Runar describes the main feature of the product: "Around the rope a protective jacket is fitted, which has been proven to protect the rope from abrasion far better than experienced from rival protective products from other manufacturers, the lifetime of ropes have been extended tremendously.
"The laboratory tests compared our product with rival ropes with protective jackets, and ours emerged as a clear winner in all the tests. The same kind of analysis has been performed by operators of tug vessels and they have found that the lifetime of the rope can be extended by up to five years when it has our protectivejacket, and that is more than double what other manufacturers' similar products can achieve. Consequently the value that we provide to the customer is significantly higher than that delivered by alternative suppliers."
The technology behind the rope comes from OTS' many years of experience in the oil and gas sector. Runar elaborates: "Our employees have been working in the factory and on-site for many years, trialling different methods of protecting rope to learn what is most effective. It is this extensive experience working on board vessels and on tough operations that has provided us with the basis for forming effective new technologies."
Alongside this development, OTS is also investigating new materials for its rope to provide a more effective service in certain operations. As exploration within the industry inevitably moves from shallow to deepwater, OTS aims to help its customers work more effectively at greater depths. This poses a big challenge to rope manufacturers, as the traditional steel material is not effective at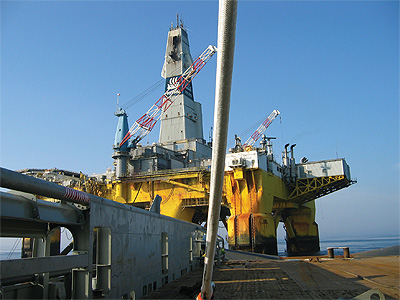 greater depths, where it will buckle and break against its own weight, which is before a payload is even attached to the end. For this reason OTS has begun to manufacture a fibre rope, made from HMPE, which is produced by OTS' Dutch supplier, DSM. It offers very low density, meaning it is so light that it floats in water, so the payload is the only weight the rope will have to bear. Using this fibre rope will enable operators on offshore installations to easily carry out work at depths of 3000m and beyond. "This signifies a huge market opening for OTS," explains Runar. "Suddenly the need to operate on deeper water is greater than ever before, and the equipment has now been modified to handle the requirements of the fibre rope. We see very interesting possibilities in this area of the market and we believe that our fibre rope product puts us in a very strong position, particularly because the supply of the HMPE fibre is limited, and so we are one of just a handful of companies that are currently able to offer this product.
"This niche market is our main focus for the future and we aim for it to become our angle within the rope industry. The deepwater market is immature, so when I talk to the operators and manufacturers of cranes and winches, they are all very excited about the possibilities of fibre ropes for this purpose. In terms of the protective jacket, we have a great deal of documented experience within the tugging industry, but I don't think many companies realise that there is a distinct difference between our kind of protective jacket and what they can achieve from the competition. For this reason our immediate goal is to increase awareness of our product and what it can achieve, as evidenced by the extensive tests carried out."
OTS
Services: Synthetic rope fibres