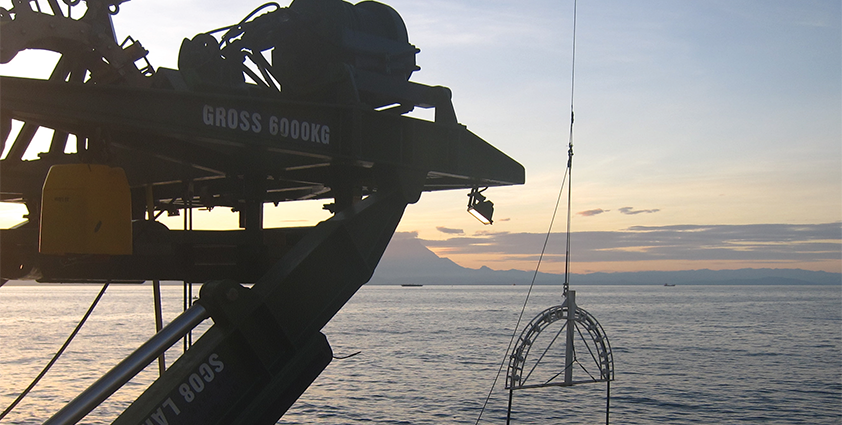 Offshore Construction Specialists Pte Ltd
Something special
Formed in 2007 to provide construction management, engineering and consulting services to the offshore oil and gas sector, Offshore Construction Specialists (OCS) fills the gaps in the industry that exist between design engineering and operational constructability.
As the offshore industry has developed over the years changing dynamics have led to an increasing shortage of properly qualified and motivated engineers with the appropriate degree of experience to deal with the numerous complex issues faced by offshore operators and contractors. Employing personnel with extensive knowledge in all facets of marine construction, OCS uses its depth of experience to educate, train and mentor new personnel, a strategy that has helped build a company capable of taking on even the most difficult of projects.
Equipped to handle large or discrete projects depending on the individual needs of the customer, OCS has grown steadily since its incorporation to the point where today it employs a team of 35 people, 22 of whom are civil or structural engineers specialising in marine construction engineering.
To compliment OCS's operational and field engineering staff the company has developed a construction support engineering group equipped with state-of-the-art industry software that provides the analysis required for services such as transportation studies, pipeline and cable/umbilical lay, mooring analysis, engineered lifts and floatovers.
In order to make further use of the company's intellectual capital, OCS has developed a range of strategic support equipment, the use of which is controlled by in-house engineering staff. Much of this equipment is used in marine construction areas, where there is an essential need for professional engineering expertise. The equipment is specifically designed for pipeline pre-commissioning, pipeline pre and post-trenching, cable and umbilical lay, pile remediation, jacket launching and mooring pile installations.
General services that the company can provide include constructability studies and field development options, offshore installation engineering skills, planning and general offshore construction management expertise and the ability to install sub-structures and topsides. It is also able to support the installation of subsea structures and pipelines, facilitate strategic subcontracts for marine construction projects and provide technical contract reviews.
OCS is also equipped to offer specialist services for both operators and contractors. Operators that choose to work with OCS are provided with the ability to review and assess their own installation options and marine construction budgets, as well as being given a forum to negotiate technical details with potential contractors. OCS's personnel are on hand to develop project-contracting strategies, prepare marine construction RFQ's, perform vessel inspections and conduct detailed technical discussions with potential contractors based on the relevant scope of work. What this means is that OCS personnel can effectively and efficiently plan and manage the execution and implementation of client projects from start to finish.
Utilising the services of OCS at the onset of a project provides operators with the means to minimise the costly scope of work errors and allows them to adopt the contracting strategy best suited to the work at hand. Together the two parties can then identify the contractors equipped with the tools and knowledge that best meets the demands of the project, thus avoiding the common delays that come from poor planning. OCS provides the construction experience and know-how that can be used in conjunction with different execution methodologies and can adapt to manage multiple tasks on behalf of the operator as requested.
For contractor clients OCS provides key offshore construction management and execution expertise that can be used during the project tendering, planning and execution phases of a given project. During the planning and execution phases, OCS specialists can perform activities including the preparation of installation procedures and subcontract packages. It can also assist with the mobilisation of equipment and vessels as well as the supervision of offshore installation activities.
The use of OCS's employees helps relieve contractors of the high cost of increasing their own employee levels for the duration of a single project and in an economic climate where the costs of construction spread rapidly, working with OCS and utilising its services can be the defining difference between a project being a success or an expensive failure.
There are numerous examples of OCS's services being utilised in the field, for example, working with main contractor PT Timas the company provided the installation management, engineering and planning for the Natuna sea installation of the ConocoPhillips North Belut CPP Connection Bridge. OCS's operational remit included the detailed engineering of the connecting bridge, the transportation of the bridge from its fabrication yard to its Natuna site and interfacing with the client and its subcontractors to maintain a strict installation window. The final outcome was the timely completion of offshore execution without incident and a positive outcome for all parties involved.
This is just a single example of the type of projects and assignments OCS has carried out in a four year history and many additional customers have since been added to the OCS client resume.
Offshore Construction Specialists Pte Ltd
Services: Marine construction management and engineering