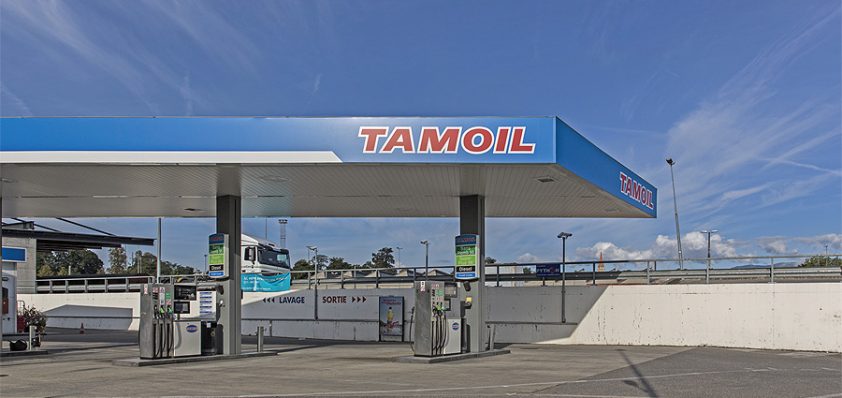 Responding to industry
Operating through its subsidiaries under the brands Tamoil and HEM, the Oilinvest Group engages in a broad base of activities encompassing the refining, supply and trading, shipping, bunkering, storage, distribution and marketing and retail of oil products. Across the business, the company offers products that are derived from the refining of crude oil, including petrol, diesel, heating oil, fuel oil, liquefied petroleum gas (LPG) and jet fuel, as well as lubricants that are used within the automotive and industrial sectors. In addition to these products, Oilinvest is able to supply non-oil products and related services.


The history of the company dates back to 1988, when the Group was established to consolidate a number of European energy investments that were made by the Libyan state. The brand name Tamoil was later adopted by the company following the acquisition of a refinery and retail network in Italy. Within the German market the Oilinvest Group operates through the brand HEM, which it has used since the 1990s to differentiate its German retail business that is positioned within the discounter niche. Presently the majority of the Group's network within Germany is HEM branded and in 2009 a new HEM logo was introduced to further strengthen the brand's image and identity. Following the successful implementation on a pilot station, the logo was progressively introduced during 2010. Today Oilinvest is active within six European countries, comprised of Switzerland, Germany, Spain, the Netherlands, Italy and Cyprus. Throughout these locations, the business operates some 2315 service stations and manages around 1000 employees. In the first three quarters of 2015 the company generated a total retail sales of 2.6 million tons and a total wholesale sales of 6.1 million tonnes. During the same period the refining capacity was a maximum of 105,000 bpd in the refinery in Hamburg.
In recent years the European refining industry has suffered severe market pressures brought on by higher levels of imported petroleum products, rapidly declining fuel demand and the increasing cost of regulation. In response to these challenging market conditions, Oilinvest has implemented a strategy of focusing on the retail and wholesale sectors of the business while responding to the growing demand for greater fuel efficiency. This is particularly true in Switzerland, where the decision was recently taken to interrupt refining operations at the Group's Collombey refinery. Within the Swiss market there exists a strong demand for heating oil for homes, allowing Tamoil to focus on the retail market of some 70,000 end customers through a number of fully owned affiliate companies. Furthermore, the Group's strong network of infrastructure in and around the Collombey refinery, allows it to service its 266 service stations.
"Within Europe we have seen several temporary peaks and troughs, which result in either accelerated or depressed levels of growth at any particular point in time, however these are mostly temporary. I think the wider trend within the market that determines how we run our business is based on the fact that we are operating in an environment where demand for hydrocarbon fuels is declining. There is a greater demand for fuel efficiency and legislation and regulation, this has made our business increasingly difficult," says Oilinvest Group CEO Asim Gusbi. "However this year has been a positive one in terms of overall market environment but I think one cannot assume that these market conditions will continue long-term. There is a constant need for us to be competitive in the face of such market conditions."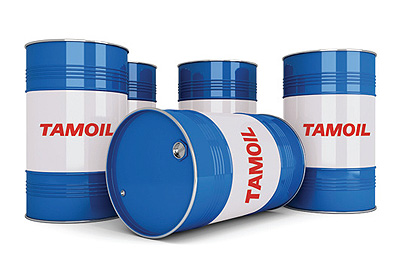 Despite the challenges of the depressed demand in refined petroleum products throughout Europe, the Oilinvest Group maintains a number of strengths that allow it to remain a dynamic and competitive force in the market. In addition to its adapted and flexible business model, the company can count on strong financial support as well as many years of proven industry experience. "Our strengths stem from a number of areas," Asim Gusbi explains. "For example the business has a unique ownership structure and the fact that we are owned by the Libyan state is a very clear benefit. From an operational and organisational perspective, we are a very efficient, flexible and nimble company in terms how we make decisions. In addition to that we tend to take a longer-term view of the business, than most of our competitors. Our approach to prioritise a long-term vision over the short-term is one of the company's key advantages."
Throughout 2016 and beyond Oilinvest will continue to focus on its revised market strategy to adapt to the changing needs of the European market. In doing so it will ensure that it becomes a stronger market player for years to come. "Strategically we are moving in a direction whereby we want to continue to consolidate and become more competitive and more adopted to meet the long term challenges in the industry. We will continue to operate within the EU and are committed to markets where we currently operate. We will look to become even more competitive in these areas. We will achieve this through either organic growth, acquisitions or better operational management," Asim Gusbi concludes. "We are committed to a process of continuous improvement in all our operations, and to ensuring that wherever we operate and whatever we do, we do it as safely as possible, as cleanly as possible, and with the maximum possible benefit to society at large. We are here for the long haul; we take our social, ethical and environmental responsibilities very seriously."
Oilinvest Group
Services
Refining, supply and trading, shipping, bunkering, storage and distribution