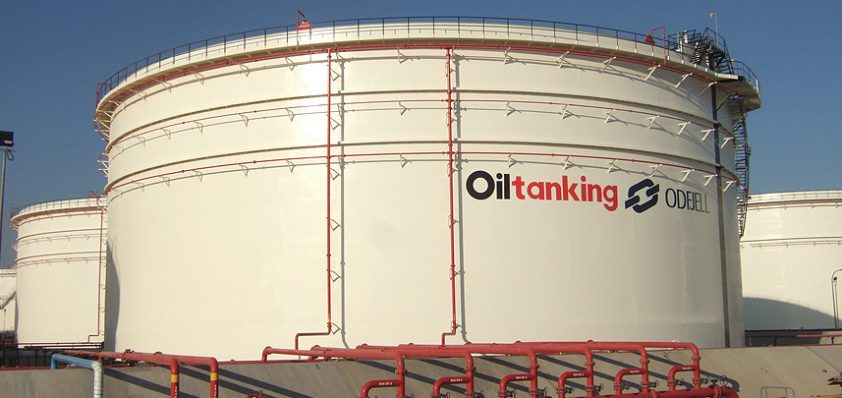 Superiority defined
As one of the world's leading independent storage partners for oils, chemicals, biofuels and gases, Oiltanking owns and operates 69 terminals in more than 20 countries around the world.
With a total storage capacity of more than 17.2 million cubic metres, the company is headquartered in the German city of Hamburg, where it was founded in 1972.
Martijn van Koolwijk, general manager at Oiltanking, elaborates upon the company's history: "Our first exploits were very much based around oil storage in the European market. As we continued to increase our geographic span, in the mid 1990s we also decided to expand our product and service portfolio to provide storage for not just oil products but also chemicals, gases and vegetable
oils."
Today, Oiltanking operates as a subsidiary of Marquard & Bahls AG, an international privately held group that has been providing a range of services to the international oil and energy business for more than 60 years. In addition to the storage business, its business area covers oil trading, aviation fuelling, petrol stations, renewable energy, gas supply, biogas and other energy services, and it employs more than 3700 people worldwide. Such a wealth of collective expertise, alongside an ability to provide strong financial backing, means that Oiltanking can continue to pursue its strategy of controlled growth.
Oiltanking operates as an independent storage provider and its business model is, according to Martijn, one of the company's major strength: "We take pride in the fact that we have a de-centralised organisation structure. Our belief is that business should be done on local and regional levels and so we empower our management to make key decisions on their own. This allows for shorter lines of communication, and it ultimately means that we can address our customers' needs as quickly and efficiently as possible. Being privately held means decisions are taken for the long-term good of the business, and not to satisfy the short-term goals of the stock market."
Another key factor in the success of Oiltanking stems from a truly multinational staff. Martijn explains: "Whilst we are a German-based company, we employ people from more than 47 different countries. This is essential in helping us communicate with local partners and customers." This is an important part of what Oiltanking calls it's 'Glocal' philosophy – applying global experience and supplementing it with the local flavour.
Such an approach has allowed Oiltanking to work with some of the most prominent companies in the oil and gas sector, as Martijn reveals: "We work with all the international oil majors, and we have also seen a significant increase in the number of national oil companies that are requiring our services. With regards to the chemical industry, we have business relationships with multiple leading chemical companies." Of course, it is not just the global names that Oiltanking works with – its ever-growing client base includes companies of all sizes. He continues: "We also collaborate with a lot of local distributors with smaller plants that may produce just a truckload of material a day. It really is a very wide range of customers that we are dealing with."
Despite the varying sizes of the companies Oiltanking works with, there is always one area of common ground – and that is in the measures taken to uphold key health and safety criteria. Martijn reveals why this is important, and how his company deals with such issues: "Handling chemicals and petroleum products in the quantities we do means that you have to be extremely careful, and ensuring that our health, safety, security and environment (HSSE) policies are of the highest standard is vital to this. It is essential that companies in our field are fully aware of the dangers and that is why all of our employees are fully trained. These are hazardous, flammable products that we are handling and we must never forget this fact."
This approach has allowed Oiltanking to develop a truly global reputation over the years, and helped it to gain significant market share overseas. Just over a decade ago, the company opened a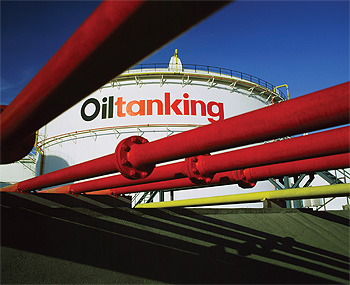 terminal at the JNPT port in Mumbai. Initially dealing specifically with kerosene imports, the company's operations here have since expanded and, today, IOT Infrastructure & Energy Services Ltd. (IOT), formerly Indian Oiltanking, employs more than 2200 personnel and offers a wide range of engineering, procurement and construction (EPC) services for the region.
Martijn elaborates upon the growth of his company's Indian operations: "The entrepreneurialism of our local team in India helped us greatly. They saw the potential for diversification of our business into new areas, and as a result, today IOT has projects across the Middle East and Asia, consulting and constructing amongst others terminals and pipelines for customers as well as providing a range of designing, engineering and project managing services."
The company's forays into the Asian market have allowed it to go from strength to strength in recent times, as Martijn highlights: "Our business has grown tremendously over the last five years, particularly in the Middle East and Asian regions. Currently, Oiltanking has officially started operation of the new terminal in Merak, Indonesia, and we are planning a terminal of 1.4 million cubic metres in Yeosu, South Korea. In Oman, we constructed an 850,000 cubic metres terminal in one go, and we are now extending that by a further 400,000 cubic metres. The Egyptian market is another area that we have been moving into, after having recently won a tender to build a terminal in Port Said."
Whilst the Middle East and Asia may be a massive growth area for Oiltanking, the company is not limiting itself to that region only, but enjoying an ongoing and sustainable growth worldwide. Martijn discusses some of the growth plans in Central America: "We are now expanding into Panama, where we will build a bunker terminal on the Pacific side of the Panama Canal. This is an excellent location in a country that accommodates a lot of global trade flows, and it is in a part of the world which we expect to see a lot of development in the coming years."
Continuously growing trade in energy and chemicals, as well as serious changes in major trade flows are guaranteeing the strong demand for tank storage terminals, as Martijn explains: "There is an increasing imbalance between production and consumption areas of oil and chemical products associated with a rapid growth of emerging markets. This is really working in our favour, because these countries will need to develop their infrastructure to facilitate such growth – and that is where we come in. We have just started a 1.4 million cubic metre project in India, and we are looking at several opportunities in China too – all of which will contribute to the future success of these countries."
With such a sustainable expansion strategy, it would appear that Oiltanking has remained healthy throughout the downturn, which has affected so many other companies in the industry. Martijn talks about the present market conditions: "We believe that the storage market remains very strong. On the other hand, competitive landscape has changed dramatically over the last 10 years and new market entrants such as private equity and traders are joining the storage business. Naturally this makes it a tough environment, but the opportunities outweigh the challenges."
Providing Oiltanking can continue to build on the strong platform it has created for itself over the past few decades, then it should expect to remain equally successful for years to come. Martijn concludes: "Here at Oiltanking, we believe in controlled growth. To us, it is not important to simply become the biggest in the world, but we aim to keep delivering excellent services to all of our customers."
Oiltanking GmbH
Services: Oil and petrochemical storage, EPC contacts