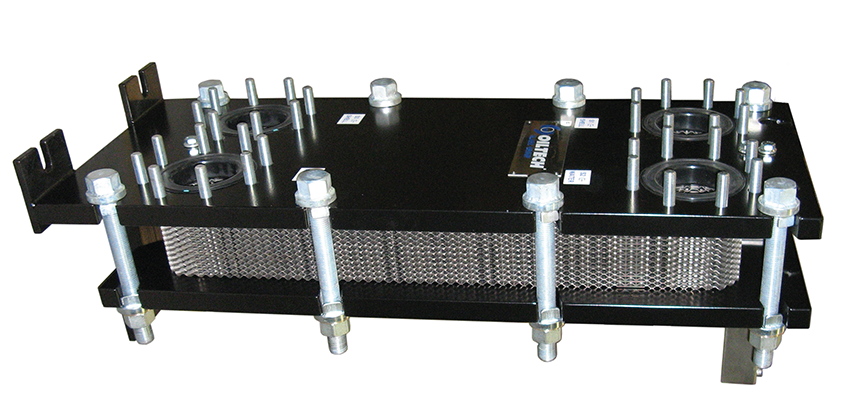 All in the name
Previously known as Oiltech, Olaer AS, alongside other subsidiary companies OilAir and FCH, now operates under the common brand name of the global Olaer Group.
Present in more than 20 countries, Olaer Group specialises in fluid management solutions. Although the three subsidiary brands were already part of the Olaer Group, the move to operating under one name was instigated in 2010 bringing with it the benefits of recognisable branding and a mutual product catalogue. Well known in the Nordic region, Olaer AS is a quality supplier of oil coolers, oil filters, accumulators, and low-pressure pumps – products that form part of all modern hydraulic systems. The Scandinavian operation has sales offices in Denmark, Norway, Finland and Poland, alongside its new integrated production, design, development, marketing and sales facility in Sweden. Primarily targeting the oil and gas, and marine industries, the Norwegian company supplies to major engineering companies such as Hitec Products, National Oilwell, FMC Technologies, and Cargotec, with its products being utilised by end users like Statoil and Petrobras in Brazil.
With the strong backing of an international group behind Olaer AS, managing director Erik Ulevik, describes the other contributing factors to the company's success: "We are globally represented, but we act on a local level in terms of design and development of solutions. Unlike many of our biggest competitors, we are focused on only a few core products, which provides us with an in-depth expertise. Although we have a comprehensive range of standard products, we can also effectively tailor make anything within our product range, in any pressure, size, or colour, as well as offering assembly services where required."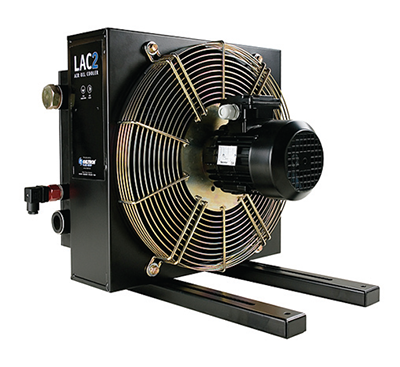 He continues with how these competencies translate to the oil and gas industry: "We have been present in the oil and gas sector since operations began in the North Sea in the 1970s, as the supplier of the first accumulators to the Norwegian field. Consequently we are well aware of the industry demands in terms of materials, such as corrosion resistance to the harsh environmental conditions, and the applications of products. This enables us to advise customers on pricing and the suitability of different types of products. We also understand the complexity of the different documentation and approvals that are required, which often varies from country to country."
Research and development plays an important role in the Olaer Group, on both a group and local level, with designated business development managers and technical experts responsible for product development. Utilising the capabilities of its new integrated facility, Olaer in Sweden has developed the world's largest serial produced standard air oil cooler, the LAC200, which was launched last year. Alongside its own production, Olaer AS has several partners that produce coolers and accumulators to its specifications, such as the company's new shell and tube cooler, SWO. This is the first time the company has offered this product within its range and due to its quality and efficiency it expects it to be well received in the market.
One potentially revolutionary development is a piston accumulator constructed from composite materials. A key benefit of the product is an up to 80 per cent weight reduction compared to stainless steel – this means that the equivalent of a 20 litre piston accumulator with operational pressure of 350 bars weighing 130 kg in stainless steel, would weigh only 30 kg in composite. In addition, the composite is non-magnetic, corrosion resistant, and is priced below stainless steel offering substantial cost reductions. Within the offshore market there is a high demand for re-servicing of accumulators and coolers on platforms, where the lightweight attributes of this composite material will prove a significant benefit in facilitating this work. At present the development is undergoing further tests in order to achieve third party approvals before it is launched commercially, but it is currently being exhibited at various corporate events.
Developments such as these are the result of over 40 years of expertise, a heritage that is recognised in Olaer AS's recent major contract with Norwegian company Hitec Products, which is the largest in the company's history. "Hitec Products has a frame agreement with ConocoPhillips, and through this relationship we will be supplying hundreds of accumulators and back-up bottles every year for an expected minimum of five years," explains Erik. "There is also the option to extend this agreement twice more for a further two years each time. The annual value of this contract is approximately 600,000 euros, which is approximately ten per cent of our annual sales, so this a major opportunity for the business."
Although Olaer AS experienced a slightly tougher year in 2010 as a result of the global economic crisis, with many major new projects coming to the forefront of the oil and gas, and marine industries Erik highlights how he is positive about the company's future: "Over the next five years I would expect us to double our sales, particularly given the opportunities that we are seeing in the North Sea and Brazil. Our strategy for achieving this growth remains the same as previous years, where we will focus on developing further the products we already produce, rather than going into competition with our customers. I believe that the composite products will put us ahead of many of our competitors and play a contributory role in growing our market share."
Olaer AS
Products: Fluid management solutions