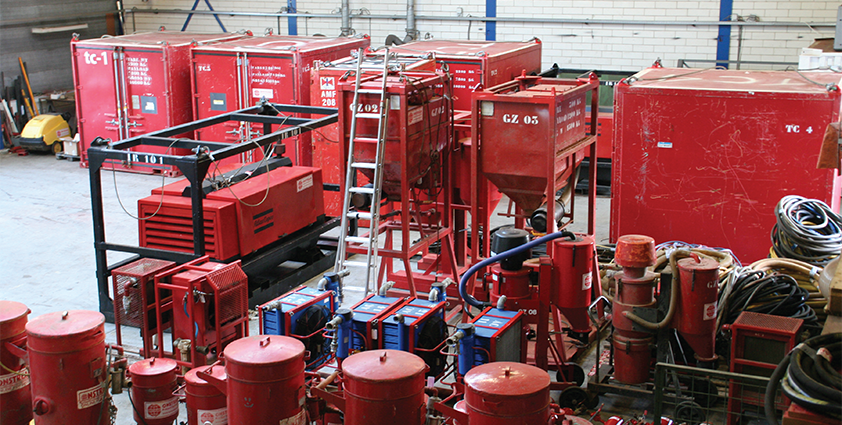 A perfect match
The Onstream Group is an oil and gas service provider specialising in project and technical recruitment, equipment rental, logistical support and maintenance services.
Founded in 1978 as part of Single Buoy Moorings (SBM), as a specialist provider of consultants and professional manpower, Onstream became an independent entity from its parent company SBM Group in 1983 in a management buyout headed by current CEO Remi Maari.
From its modest start Onstream grew its client base and now boasts major multinational clients such as ExxonMobil, Shell, Chevron, Total, Gaz de France (GDF), Agip and ConocoPhillips and a global presence, vital to the Group's development. In 2007, Onstream acquired ASC International, a move that enabled the business to reinforce its African operations as well as acquire a presence in Eastern Europe.
The Group's unique 'Communicate and Match' system allows it to immediately match clients' requirements with suitably qualified candidates on its large online pre-screened database. Additionally this database is directly accessible by candidates who can use it to update their personal details, experience, and preferences. With a new recruitment database, all recruitment information is stored on the system, including CV's, interviews and operational statistics. This enables a close monitoring of productivity, quality and efficiency of the recruitment operation, a key advantage in a very fast reactive market in which the front office recruitment team needs to be continuously pushed.
Beyond the recruitment aspect of the business, Onstream offers equipment rental, logistical support, maritime management services, maintenance services and contracting services for construction or maintenance projects. This scope of activities enables the Group to offer clients the opportunity to work with a professional supplier throughout their projects. This combines manpower and other services that best meet their needs. The developing nature of the oil and gas industry means that these requirements often change in line with new technology such as ultra-deep water drilling, and the Group prides itself on finding specialists with the right set of skills to assist its clients in their operations. From long-term projects to an impromptu basis, the Group is well placed to provide services from project definition and execution, to engineering, construction and commissioning activities.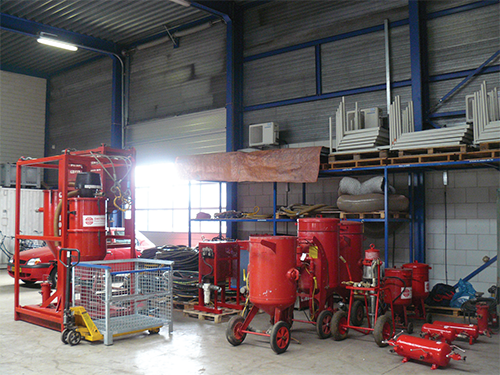 Onstream's experience in supplying marine vessels such as crew boats supply boats, and anchor handlers in the North Sea, Africa, and the Middle East for offshore operations is vast. All vessels can be supplied fully, or partially, manned with highly experience crews that are familiar with oil and gas maritime requirements. From its extensive recruitment database, Onstream can also provide vessel owners with experienced personnel from the captain to a complete crew, on either a temporary or long-term basis.
From the most remote and hazardous oil field locations to long-established installations, Onstream has always adhered to some of the industry's highest quality and safety standards. Although consultants follow the individual client's health, safety and environment (HSE) plan, they are also fully briefed in Onstream's own HSE systems. The Onstream Group employees around the world are trained in HSE policy requirements. In addition, the Group's quality assurance (QA) procedure is regularly updated in line with ongoing developments and is accredited by Lloyds, providing clients with confidence in the system. Onstream's close ties with certified training organisations means that its consultant's qualifications are regularly updated in line with applicable regulations and project requirements
Providing services around the world means having an experienced workforce that mirrors the clients in both diversity and language. The Group has had offices in locations such as Gabon or Nigeria for many years. This means a developed local structure and a keen understanding of the local cultures, as well as training programmes.
Geographically the Group's services vary. Onstream has built up a strong track record supplying GDF in the Netherlands with various types of oilfield equipment such as compressors, painting equipment, pumps, and welding apparatus. All equipment is vigorously checked, prior to dispatch, to comply with all major safety regulations for the offshore and onshore industries. In Gabon, West Africa, similar services have been developed with heavier logistical equipment such as rough terrain cranes or forklifts. The company is able to source the right equipment for the job and insure an efficient spare parts process, working in collaboration with the Group's continental European headquarters provide The company has a workshop, tools, locally trained operators and mechanics, and delivers quality service logistics to its clients.
Expansion of global operations is at the core of Onstream's forward strategy, and this investment in its equipment rental services is one contributory phase in achieving this ambition. One key means of widening this presence is to form joint ventures with local partners in areas of potential activity. In this respect, Onstream has recently established a venture partnership in Australia, and is working alongside several companies in Brazil and North Africa, another identified area, particularly regions such as Tunisia, Algeria, Morocco or Iraq. Onstream is also keen to develop its African presence and has several identified targets in West Africa
Over the past few years both Onstream's turnover and profit margins have continued to rise steadily, with the company's financial stability and health clearly demonstrated by development and investments. The company is looking to be a more influential player in the oil and gas service industry in order to be competitive, and to continue to serve its clients' continuous growth and development is vital. Being multinational organisations, the oil and gas companies have as prerequisite that their suppliers operate internationally and therefore have the ability to offer them a local support service.
Onstream Group
Services: Recruitment and logistic support specialist