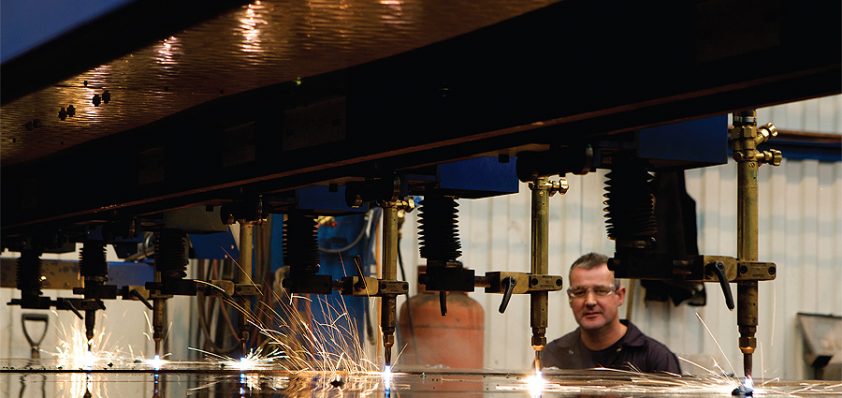 Opportunity Group Holdings
Opportunity knocks
Formed in 2007, the Opportunity Group combines a number of dynamic businesses that are all committed to product and service excellence.
From more traditional niche market manufacturing and engineering to the pioneering world of information technology, the diversity within the group provides a wealth of experience and capability. The group is made up of Locum Fine Steels, a processor and stockholder of steel products; Seal Engineering, whose services include oil and gas exploration, construction and lifting solutions; Turton Springs, a pioneering spring producer serving niche markets and the final member of the group is information technology business, Lanserve, which provides complete business-to-business solutions. The markets these organisations serve are as diverse as the individual companies themselves, but they focus mainly around the oil and gas sector, which is the biggest market sector, as well as marine applications, the mining industry and agriculture.
Each company within the group benefits from being part of a diverse collection of businesses, as commercial director, Simon Taylor explains: "We can provide services from the supply of the raw materials right through to the finished product in-house. We have undertaken quite a few jobs recently where we source the raw materials and then we fabricate the product in-house, before supplying the finished item to the customer. Our broad range of services and capabilities also enables us to move quickly into new markets. The way the group is organised means we don't have a large corporate structure, and so we don't have to go through tiers of decision making before we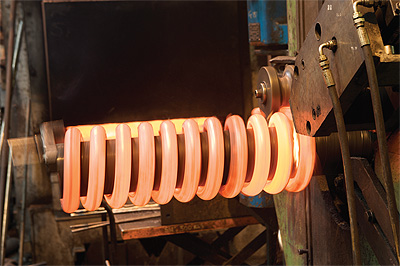 take action, therefore we can quickly progress into new areas."
The group is committed to investment in the growth of each organisation. This will be achieved through its people; a high value is placed on the team and its ongoing development. As each business continues to evolve, the group as a whole is actively seeking new challenges, developing products and services in the pursuit of ongoing customer service excellence. Simon elaborates on this goal: "We tend to work very closely with our customers. The individual businesses collaborate with the customers to help develop their products, and to solve some of their manufacturing issues. Generally the client will come to us with what they want and we produce it for them, but through that process, ideas for improvements and alterations naturally come up, both from the customer's end and from us. This is where our close collaboration provides us with a huge advantage and these improvements can be discussed and implemented quickly. As a group of companies, we all operate individually as standalone businesses, but we do come together if there is a particular job that requires two or three of the companies within the group to join forces and the fact that we're all associated with each other makes this a fast process."
He goes on to explain that the word is still being spread of the Opportunity Group's formation: "Although each of the businesses within the group is individually known and recognised in its own market sector, the news of our union is still spreading throughout the relevant industries. We were only formed in 2007 so we're still actively getting the word out there about the Opportunity Group and the advantages it can offer customers. This is true not least in the oil and gas sector, where we are already present, but we wish to grow considerably. It's certainly our main market and we have been discussing the increased development of business with our existing customers in this area.
"We are also looking to expand more into Europe, which is obviously a large geographical area, but with the current economic conditions and the effect they are having on the exchange rate, our prices are immediately looking more attractive to potential customers. So we are focusing now on getting the word out there in the European market."
As the current economic climate has thrown up an opportunity for the group, Simon is understandably optimistic about the future: "We are finding plenty of chances for growth, and we currently have very healthy order books. Last year was a particularly successful period for us in terms of turnover and orders, and so although we have experienced a slowdown like other companies, I'm still confident about the long-term future.
"Our aim over the coming ten years is for steady strategic growth for all the group companies, supplying diverse products to the sectors that we already work in. We want to continue to move up the value chain, adding products and services at every opportunity. To achieve this our focus strongly remains on excellent customer service and quality products," he concludes.
Opportunity Group Holdings
Services Engineering