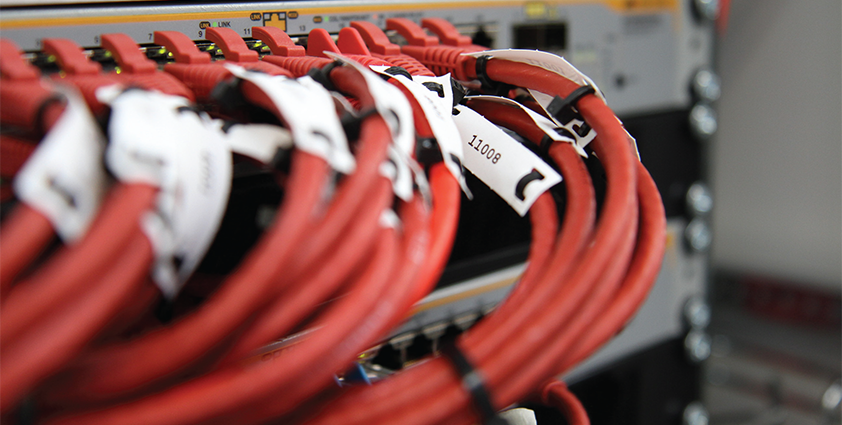 The art of communication
Whilst the oil and gas industry's need for telecommunications solutions is as apparent as any other, the scope of applications for this technology within the sector is perhaps not.
"Our speciality is being able to address the overall communications and security requirements of a project and bring together diverse systems in a single tested, documented solution. Typical projects may include as many as 30 subsystems ranging from CCTV and access control through data networking and telephones to radio communications and backhaul," explains Chris Yarwood, managing director of Optilan UK.
Having operated as a partnership for two years previously, Optilan was incorporated in 1992 and continued to grow organically since this time into a £30 million international business. In 2008, Richard Buckland, one of Optilan's founding shareholders, led a management buy-out of three other shareholders, and in the process introduced Northern Venture Managers (NVM) as a venture capital partner with a minority stake.
The company's UK base of operations is organised into a number of divisions – oil and gas, transport (rail and highway), and telecoms (utilities, government, and maintenance.) Optilan also operates from a number of locations through the globe, including Russia where it has had a presence since 2006. Since November 2009, the company has established further trading companies in Azerbaijan, India and the Untied Arab Emirates (UAE).
As a specialist in the provision of bespoke systems to industrial clients, Optilan recognises the importance of risk management. In particular this is one of the core challenges that the company faces in the provision of telecoms systems to the oil and gas industry. "The telecoms system tends to be one of the last systems procured on a new field development, but often it is one of the most essential components for safety and operations," elaborates Chris. "Therefore it is absolutely vital that the solutions are fully designed and tested with operational performance and reliability in mind."
He continues: "As the telecoms industry is evolving so quickly it is important to ensure that the technical solution is appropriate. In this respect, performance and features must be balanced correctly against reliability, ease of installation, and ongoing maintenance. There is no benefit in having the last test piece of equipment if the firmware is still unreliable or only a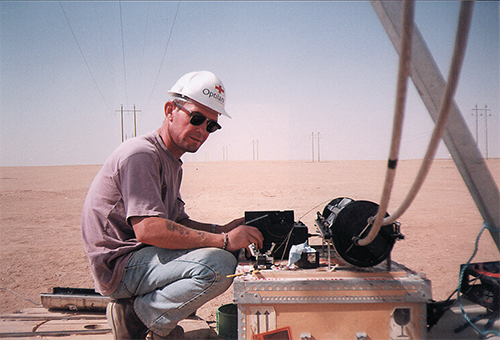 handful of engineers worldwide can maintain the configurations. Likewise, it is essential that the product will offer reliable service for the life time of the development with minimum requirements for servicing and upgrades."
One of the most prominent changes within the telecoms industry over recant years has been the rapid move to IP based solutions. Chris highlights how Optilan is able to incorporate technologies such as this within its systems, without compromising reliability: "Whilst IP offers huge benefits in terms of compatibility and integration, it also presents design challenges in avoiding system conflicts and reliability issues. Optilan is working hard to ensure that the latest systems and protocols are well understood, and that appropriate methods are used to identify operation risks. By analysing the overall system interactions, we can ensure that the turnkey solution will not suffer from downtime as it enters service."
Optilan has also seen a significant increase in the need for pipeline protection systems and emergency response solutions, which may be required to address safety and environmental risks. "Working with Qinetiq, we have developed a solution for pipeline security based on a buried fibre optic cable which is able to 'listen' to the entire length of the pipeline and process this data into alarms. The systems can identify the location of vehicles, personnel, and even pipeline leaks on a real time basis. By analysing this threat data it is possible to prevent incidents such as hot taps or accidental pipeline damage before they occur," says Chris.
In the event of a pipeline breach, Optilan has also developed a fast deploy communications solution for use in harsh environments. Providing self contained and powered communication nodes, which can be simply deployed to remote areas, the company is able to provide its clients with voice, data and video services, at the scene of an incident, in the shortest possible time frame.
Services such as these have been at the heart of Optilan's steadily expanding oil and gas division over the last 20 years. By focusing on internal processes and close alignment with customer practices, Optilan has been able to address increasingly significant and complex projects. "In terms of telecoms and security systems there has been a steady rise in solution size and sophistication," explains Chris. "Our clients are identifying that technology and communication can generate genuine business benefits and operational cost savings. We have seen an increased interest in integration, not just within a field development, but also across entire regions. Being able to see real time data from multiple installations at remote locations provides our clients with better input for corporate decision making."
Currently Optilan is engaged on an impressive scope of projects within the oil and gas sector, where it benefits from its global office network and close presence to key clients. Following its success in the Caspian Sea working with BP, KBR, and AIOC on various projects, Optilan has recently shipped various systems to the West Chirag site for installation. This includes everything from radio and radar packages and Cisco LAN networks. The company is also developing general and emergency communication packages for Cairn Energy UK. Consisting of satellite, local and wide area networks, and other general radio systems, these solutions have all been specifically designed to be quickly and easily deployed by truck or helicopter. "Although it is relatively easy to list equipment as deliverable items, the onus is on Optilan to provide fully working systems in line with clients requirements and specifications. Part of this is the provision of full and very comprehensive documentation on everything supplied, and to a large degree this is what sets Optilan aside from its competition," adds Chris.
Whilst many of Optilan's short term goals are based around capitalising upon this gained knowledge and experience to grow its sales in India, Russia and the Middle East, Chris also has a much wider vision for the business: "I would like to see Optilan addressing market sectors that have not yet been explored. Whilst we have delivered hundreds of projects over the past 20 years, there are still many areas of the world that we have not yet addressed. In particular we see significant opportunities in South America, Australasia, and the Far East. Our strategy to achieve this is based upon common approaches to delivery, nationalism, and in country training, which all help create a benefit beyond the initial field development, as well as reducing procurement and maintenance costs."
Optilan UK Limited
Services: Telecommunications