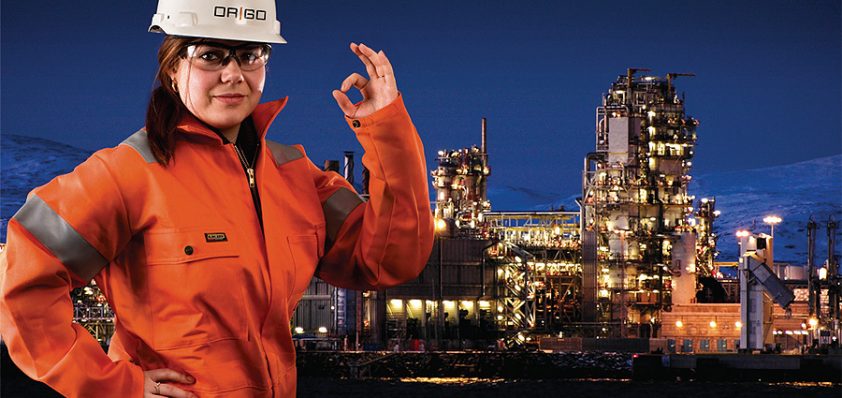 In safe hands
Origo is the mathematical term for the point of intersection between the axes in a co-ordinate system; it is at this point that Origo Engineering AS – a supplier of complete system solutions combined with electrical or mechanical equipment – wants to be in terms of its customers and suppliers.
The company aims to meet its customers with mutual insight and understanding, to supply robust and functional technical solutions, which create added value for the client, so that Origo is viewed as a capable and professional business partner. Similarly the organisation co-operates closely with its suppliers to ensure a strong working relationship with both supplier and customer. Managing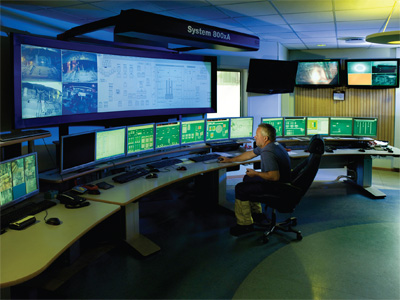 director, Tor Ove Brathen explains a little more about the company: "We were established in 2000 and since then we have maintained a controlled growth. We currently employ 40 people and our main market is the oil and gas industry; our business here is focused around the North Sea, so most of our customers are based in the UK, Denmark and Norway and approximately one third of our turnover comes from the onshore process industry."
Origo develops and implements attractive system solutions that protect personnel and material values and optimise production processes. In 2006, Origo launched a research and development (R&D) unit, which will have the overall responsibility for product development within the company. The unit will extend the company's already diverse range of products and services, which includes safety systems, subsea control, process solutions, process and control solutions and engineering as well as turnkey solutions and the implementation of multidiscipline projects. The company provides high quality systems, which are in accordance with specifications and which focus on having an open structure and have a minimal need for maintenance or upgrades.
Since it was established, one of the aims of Origo Engineering has been to develop a QA system, which meets the requirements of the offshore and marine market and that this system is certified in accordance with ISO 9001. The company has been developing the QA system ever since it was founded in 2000. Procedures have been continuously developed until all Origo Engineering's business sectors were covered. The ISO certification is valid for the following products and services: Project implementation with design and production of control systems, including programming and design of critical control and automation systems.
In the interests of staying true to its name and remaining at the centre of activity in the industry, Origo focuses its projects around the customer's requirements. As a dedicated contractor and with a desire to be the preferred vendor for each of its customers, Origo delivers competent, professional and efficient implementation of each project. This commitment to the customer is one of the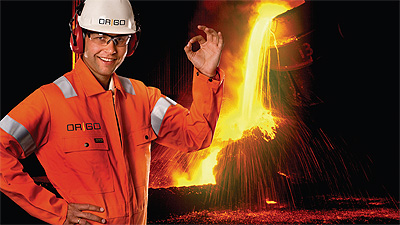 company's key strengths. Tor describes the other strengths that set the company apart from its competition: "We are a small, privately owned company with the ability to do turnarounds. We focus our business on small and medium-sized projects, worth a couple of million pounds. This has brought us great success and we have become very skilled in this area. We have also expanded into new areas, we now develop automation systems and we also do work within the area of technical safety."
A recent development for the Norwegian company was an agreement with Statoil, which was finalised in April 2007. Statoil has approved Origo as a key supplier and that provides the business with fresh opportunities within Statoil. The business will also be able to work more extensively in the different business streams within Statoil. The agreement has confirmed that Origo is accepted as an Engineering, Procurement, Construction and Installation (EPCI) contractor and a considerable supplier in the oil business. Origo also recently won a contract with Elkem Solar, to supply a control system for the first process area in the new production plant Elkem Solar is building in Kristiansand. The contract includes the renewal and replacement of electrical cables, instruments and a new control system for the smelting furnace. The contract has consolidated Origo's position as an EPCI contractor of electro/instruments and control systems to the power industry.
In terms of difficulties facing the business, Tor explains that recruiting people is a challenge. He describes how they will address this issue: "Although finding new people is difficult within this industry, we are confident that our new scheme with the University in Kristiansand – in which we actively recruit students to the company – will help us to overcome the challenge."
Looking ahead, Tor explains Origo's future plans: "We always focus on small and medium-sized projects and we're seeing a lot of these emerging in the offshore industry. We have plans for modification work in the North Sea in the offshore market, we are very positive about the future as we know we can expand in this market and take the business forward."
Origo Engineering
Services Safety and process systems