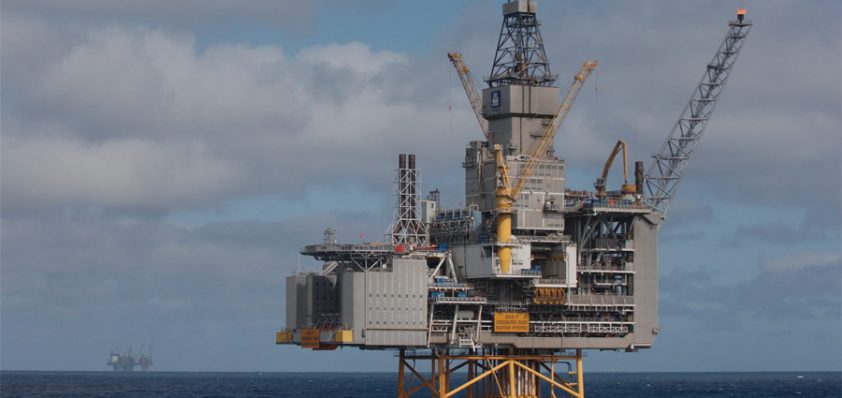 Oseberg Field (Statoil Hydro)
Field of dreams
Oseberg is an offshore oil field with a gas cap in the North Sea, located 140 km northwest of the city of Bergen on the southwest coast of Norway.
The field, which is 25 km by 7 km, was discovered in 1979 and its development is classed as one of the significant milestones in the emergence of Norway's independent oil and gas industry. An extensive subsea pipeline network called the Oseberg Transport System (OTS) transports oil and gas at a maximum transport capacity of up to 765,000 bbl/d, from the Oseberg area to Sture terminal in Norway.
"The Oseberg field is one of the four biggest oil and gas fields on the Norwegian Continental Shelf," begins Morten Mikkelsen, vice president, Oseberg. "It consists of two unitised license areas – the Oseberg Area Unit and the Tune Unit. The area is developed with a considerable infrastructure consisting of four platform installations and several subsea developments. The four fixed installations are Oseberg Field Centre, consisting of three platforms (Oseberg A, B and D) tied together with bridges, Oseberg C, Oseberg Sør and Oseberg Øst.
"Platform drilling is carried out from all four fixed installations. Two subsea templates, J and K, are tied into Oseberg Sør whereas the Vestflanken, Delta and Tune satellite developments are tied into Oseberg Field Centre. Oseberg started oil production at Oseberg Field Centre in 1988, with Oseberg C starting in 1991, Oseberg Øst in 1999 and Oseberg Sør in 2000. Initially all gas was reinjected – the OSD gas platform (part of Oseberg Field Centre) and gas export started in 2000 – and due to significant recycling of gas, the gas export is flexible and can be optimised to meet market demands."
Currently 87 per cent of the oil reserves and 23 per cent of the gas reserves have been produced. In the near term, the activity level on the Oseberg installations will be very high, and the drilling facilities will be upgraded on OSB and OSC in order to secure robust operations.
Oseberg oil and unstable condensate is exported through the Oseberg Transport System (OTS) to the Sture terminal, whereas dry gas is transported through the Oseberg Gas Transport (OGT) to Heimdal riser platform and to the UK or the continent. The crude and LPG is separated on the Sture terminal and both products are shipped to the market.
Reflecting on how Statoil has successfully operated Oseberg for over two decades, Morten lists the key factors: "Visionary decisions in the early years; robust infrastructure with long lifetime and spare tie-in capacities; early decision on a long term phased reservoir management strategy, based on gas cap drive and gas injection pressure support for the main field; gas import from the Troll field (TOGI – Troll-Oseberg Gas Injection); extensive use of horizontal wells; and timely exploration in this prolific area."
The expected lifetime of the field has been extended several times as new technology and new methods have increased its recovery rate. Extensive use of gas injection and continuous development of new drilling technology on the field centre have been the main contributors to the increased lifetime.
Morten describes how the platforms co-operate for efficient production: "The Oseberg Field Centre consists of three platforms: OSB (drilling platform and well area), OSA (LQ and main production process area, produced water is re-injected) and OSD (gas condensation and drying process and heat recovery, steam generation including power generation from steam). The Oseberg C platform has full process and reinjection capacities, while the Oseberg Sør and Øst platforms have partial processing of the oil before transport to Oseberg Field Centre for full processing."
Low-pressure production from Oseberg is the solution to a challenge that's common in mature fields on the Norwegian continental shelf, as Morten reveals: "Two low-pressure production modification projects have already been undertaken. The Tune Low Pressure Production facilities were put in operation in 2008, increasing the production and recovery from seven wells in the Tune and Oseberg Delta fields. The Oseberg Low Pressure Production facilities were recently opened for production from two wells, and more wells will shortly be connected to the two new low-pressure manifolds."
In terms of other significant modifications, there has been an upgrade of drilling facilities on Oseberg B and C, requiring an investment of about NOK 3.6 billion. For Oseberg C, phase one of the upgrade was completed in March 2010 and the second, and final, phase will be undertaken in 2011. The Oseberg B drilling upgrade project will start offshore activities this autumn and is due to be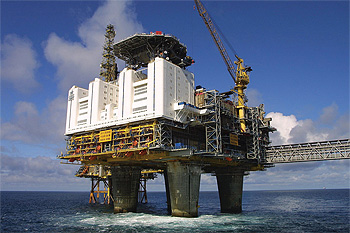 finalised in 2013.
Morten comments: "The projects will drive considerable health, safety and environmental (HSE) improvements as well as improvements to the work environment on the platforms. The upgrade also secures future production revenues from the Oseberg installations." In addition, an upgrade of the heat recovery and steam generation facilities will be carried out in summer 2010 to prolong lifetime and increase energy recovery.
Discussing plans to make further investments, Morten says: "The Katla oil and gas accumulation south of the Oseberg South platform, discovered in 2009, is one of the fast track development projects presently being undertaken by Statoil. The plan is to develop the field as a satellite to Oseberg sør." Speeding up development time is important to Statoil in helping realise its objective of maintaining the current level oil and gas production on the Norwegian continental shelf. Ståle Tungesvik, head of reserves and business development in Statoil, shares his opinion: "Our ambition on certain fields is to halve the time from discovery to production. By rationalising time and resources and by using standard equipment, Statoil will reduce the norm time for simple developments from about five to two and a half years."
Statoil's enduring success with Oseberg has not been hampered by the recession, though Morten takes a conscientious approach: "Moving into 2010 we see many positive signals in the world economy but there are still concerns regarding budget deficits and unemployment. While we don't yet know whether the storm has passed, we remain cautiously optimistic."
Continuing, he adds: "After 22 years of production, Oseberg still has great exploration opportunities with 20 identified prospects. One of the most interesting opportunities lies in value optimisation of the remaining large gas reserves. The strong effort in the upgrades of the drilling facilities forms a basis for drilling future wells, and we expect to challenge ourselves with respect to drilling long reach wells."
Morten asserts that the long-term goal for this decade is to maintain overall production at the current high level. "Increasing gas offtake will largely compensate for the oil production decline. The gas production is forecasted to last into the 2030s, and we will continue the effort to prolong the field lifetime towards 2040."
Oseberg Field (Statoil Hydro)
Services: Oil drilling