Outokumpu Armetal Stainless Pipe Co Ltd
Bringing ideas to life
With a vision of becoming the undisputed leading player specialising in the production of welded stainless pipe, Outokumpu Armetal Stainless Pipe Co Ltd (OASP) was incorporated in 2008.
A joint venture between Outokumpu Stainless Tubular Products and Al-Hejailan Project Engineering Company, OASP is the first manufacturer of its kind to produce stainless steel welded pipe in the Middle East.
Based in Saudi Arabia, OASP's commercial activities cover another 12 countries in the Gulf Co-operation Council (GCC) region, which encompasses Bahrain, Saudi Arabia, Kuwait, Qatar, Oman, the United Arab Emirates (UAE), and the Levant area, including Egypt and Iran. This close proximity to its core market is a key benefit as it enables clients to purchase products locally without the time-consuming and costly customs procedures and charges.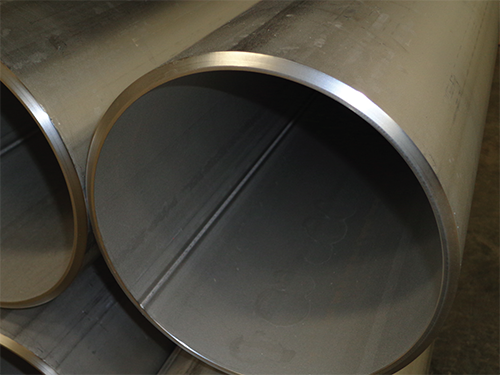 "The company as it exists today is capable of producing pipe measuring from 0.5 inches to eight inches in diameter, with a wall thickness of up to 8.2 millimeters, in all the different industry grades and to the demanding industry standards," explains Christer Asp, managing director of OASP. "During its initial stage the company's work primarily centered on making ornamental tubing and sheets for the building and architecture industries. By investing in new the production technology for production of process pipes the business has developed to the point where OASP now supplies the rapidly expanding process industry that exists in the Middle East.
"In more recent times, the company has gone on to develop double welding capabilities in order to supply the more demanding classes of products, OASP's A358 pipe for instance. These are the types of pipe product that are in particularly high demand from clients working within the oil and gas, petrochemical and even the water industries."
Courtesy of its new, state-of-the-art production line, equipped with the latest available technology from Japan and Europe, OASP is able to offer the broadest range of stainless steel products on the market: "This new production line further illustrates how OASP strives to position itself at the forefront of the industry and how it is always looking to develop new products that will meet the needs of the future," Christer continues. "By investing in the latest available technologies the company has been able to develop an excellent production process, creating what it firmly believes are among the very best stainless steel pipe products in the world. This opinion is shared amongst its customers, who universally continue to provide OASP with hugely positive feedback, whether it be in its core markets or when attending various conferences and exhibitions."
In July 2012, the company underwent both a quality audit and technical audit from Saudi Aramco and was very pleased to find it had passed each with flying colours: "OASP is already in possession of a plant number from Saudi Aramco and now it is awaiting a certified vendor number," Christer says. "This is clearly quite an achievement for the company and one that it has been working diligently for more than a year to gain."
The region in which OASP operates is certainly seeing its fair share of activity in 2012, with many new projects coming on stream and an even greater number in the pipeline for the months and years ahead. It is because of this that Christer and his company have made great efforts to plan for the future: "By continuing to produce excellent, industry-leading products that its customers require, together with the very best levels of service, OASP will surely continue to grow both in terms of its capacity and its regional presence.
"By continuing to work in close co-operation with its customers, the company will be able to specifically develop the types of product that meet their stringent demands and suit the requirements of the ever-evolving oil and gas market. This will also mean being able to develop products that can withstand the effects of challenging environmental conditions. In order to do this, OASP will continue to work to utilise better materials and higher grades of stainless steel to ensure that its customers' work can still be carried out in even the most difficult of circumstances."
With its success coming on the back of a combination of operational excellence and its ability to maintain strong, long-term business relationships, OASP prides itself on being able to provide its clients with world-class knowledge and technical resources. The excellent qualities of stainless steel make it an ideal choice for various demanding applications, while the excellent qualities of OASP make it the company of choice to work with.
Outokumpu Armetal Stainless Pipe Co Ltd (OASP)
Services: Welded stainless steel pipes