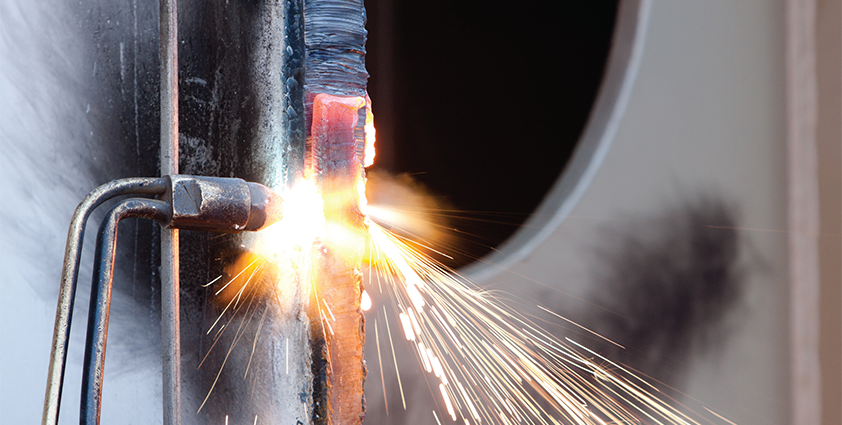 Outokumpu Armetal Stainless Pipe Company Ltd
Steely focus
Outokumpu Armetal Stainless Pipe Company (OASP) was established in October 2008 in Riyadh, Saudi Arabia as a joint venture between the Swedish based business unit Outokumpu Stainless Tubular Products AB (OSTP), part of the Finnish industry giant Outokumpu, and the Saudi Arabian partner Al-Hejailan Group, one of the leading providers of professional services in the Kingdom.
OASP continues the business of the acquired Armetal Manufacturing Division from the partner. OSTP manufactures and markets welded stainless steel tubes and pipes,including butt-welded and threaded fittings, with an annual delivery capacity of approximately 100,000 tonnes.
Given its 18 per cent market share in the process-pipe sector, OSTP is one of Europe's largest producers of welded, stainless steel tubular products with manufacturing plants in Sweden, Finland, Estonia, the US, and Canada. The main products of process pipes and fittings, heavy-wall pipes, and heat exchanger pipes are used throughout the process sector including oil and gas, chemical and petrochemical, pulp and paper, automotive and construction. Comparatively, Armetal was founded in 1985 as the first manufacturer of architectural stainless steel products in the Middle East, and has maintained a leading reputation ever since. In 2003, Armetal moved into the production of architectural stainless steel pipes, process pipes, and satin and mirror sheets.
Marwan Tawaha, commercial manager of OASP, describes the reasons behind this joint venture: "The main goal of OASP is to focus on developing the process pipe business in the Middle East and North Africa region, and to become the preferred supplier for steel stockists, traders, and projects operating within this market. Although a relatively new enterprise, OASP's strength is based on its unique combination of Armetal's strong local connections and knowledge of the market, and OSTP's skills and know-how in the pipes process industry. Together the company can offer clients valuable advantages when it comes to product range, quality, and service."
Based in Saudi Arabia, OASP's commercial activities cover another 12 countries in the Gulf Co-operation Council (GCC) region, which encompasses Bahrain, Saudi Arabia, Kuwait, Qatar, Oman, the United Arab Emirates (UAE), and the Levant area, including Egypt and Iran. Highlighting the particular strengths that OASP brings to these markets, Christer Asp, managing director of OASP says: "Through its constituent Armetal, OASP has a long tradition and knowledge of the stainless steel industry in the GCC region. Our close proximity to this market is a key benefit as it enables clients to purchase products locally without the time-consuming and costly customs procedures and charges. We have implemented the latest state-of-the-art technology to meet the demanding requirements of the process industry, and operate a fully integrated and cost-competitive production site in Riyadh."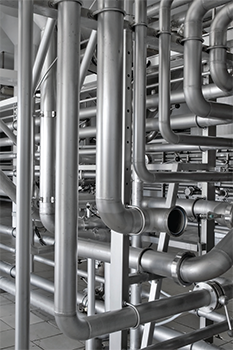 Forming one aspect of OASP's development plan, which was put in place in 2009, this facility in the Second Industrial Zone in Riyadh has substantially expanded the company's product range. "We have invested in a state-of-the-art stainless steel process factory with production lines for longitudinally welded pipes of up to eight inches in diameter and 8.2mm in wall thickness," describes Christer. "The total cost of this facility amounts to 15 million euros and is expected to be in full commercial production by the end of the second quarter of 2011. With this investment, OASP will be the only company of its kind within the Middle East market, and with a total capacity across both the new and existing production lines of ten to 15 thousand tonnes of steel each year, will be a significant player."
At present the first production line for ½˝ to 2˝ inch diameter pipes is in operation, with the second for 2.5˝ to 8˝ diameter pipes expected to begin production in May 2011. However, having the latest machinery is only one aspect of achieving production quality as Marwan elaborates, maintaining the right supply chain is just as important: "We strongly believe that maintaining distinguished and strong relationships with our suppliers is a crucial aspect of our business success and future sustainability. Since our production is dependent on stainless steel raw materials outsourced from the most reputable mills around the world, these relationships are paramount to the delivery of high quality products and maintaining smooth and efficient operations."
Marking the first stage of OSTP's strategy to strengthen its global position, OASP is currently the largest local producer of stainless steel process parts in the Middle East. With this market set to expand rapidly, OASP is in an ideal position to lead the way in stainless steel tubular products. "The Middle East is currently one of the world's fastest growing markets, with huge investments planned in the oil and gas, petrochemical, water, and desalination industries, which will require a multitude of stainless steel products. Taking this into consideration we believe that OASP entered the market at the ideal time to meet these demands, with a competitive advantage in delivering products of European quality standards in a very short time, on a local basis. The company has been built on strong foundations, opening up the possibility for further development and expansion, either in the product range or service level," concludes Marwan.
Outokumpu Armetal Stainless Pipe Company Ltd
Products: Stainless steel pipes