Outokumpu Stainless Tubular Products
Steel going strong
Outokumpu Stainless Tubular Products (OSTP) is one of the world's largest producers of welded stainless steel tubular products and fittings.
The company manufactures approximately 100,000 tonnes of stainless steel tubular products on an annual basis. OSTP has around 1300 employees and an annual turnover of some 500 million euros.
OSTP is a fully integrated business unit within the international stainless steel group, Outokumpu. This group operates in around 30 countries and employs approximately 9000 people. Outokumpu's vision is to be the undisputed number one in stainless products, with success based on operational excellence. Customers in a wide range of industries use the group's metal products, technologies and services worldwide. Furthermore, the business is dedicated to helping its customers gain a competitive advantage.
Stainless steel is the fastest growing metal market in the world. In this sector, Outokumpu is well positioned as one of the world's four largest producers, and the company is also widely recognised as a leader in technical support, research and development. As evidence of the group's global reach, OSTP alone has facilities in Sweden, Finland, Estonia, Canada and the US.
OSTP has recently streamlined its Swedish production facilities to improve its competitiveness. Outokumpu has decided to carry out a number of production line transfers and an investment into the facilities in Sweden. OSTP has several production units in Sweden, representing some 40 per cent of its total tube production capacity. The purpose of the transfers and the investment is to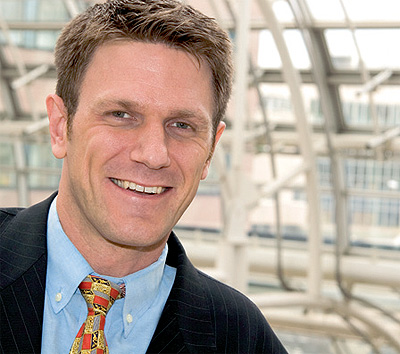 concentrate production of similar types of tubes into one location and therefore improve efficiency.
OSTP has recently invested in three new production lines, which are state-of-the-art integrated production lines for welded stainless process tubes. The first two lines are currently running, with production on the third scheduled to start in the third quarter of 2008.
Through efficient production facilities like these, the Outokumpu group offers a wide range of stainless steel products, including hot and cold rolled, precision strip, tubular and long products together with a comprehensive range of fittings. These products are available in various grades, dimensions and surface finishes. The company also produces raw materials – chrome is extracted from its own chrome mine and further refined in its ferrochrome facilities.
Outokumpu has one of the widest ranges of steel grades within the stainless steel industry. Lars Johansson, senior vice president for OSTP explains: "One factor, which is special about our product range is that we offer different steel grades to meet all sorts of challenging environments. Not only do we provide standard stainless steel but we also offer high performance austenitic, ferritic and duplex grades."
Austenitic-ferritic stainless steel also referred to as duplex stainless steels, combine many of the beneficial properties of ferritic and austenitic steels. Due to the high content of chromium and nitrogen, and often also molybdenum, but with a minimum of Nickel, these steels offer good resistance to localised and uniform corrosion. The duplex microstructure contributes to the high strength and high resistance to stress corrosion cracking.
Lars continues: "One of our main aims over the next few years is to further develop our Duplex range as we see further opportunities within this market. Last year, we saw the price of nickel increase significantly – this rise meant that some projects had to be postponed due to the fact that the steel has become too expensive. All of the Duplex grades have fairly low nickel content, making the grade less sensitive to high Nickel prices. As a result clients buying Duplex would gain stability in a market where costs are increasing on a regular basis.
"The most common duplex grade at the moment is the 2205, which has outperformed all corresponding austenitic grades over the last few years. In addition to this, we have recently developed the Outokumpu lean duplex LDX 2101 – this product has double the strength (just like the standard duplex) of some of the other competing austenitic grades, so the construction can be produced thinner. As a result, projects would become more economical as less material and less welding would be needed," Lars adds.
In May 2008, the 2205 duplex grade will be used on the DINA II gas field project in China. OSTP will be delivering approximately 500 tonnes of 2205 to this area. In addition to this contract, the business is also working on a large scale LNG project in Yemen for Yemgas. Lars comments: "This contract was awarded to us in the middle of 2006 and we have already supplied around 3000 tonnes of standard 304 series stainless steel to the area."
Most of OSTP's projects are located in Europe, especially in the Nordic region. Looking to the future, the organisation now has plans to venture further a field. Lars concludes: "The majority of our facilities are based in the Nordic countries but we now have plans to increase our global presence. The vision of Outokumpu is to become the undisputed number one player in stainless steel – OSTP has embraced this goal and plans to become the undisputed number one for tubular products and fittings. If we want to achieve this, we need to be more global. We are currently looking to start up Hygienic tube production in China – this will definitely be a step in the right direction."
Outokumpu Stainless Tubular Products AB
Products Stainless steel tubes, pipes and fittings