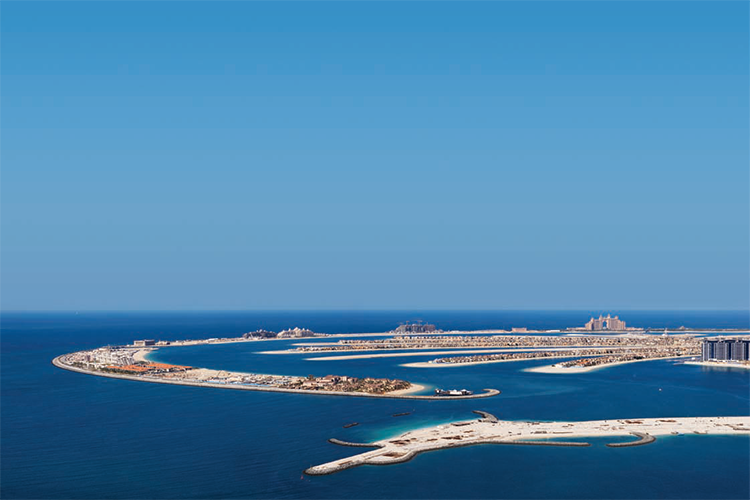 Reputation for excellence
With a strong reputation throughout the industry, Overseas AST LLC is one of the longest established construction companies in the UAE, with a head office in Dubai, other offices in Abu Dhabi and Sharjah, and operations in the UAE and other Gulf countries.
The company, which has participated in many of the largest and most prestigious projects in the UAE distinguishes itself from its competition through a focus on customer services and a dedication to providing comprehensive, single source solutions that meet even the most demanding of requirements.
AST itself is a European business that was founded in Austria in 1898 by engineer Eduard Wilhelm Ast and has since become one of the largest contractors in Europe. Overseas AST commenced operations in Dubai in 1959, quickly becoming renowned in the region for its high levels of service and the close relationships it developed with its clients. Initially the company completed various contracting works, such as the Dubai Harbour improvement and extension work it completed in 1959, and later, the construction of the Maktoum Bridge in 1962 to 1963 – a landmark project that helped change the face of the region.
As the oil and gas industry developed in the UAE the company contributed to a number of key operations including working on underwater oil storage vessels (Khazzans) in the late 1960s, continued work on the extension and improvement of Dubai's harbour facilities, the establishment of the Dubai Water Supply Network between 1962 and 1964, and various other important constructions works. Today the business carries out its work in a number of areas, predominantly based around civil/marine work, mechanical operations and special services. For the former Overseas
AST has unrivalled experience as a marine works contractor in the UAE, with its work encompassing ports and shipyards, jetties, pontoons and marinas, quay walls, harbours and sea defences, piling, and bridges. The company maintains and operates its own fleet of vessels, including five tugs, 15 barges, and support vessels and cranes, and throughout its history has
played an important role in re-shaping and enhancing the coastline in the region. For example, the company was a leading contractor in the construction of the yard at Abu Dhabi Ship Building, working on the installation of quay walls, piers, associated buildings and a 2000 tonne syncrolift. Similarly, the business has been involved in numerous projects on Dubai Creek throughout its history, carrying out various operations like marine piling, the fabrication of pontoons and the construction of quay walls, and the building of a private marina that involved seabed pile driving and the fabrication of various pontoons and jetties.
When it comes to working with subsea pipelines Overseas AST's Mechanical Division has considerable experience and knowledge gained from participating in major projects throughout the Emirates. The company has been involved in numerous pipeline projects over the last 40 years, working with pipelines for the oil, gas and water sectors. In this field the business has a large stock of roller stations and floats that are deployed when installing subsea pipelines, while it uses its experience to meet the various technical demands of pipeline installation such as re-routing and expansion of existing services, hot tap welding, hot tapping and bypassing on oil, gas, jet fuel, and water pipeline systems.
Of course, Overseas AST is a business that prides itself on working closely with its clients. Accordingly, alongside its more traditional construction and contracting works the company provides a range of more specialised services such as engineering services, specialised equipment supply and fabrication operations.
When providing engineering services Overseas AST approaches a project with the aim of bringing added value to its client's operations. This can encompass any number of different offerings that can be carried out through a project's life cycle, such as project development, conceptualising, visualisation and 3D modelling of project elements, option analysis and early stage planning, temporary and permanent works design, and method assessment and selection. Through provision of these services Overseas AST can minimise risk and maximise opportunity for a client by ensuring the most suitable cost and time efficient methods are selected, and that full risk management brings a smooth and effective project start up.
For the UAE region Overseas AST provides the complete package of contracting and construction work, as well as specialised associated services. The company's reputation makes it the first choice for its clients, and it repays this by its strong emphasis on client relationships and a long tradition of quality. With industry in the UAE continuing to grow for the foreseeable future there is little doubt that Overseas AST will continue to play a key role in shaping the region for many years to come.
Overseas AST Company LLC
Services: Contracting services