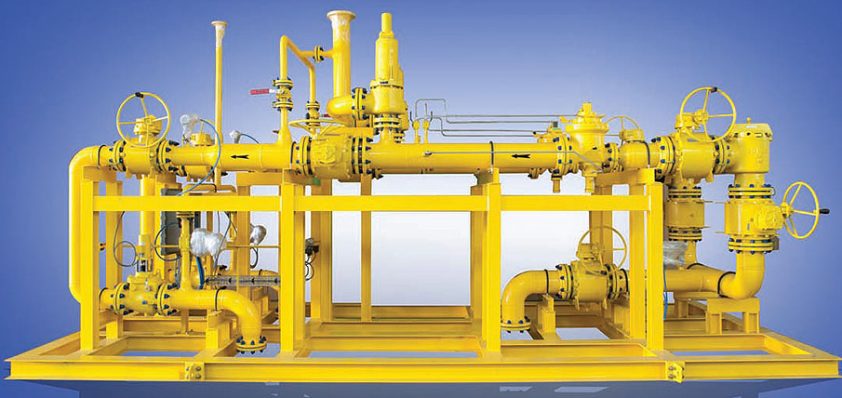 Pacific Central Teknik Pte Ltd
Burning ambition
Pacific Central Teknik Pte Ltd (PCT) was first established in early 1993 with the primary function of promoting OILON burners in the Asia Pacific region.
The huge demand for burners in the area meant that PCT saw great success with over 200 burners sold in just two years. Although initially intending to only have a sales function, the demand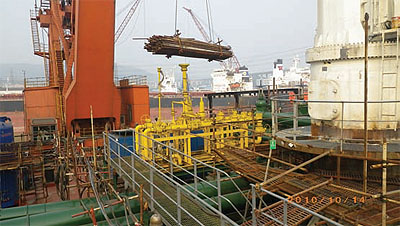 from customers meant that the company soon moved into the installation, commissioning, servicing and repair of these products.
Subsequently, PCT took the decision to represent new European product lines that could complement customers' needs and be marketed in the same field. This development began with marine boiler sales in 1995, and moved towards a system integration role with the local gas transportation and general industries, before entering the oil and gas industry.
As such, PCT is now a leading presence in the marine, industrial, and oil and gas industries with a core focus that remains on burner and boiler products, steam and thermal oil heating plants. The company's professional expertise means it delivers its products and solutions with full support, accessories, parts procurement, installation, servicing, repair, upgrades, modification, maintenance and risk management services.
Also included in this portfolio is a complete range of boiler mountings, and components such as burners, water level controls, blowdown valves, and safety valves to boiler manufacturers. PCT's engineering team has the in-house experts to design, build and commission burner combustion systems according to various shipping class requirements, making it a flexible industry partner.
"We serve the OEM boiler makers, shipping companies carrying out FPSO/FSO conversions on boiler systems, shipyards, and platform operators. There are a number of European brands that we represent on an exclusive basis in the Asia Pacific region such as the OILON burner system, RMG gas components and flow measurement systems, Siemens PLC system, SCADA software, Bosch steam boiler, Gekakonus thermal oil and HP steam boiler system, Vahterus heat exchangers, and Kral pump and column flow meter, which form part of our complete package to customers," describes Mr P C Pek marketing director of PCT.
In particular, when it comes to the conversion of heavy fuel oil boiler systems to multi-fuel burners for FPSO/FSO vessels, PCT is one of the very few players in the market. It is also a specialist in other services such as gas conversions, and refits. With many of the products represented by PCT formerly sold together as one package, the company is able to offer a far more competitive system consisting of those components clients really want. In order to increase productivity and save time PCT has invested in new design and drafting software, as well as employing engineers from across the globe.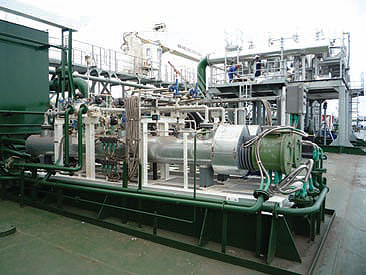 As well as its ongoing founding relationship with OILON, two other key partnerships for PCT are its sole agent status with RMG in Singapore, and Lanemark for the South East Asia region. RMG is one of the leading partners in the global gas industry, specialising in the design and manufacture of quality equipment. As the sole distributor, PCT can offer clients strong competencies across the whole gas supply chain ranging from pressure regulators, control valves, safety shut off valve, and gas meters to filters. The company has also designed, built, and commissioned Metering Pressure Reducing Stations (MPRS) and high-pressure metering station for co-generation systems and CNG stations respectively. Furthermore, PCT is the regional supplier of the complete set of gas train for gas engines, boiler, and heating equipment makers.
As a business based in Singapore and focused on the Asia-Pacific region, PCT's primary markets include Singapore, Indonesia, Malaysia, and Thailand, and as of more recent years is also moving into the Chinese market as the country begins to carry out FPSO/FSO type conversions. An example of ongoing projects is the supply of a thermal oil system for the FPSO Cidade de Itajai at the Jurong shipyard, whilst last year PCT completed another FSO project on the MT Lentera Bangsa. As to how the company is looking to expand its foothold in the region, P C explains: "In 2010 we established our joint venture company in Indonesia, followed by another joint venture in China in 2011. In our local market for the last four years we have been working on a contract with a gas transportation company for the design, supply, and fabrication of MPRS, which has recently been extended by a further two years."
Remaining abreast of best practices in the industry, in recent years PCT has set about to become its customers single choice partner for service and maintenance management. As such, the PCT Service Contract was put in place which offers a cost effective way for customers to have access to the company's trained and dedicated team of maintenance and risk management personnel. As part of this, PCT strives to build a lifecycle partnership with its clients by developing new ways in which its products and services can add value, and contribute ultimately to its mutual success.
Throughout its lifetime, PCT has been led by its vision of being a foremost total engineering solutions partner, consistently working hand-in-hand with its customers to provide comprehensive and customised solutions to the evolving global market. In taking the steps to achieving this goal, the business has focused on constantly boosting its expertise and experience, and creating effective engineering solutions that cater to diverse business needs. In conclusion, P C describes how this ambition has not wavered in the intervening years: "Our aim is simply to be one of the leading system integrators in the combustion and energy markets. In order to remain as such in this continuously changing market, we see price competitiveness, quality of workmanship, after sales support, and service as key to our success."
Pacific Central Teknik Pte Ltd
Services: Burners and boilers