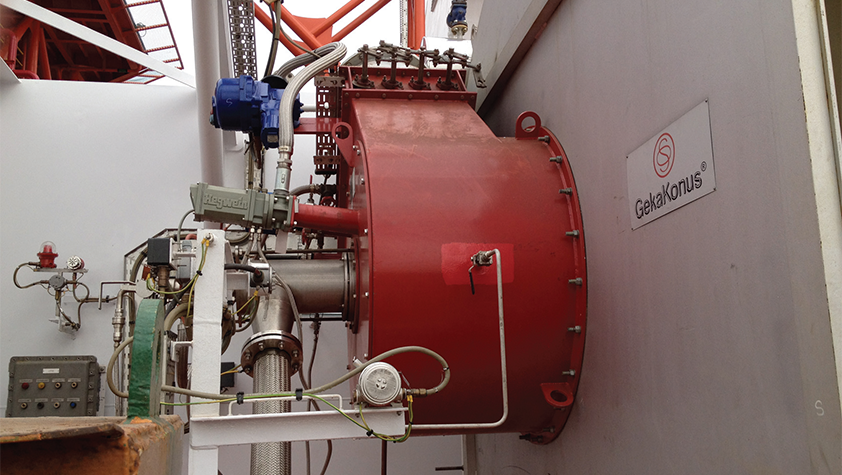 Pacific Central Teknik Pte Ltd
Seamless integration
Pacific Central Teknik Pte Ltd (PCT) serves OEM boilermakers, shipping companies carrying out FPSO/FSO conversions on boiler systems, shipyards, and platform operators.
It represents a number of European brands on an exclusive basis in the Asia Pacific region such as the OILON – burner system, Vahterus – plate & shell heat exchangers, RMG – gas pressure regulators and flow measurement systems, KRAL- screw pump and the Volumeter for liquid measurement. and Siemens PLC system, which form part of a complete package for its customers.
When PCT was established in February 1993, it had the prime objective of promoting OILON burners in the Asia Pacific Region. The sales of OILON burners was successful because there was a great demand for burners in the region.
The main portion of these sales originated outside Singapore from locations such as Indonesia, Malaysia, Philippines and Thailand. The primary target audience for PCT are the boiler manufacturers in these countries, where the volume sales can be captured. In addition, with the exploration of natural gas in these countries, the conversion of oil firing plant into gas firing is another potential market for OILON burners.
After the OILON burner gained some awareness in the boilermakers' market, PCT's management decided to market other products in the same field. Lanemark Tank Heaters and Process Burners are also products that PCT was given the sole agency to market in the region from the result of PCT's sales effort. Today PCT offers both the Lanemark TX and TRX Series tank heaters and the FD-E, FD-C, FD-E (GA) and FD-C (GA) direct-fired oven burners. These products all boast their own range of advantages – for example the Lanemark FD-E (GA) series packaged burners offer low cost, high turn-down (gas and air) control for process air heating applications in convection ovens, dryers and spray booths where maximum combustion efficiency and minimum emissions are of prime importance.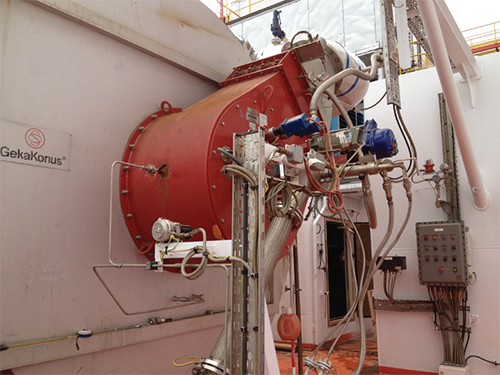 As well as its ongoing founding relationship with OILON and Lanemark, PCT is an agent for RMG. RMG is one of the leading partners in the global gas industry, specialising in the design and manufacture of quality equipment. As the sole distributor, PCT can offer clients strong competencies across the whole gas supply chain ranging from pressure regulators, control valves, safety shut off valves, and gas meters to filters. The company has also designed, built, and commissioned Metering Pressure Reducing Stations (MPRS) and high-pressure metering stations for co-generation systems and CNG stations respectively. Aside from the industrial division, PCT also created a marine boiler sales department to cover the shipyard/shipbuilding industry in its region, Today PCT is integrating the steam/hot water boiler in containerised design and supply to offshore platforms, and a spare parts department was also set up to cater for a separate group of customers: marine based companies, including shipping agents, ship owners, ship management companies, ship chandlers and so on. With this spare parts sales operation, a long list of marine spare parts suppliers located worldwide is being approached; in order to serve the complete range of spare parts required onboard vessels.
The initial intention of PCT was to deal with burner sales only. But over the course of its evolution, the company has become a foremost total engineering solutions partner, consistently working hand-in-hand with its customers to provide comprehensive and customised solutions to the evolving global market.
In taking the steps to achieving this goal, the business has focused on constantly boosting its expertise and experience, and creating effective engineering solutions that cater to diverse business needs. Its ambition has not wavered over the years, and as stated in its mission statement on www.pacific-central.com, it still has firm aspirations for development and a clear strategy established to help pursue these goals:
To undertake feasible projects and to complete them within the stipulated budget, time-frame and at a set level of quality so as to make profit upon completing the projects
To supply and delivery the products as per clients requirement and satisfaction
To actively participate in M&E and gas contracting and to seek business opportunities in variety of fields, to develop and maintain a reservoir of know-how and expertise in the participated field
Overall, PCT has a simple aim – to be one of the leading system integrators in the combustion and energy markets. By prioritising price competitiveness, quality of workmanship, after sales support, and service, the company is ideally positioning itself for another two decades of development.
Pacific Central Teknik Pte Ltd
Services: System integrator in combustion and energy