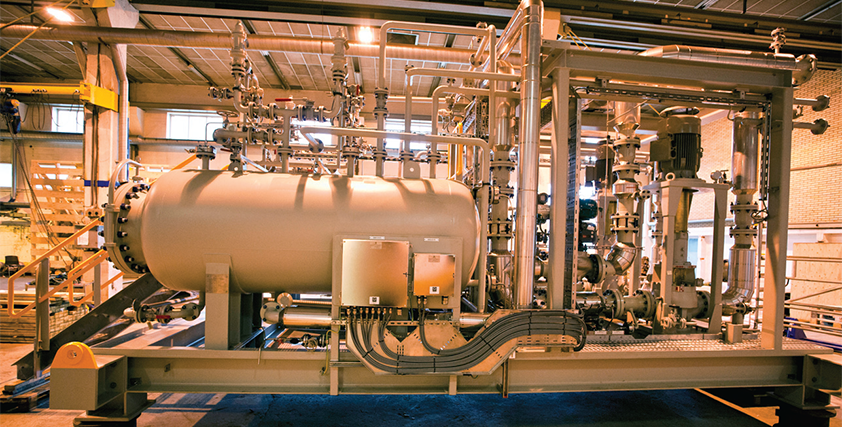 Steaming ahead
Although the steam boilers of Parat Halvorsen AS represent one of its most important business lines today, they were in fact not introduced until 1920, nearly 80 years after the business was first founded in the coastal town of Flekkefjord, Norway.
Since then though, Parat Halvorsen boilers have been in daily use in all corners of the world, and the company itself is Norway's leading supplier of steam and heat solutions. This includes complete and customised systems to land-based industries, ships, and the offshore sector, since the first marine boiler was delivered in 1974.
Over the last two years the company has seen good growth as planned, with an increase in projects of around 20 per cent. Kim Kristensen, director of marine and offshore, elaborates on current areas of focus: "We have always been a supplier to the maritime industry, which means that we have a lot of boilers in operation globally. We have quite an extensive service department that covers most of our products in relation to spare parts and different service aspects and repairs, but since 2010 our focus has been more on the global repair and service markets. We see quite a large scope on that side, and have subsequently extended our staff and entered into some strategic partnerships with other companies around the globe. From an industry perspective, the market is relatively healthy and we are retaining our stance towards the oil and gas, and maritime sectors."
Within the same period Parat Halvorsen has continued to develop its high and low voltage electrical boilers. As such the company has recently developed a new 950-volt (V) direct current unit together with the client, Kleven Maritime, for use onboard a new platform supply vessel, which ties into the current ambitions to reduce fuel consumption and energy usage. The advantage of Parat Halvorsen's specialised topside boilers is not only the much smaller footprint of this system, but also its ability to utilise this as a topping-up or load balancing system for generators. "This is still one of our focus products, especially now for the ultra-deep water development for heavy crudes where there is a high demand for energy input, either as electrical power for subsea pumps or heat input for processing the crudes to the process plant," confirms Kim.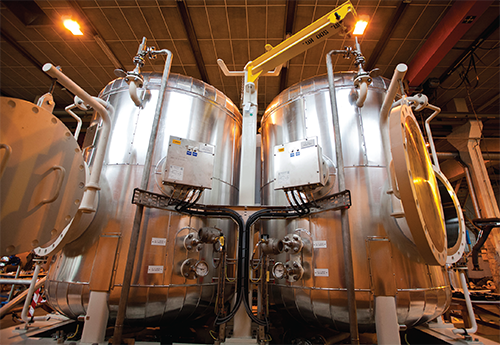 With such a long experience in the supply of its products, Parat Halvorsen benefits from the flexibility this competence affords, and prides itself on listening to its customers and developing products according to these needs. Kim describes how the company is now pooling this expertise with that of others to its gain in the marketplace: "As of this month we have entered into a new strategic alliance with ten other companies within this region, which brings together long experience in drilling and lifting equipment, electrical and mechanical works, shipyard activities, and our own expertise in heating and pressurised systems. The strategy behind forming this group is to put us in a stronger position when approaching major suppliers on the Norwegian Continental Shelf (NCS), but also as an international player offering maintenance, repairs, modification and project support to larger operators. Having a broader footprint allows us to take on projects of a higher complexity than we could on our own. We believe t at we are great on our own – even better together."
Although based in Norway and well established on the NCS, Parat Halvorsen acts on a global basis, and as such is aware of the growth surrounding certain areas such as Brazil and Singapore. The company is therefore currently evaluating the prospects of these markets with an eye to potentially establishing itself more strongly within these areas in the future. "In fact we even see both of these markets as being linked, as a lot of the FPSOs and rigs being used in Brazil are still being built in Singapore," notes Kim. "In order for us to enter these markets we require sufficient resources in global engineering and low-cost fabrication. Therefore Singapore is an attractive market where we believe we can be a good partner, although as a Norwegian company we face challenges in local supply. In order to overcome this we are committed to setting up partnerships locally in some of these main markets. Alongside this we already have established an office in Busan, Korea, which is another very important market for the oil and gas industry."
Bringing together these different facets it is apparent that Parat Halvorsen's strategy for the coming years is based in a number of areas. One of these is the continued growth on the service side, carrying out more repair jobs and retrofits on some of the company's products that have been in the market for a long time. However, Parat Halvorsen also has the capacity to carry out repairs on almost any other type of marine boiler, which provides it with further possibilities. This will be supported by an extended network of agents or representatives internationally, as well as hopefully some local offices in targeted areas.
"On the products side, we intend to bring more of the process into our remit, either through partnerships or our own product development," reveals Kim. "We know that electrical systems are going to become more important so we are developing new small compact units for retrofits on existing steam boilers. We also want to introduce electrical units for either connection to on-shore power, or to utilise surplus energy from generator sets whilst on anchor or in port for different types of processes. The conversion of electrical power to steam or heat is very important to achieving this, as it requires very little installation space and the conversion process is close to 100 per cent efficient."
Parat Halvorsen AS
Products: Steam and heat solutions