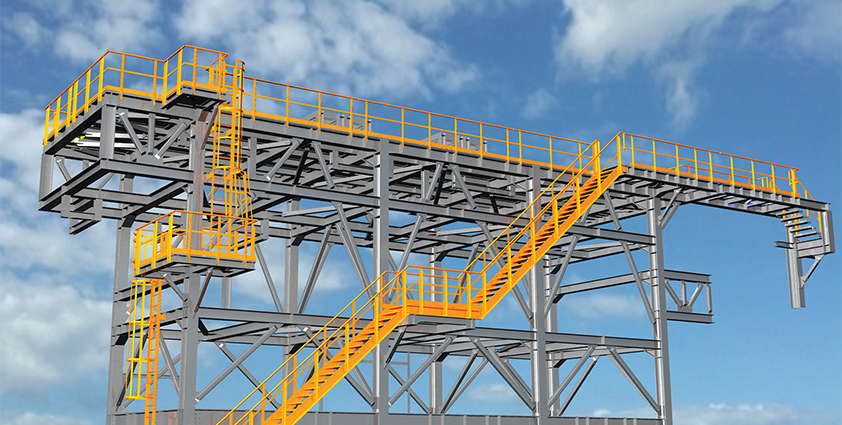 Knowledge providers
Since it was established in 1991, PDS Protek's core business has been within the provision of consultative engineering services to the offshore oil and gas industry, as well as onshore businesses.
Celebrating its 20th birthday this year, alongside the rest of the PDS (Project & Design Services) Group, PDS Protek was initially founded by seven engineers working at Haugesund Mekaniske Verksted, now known as Aibel. Over the last two decades, PDS Protek AS has grown from a small office-based consultancy service provider into a professional engineering company with a highly skilled workforce of 120 individuals. The company is active on the Norwegian oil and gas market, with framework agreements in place with major oil companies such as Statoil, Aibel, and Gassco.
Having established a reputation as a multi-discipline provider, Jørgen Knudsen, marketing manager, highlights the services PDS Protek offers its clients today: "PDS Protek is divided into two separate departments – the first of which is our in-house engineering department. This division handles inter-disciplinary engineering services from feasibility studies though engineering and design to documentation and project management. In addition we have our consultancy department where our skilled engineers often deal with a similar client base through our long-term agreements. Over the years we have expanded our range of services, branching into other industries such as civil engineering, architectural design, aquaculture, and 3D animation, so our activities are much more varied now."
Although for many other businesses across the world the economic crisis had a negative impact, for PDS Protek this change in circumstances prompted the company to move into newer markets. Managing director, Terje Overland explains: "The recession meant that we had to think differently about the market and to integrate ourselves into new areas by approaching new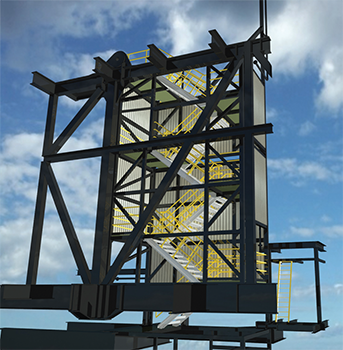 clients and developing complimentary skills. Over this period we have achieved more framework agreements and new operational markets so it has been a very positive time for us. In order to fully utilise all of the opportunities available to us and offer this wider range of services, we are looking at further expanding the business by constructing a new set of offices over the next two to three years."
Jørgen elaborates further: "We are seeing more and more that our expertise is appreciated in the market, due to the distinct shortage of skilled engineers. As a company we can offer both engineering and consultancy services in-house – a trait, which makes us an attractive partner to clients. Our goal is to continue to develop further with a stronger staff base in both of these aspects."
A change in premises is not the only development currently underway within the business. In order to align itself with the larger operators on the market, PDS Protek is investing in a new 3D CAD system known as PDMS (Plant Design Management System). "Although we will not be disregarding our other CAD systems, this focus on PDMS will provide us with a lot of opportunities and put us in a position to service our larger clients. Implementing this new system will be a challenge in terms of the high cost, not only of the software itself, but also in training our employees to use this new system. This investment is in line with our general strategy to widen our full range delivery to clients, as well as building our competencies in specialist areas," describes Terje.
Once again PDS Protek's capabilities have been recognised in the market, as for the fourth year running, the company was awarded the title Gaselle in 2010. Approximately only 1.2 per cent of Norwegian companies gain this title, which is achieved by meeting a number of fixed criteria as identified through an annual economical rank of all companies in Norway across all sectors, performed by the newspaper Dagens Næringsliv and the company Soliditet. Following the recession the number of Gaselle companies fell from over 4000 to just 2500. "Being on the Gaselle list shows that we are a solid company, with a positive attitude towards the market and strong financial credentials," highlights Terje. "I believe that one of the main reasons we continue to achieve this title is due to our highly skilled team of employees who deliver the highest levels of service. We have very high employee retention rates and therefore our engineers have a long and detailed knowledge of our activities, to the benefit of the client."
There is no doubt that over the last two decades PDS Protek has carved out an enviable position in both its core markets, and newer ventures. Looking ahead at the next milestone, Terje is optimistic about PDS Protek's strategy for growth: "Our initiative for the future is to build upon our competencies by working in partnership with other expert companies. Once completed, our new offices will serve as the base of these operations, and I believe that by bringing different competencies in-house we will be in a stronger position to take on both national and international projects."
Carrying on from this, Jørgen concludes: "Alongside a reduction in price margins, the challenge that we face is that many projects within Europe are operated by major industry-leading companies, and in order to be part of that process we need to be operating on a larger scale. By building a competence group with other companies, we will have the resources and support of a larger organisation to exploit these opportunities."
PDS Protek AS
Services: Engineering and consultancy