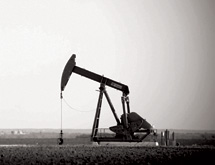 Peak Completion Technologies Inc.
Ten years ago, Peak Completions Technologies established itself as a pioneer in the oil and gas well completion industry when it started using cemented sliding sleeve systems to efficiently reduce the cost and complexity of completion projects. "Peak ran the first cemented sleeve jobs ever in the United States and received patents on them," President and CEO Ray Hofman says. Today, an increasing number of service companies are following suit and offering their own version of the cemented sliding sleeve, proving that Peak Completions is the leader in the business.
Hofman stresses the importance of his employees in making these 10 years a success. "Our biggest asset is our people," he notes. Industry experts from around the world have been brought in to form a strong administrative team while highly skilled field engineers oversee the installation of systems and completion processes. Some of the experts on staff have more than 30 years of experience and many of the engineers have more than 10.
The Complete Toolbox
Although Peak Completions began by specializing in multilateral and multistage tools, it has since evolved to offer an extensive list of products and services which include advanced composite plug systems, dissolvable balls, conventional cased hole tools and openhole systems. "Some companies focus on one singular technique, like composite plugs which are a widely accepted practice now," Hofman explains. "We have custom solutions for all applications. No one singular technology can be used as a broad paint brush stroke for every application."
Peak Completions has more than 10 different product families of multistage fracking tools and several specialized techniques because every application, formation and operator has slightly different parameters for each job. "We pride ourselves in being innovators, custom tool designers and providers, and in the ability to attack any challenge because of the tools in our toolbox," he says.
From the beginning, the company has continuously strived to revolutionize complex completion technologies. It started with the first cemented sliding sleeve, followed by the Expandable Frac System, which addressed many of the issues concerning perf replication, improved efficiencies and HPHT applications. The system allows operators to continuously treat up to 15 stages in a cemented well. Each stage is designed with up to six sleeves and just one ball to actuate each cluster.
The company says the increased wellbore coverage, along with the ability to adjust the port flow area, reduces equipment costs since no plugs or guns are required, and the continuous pump time saves days of completion time.
In 2010, Peak Completions developed the Trigger Toe Sub to provide rigless toe stage initiation and allow the hydraulic fracturing process to begin. According to the company, the product has become a key solution for many operators who maintain perforation methods for completing their wells. With hundreds of runs in many active plays, the substantial cost savings make these projects economical.
Peak Completion's cemented sleeves have been run in thousands of stages worldwide and now its latest innovation, SuperPort, is getting considerable attention. Introduced in 2012, the ball-actuated frac sleeve utilizing reduced increment ball seats is said to provide high reliability and an increased number of stages, consequently improving the flow rate. The 5.5 openhole system offers up to 62 stages.
SuperPort was used recently in China to create a system that holds the record in that country for being the deepest well and longest lateral ever completed with openhole tools. The record may even be a global one.
Future Growth
The company currently has 17 locations and plans to open five more in the near future, including a supercenter in Houston. Operations are also being expanded in Australia and New Zealand. Collectively, with its prior locations in China, South America and the Middle East, Peak Completion will increase its global reach.
Hofman, who considers Peak Completions a small company, believes adding these locations makes it more accessible compared to major companies. The other benefit to being small, he notes, is the ability to not only offer more personalized customer service but also be able to react quickly to challenges presented by oil and gas operators. Again, he praises his work team for giving the company the capacity to do this.
"You can have the best technology in the world, but if you don't have the people to back it up you won't be successful," Hofman says.