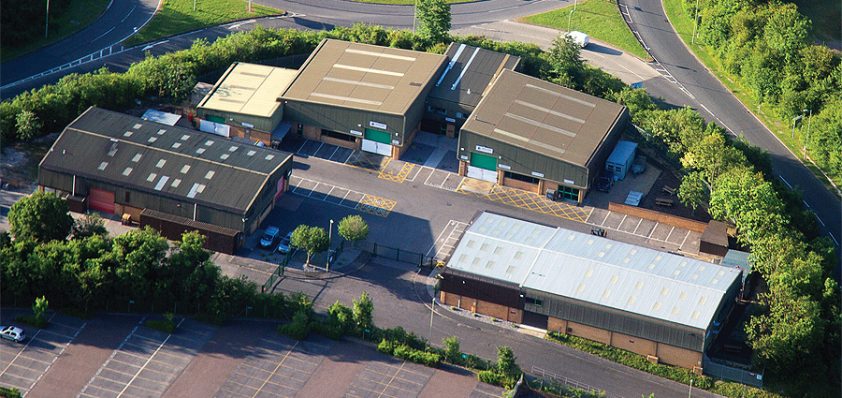 Perfect Bore Manufacturing
Total investment
Based in the Hampshire town of Andover, Perfect Bore Manufacturing (PBM) Ltd is a market leader in honing, super finishing, gundrilling and tooling, specialising in premier deep-hole drilling and turnkey solutions. The company was founded during 1988 and over the past 27 years has demonstrated itself to be a trusted solutions provider to clients operating within several markets, including the aerospace, oil and gas, defence, power generation and scientific industry sectors.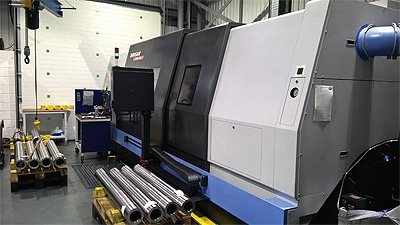 Clients within the company's target markets require the production of bores in components and in some cases, to sub-micro geometrical tolerances combined with specific surface finish requirements. "PBM prides itself on being a sub contract gundrilling, deep-hole boring, honing, superfinishing and CNC turning provider giving renowned service to its customers. Bore solutions supplied by Perfect Bore can be found in components manufactured by major OEMs such as Airbus, BAe, Goodrich Actuation Systems, Boeing, Moog and Rolls Royce; supporting projects including the Boeing B787 Dreamliner, Airbus A400M and Airbus A350," elaborates Managing Director, Jason Wyles. "The main strengths of the business stem from the huge investment in its plant and machinery, people, processes, site and infrastructure. Coupled with sticking to our core values of 'right first time' and on time delivery, as well as ensuring there is a manager directly responsible for each service allows the company's customers to trust in its service and become a valuable partner in the overall supply chain."
Indeed, since 2004 the company's investment into its machinery, management infrastructure and employees has lead to an impressive increase in its manufacturing footprint from 6000 sq ft to 32,000 sq feet. This has further enabled PBM to meet the ever-increasing demands of its clients and to provide additional services that allow the production of complete preparatory turning operations and the boring and honing of billets up to 300mm diameter and three metres in length. "Furthermore, PBM has operated a fully documented Quality System since 1994 and is fully AS9100/ISO9001: 2008 approved and a SC21 bronze signatory," Jason adds. "Whilst recognised as market leaders in gundrilling, deep-hole boring and honing, PBM also offers research and development into one off prototypes and has a dedicated facility to produce high quality volume parts to exacting tolerances if required."
Throughout all of its operations PBM invests heavily in the development of enhanced machining capabilities and continually undertakes pure research on new techniques around its core deep-hole processing services. Along with the intention of stretching achievable boundaries, it allows the company to offer true value for money to its customers, with reduced cutting times enabling parts to be manufactured to an acceptable budget. "PBM's technical engineers have extensive experience of international markets and keep themselves up-to-date with advances in tooling, exploiting years of embedded knowledge to fully utilise the latest deep hole boring technique," Jason reveals. "Adapted machinery contributes to making the machining of parts quicker, easier and in some cases – possible."
During December 2015, PBM enjoyed further success when it was revealed that the company had been awarded Fit 4 Nuclear (F4N) status following an audit of the business during June 2015 focusing on all of its processes including strategy and leadership, people, project management and health and safety. This significant and prestigious achievement is representative and a result of the experience and proven expertise that PBM has earned throughout a host of industry sectors. "By using its experience from the aerospace and defence SC21 process PBM quickly found this to be an extremely useful tool in co-ordinating all of its business activities and to ensure that every employee is working to achieve the company's goals," Jason explains.
2015 also saw the completion of a £1 million investment in the company's new CNC/prismatic drilling division that allows it to drill multiple holes in various shape blocks and to offset holes in round billets. These machines make it possible to provide cost-effective solutions in drilling holes in mould tools for high-end automotive applications, manifolds for oil and gas applications and plates for nuclear fabrications.
Although 2015 was a successful year in terms of the growth and development of PBM, the company acknowledges that the current low cost of oil has created difficult trading conditions throughout the supply chain. Despite these challenges it is keen to continue to work with both new and returning clients by capitalising on its recent investments. "PBM's main customers tend to be first and second tier suppliers within the oil and gas tool, aerospace, commercial and automotive sectors and the company is actively looking at new opportunities in other energy sectors, such as the nuclear industry," Jason concludes. "Whilst the aerospace market is buoyant there is a continued threat of 'offshoring', while the automotive market is also buoyant a lot of the supply chains are staid and it really is a case of where the business sits in the life cycle of a product. As has been the case with a lot of engineering companies, 2015 has been a very tough year for PBM, however it has carried on with key investments in its facilities and has continued with ongoing business improvement activities to provide maximum value to its clients around the company's core services. Throughout 2016 PBM will focus on key account development through providing an excellent service at a long-term affordable cost."
Perfect Bore Manufacturing
Services: Deep-hole drilling and turnkey solutions