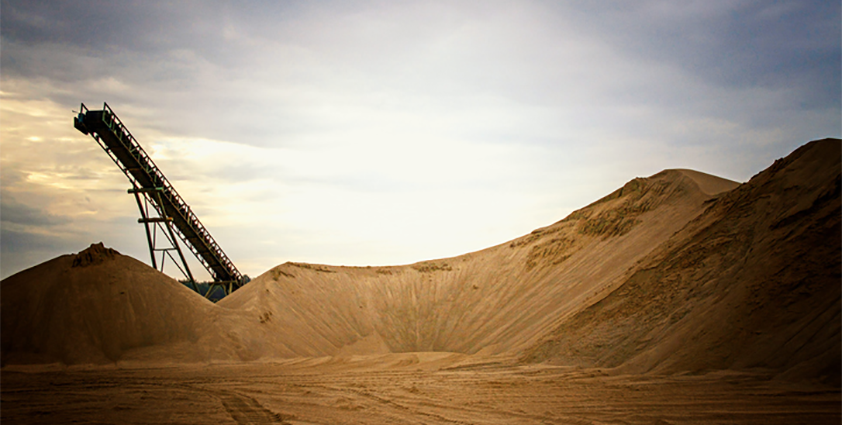 Performance Proppants LLC
Performance Proppants places a high value on reliability, consistency and client relationships.
At Performance Proppants LLC, efficiency is a major focus. "Through leveraging logistical relationships, Performance Proppants can provide for clients at the lowest possible cost," it declares. "The supply chain is managed from start to finish and clients are able to cut access fat from operations and receive the desired product faster."
Based in Bossier City, La., the company specializes in proppant services for operators that drill within its home state and Texas. "The vision for Performance Proppants and the opportunity to participate in the rapidly growing regional sand market began in February in 2016," it explains.
Ever since, the company states, its team has managed the formation, funding, construction and start-up of what became the premier provider of regional sand for the Haynesville Shale. Today, its team includes President and CEO William G. Bowdon IV, and Director of Sales and Business Development Ryan K. McMaster.
Jason Brazzel also serves as the director of plant operations. "The team members each bring different skills and talents to the company, gained from years of experience in multiple facets of the oil and gas industry," it says.
"Our team's mission is to provide effective value-add solutions to each of our customer's operations and to provide the reliability that is required when completing wells," it says. "Performance Proppants will always insist that reliability, consistency and customer relationships be the core foundations of our company."
Logistically Superior
Performance Proppants operates from two locations, including its Hat Creek facility in Bossier City, which opened in October 2017. According to the company, the site offers the most logistically superior source of frac sand for its clients in north Louisiana and east Texas.
"In addition to the ideal mine location, the Hat Creek facility provides for optimal efficiency, with five fully automated lanes of overhead loadout," it says, noting that the location marks Performance Proppants' first entry into providing the Haynesville Shale with an ultra-economic source of high-quality, regional frac sand.
"The mine produces 40/140 mesh product with a crush factor of 9k," the company says, noting that the facility is approximately 80 percent contracted with five primarily customers. "Hat Creek is, on average, 45 miles from our customers' well sites, making the facility the closest and lowest cost source of proppant in the Ark-La-Tex."
Right on Track
Performance Proppants also has its River Ridge facility near Doddridge, Ark., which it acquired in 2017. "The coring analysis conducted at River Ridge has indicated 61.8 million tons of recoverable frac material in place," the company says.
Currently, it reports, the permitting process is in its final stages and dirt work has started at the location. "Plans remain on track to begin shipping product in Q1 of 2019," Performance Proppants says.
River Ridge will have 4.2 million annual tons of capacity and it will add 30/70 mesh and 100 mesh products to Performance Proppants' lines. Additionally, "The facility has a clear logistical advantage, being just a few miles off of the I-49 corridor, which will allow trucks to be on interstate all the way into the heart of the play," it says.