Engineered for success
Since its formation in the early days of the aviation and ocean engineering industries, Perry Slingsby Systems (PSS) has become the world's leading supplier of remotely operated technologies to the offshore industry and an internationally recognised provider of Remote Intervention Technologies and Equipment Systems.
Created from the innovative businesses of John Perry and Fred Slingsby, the company has been in operation for nearly 50 years and proved instrumental in shaping the future of remote intervention by earning market-leading positions in telecommunications, defence, oil and gas, and related markets through the application of specialist capabilities and technologies. Although its key markets differ in their products and services, they each share the need for remote solutions to challenges in hostile environments.
Through its offices and agents stationed worldwide, PSS offers a global support network for its customers around-the-clock. Production and sales functions are carried out at two facilities in York,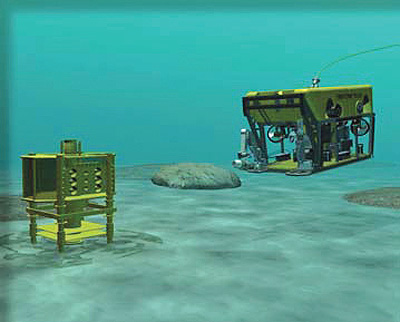 the UK and Florida, the US, with additional sales offices elsewhere in the two countries. Owing to its vast experience, PSS possesses the ability to provide clients with effective solutions to their remote intervention needs and its design and engineering innovations have become the industry benchmark of reliability. As a leading authority on the design and manufacture of remote intervention technologies and equipment systems, PSS is renowned worldwide for its professional excellence.
The company strives to continuously increase its revenue and market share in its key sectors and its comprehensive development strategy is based on several elements. PSS uses its controls systems technologies and expertise to develop a range of cutting-edge branded products and systems, as well as focusing on product development and selling strategies that are customised for the oil and gas, telecoms, geotechnical, and defence markets. In order to offer its customers concentrated knowledge and experience, its remote intervention technologies and equipment systems have recently been grouped into six business lines – ROVs, trenchers and robotics; standard and bespoke tolling systems; defence; support services; controls and process products; and geotechnical and seabed systems.
In February 2007, Perry Slingsby Systems Ltd was acquired by Aberdeen based Triton Group Holdings, which was established specifically for this transaction with the principal shareholder being Houston based private equity company SCF Partners and additional investment coming from PSS' management. Triton's intention is to create a group of companies focused on providing state-of-the-art technology and services that enable the oil and gas industry to optimise exploration and production. Martin Anderson, chief executive officer of Triton Group Holdings, says: "PSS has grown considerably in the last three years and is in an extremely strong position to exploit the global opportunities. Additional investment is required to continue this growth and to take advantage of the market conditions and opportunities. PSS, as part of the Triton Group, will benefit from that investment and the synergies that will be created from an international technology group."
Shortly before acquisition, PSS strengthened its commitment to the Gulf region by establishing a $2 million state-of-the-art training and support facility in Houston. The 20,000 sq ft complex provides unrivalled support services that help the oil and gas industry to meet the challenges and requirements of demanding offshore projects, and includes a deepwater education centre offering full ROV simulation and training for pilots, technicians and engineers. This feature allows beginners to become safely accustomed to the control placement, vehicle reactions and control system diagnostics, whilst offering experienced pilots an opportunity to rehearse critical missions to advance their abilities. The centre also provides a range of deep-water operation support services with engineering, subsea intervention services and technical support for projects of all sizes and complexity. With regards to the new development Bruce Lokay, chief operating officer of PSS, comments: "As we move forward, we never lose sight of the fact that our success is fully dependent on the success of our customers. We are dedicated to meeting the challenges and requirements of
demanding offshore environments and look forward to expanding the high quality products and services we offer to customers in the Gulf region to help them do the same."
PSS remains focused on extensive marketdriven R&D, which underpins all of its product and service offerings. The dynamic markets in which it operates are subject to frequent change, meaning that the company must invest time and resources in producing new designs and engineering innovations in order to maintain its high level of expertise. Its R&D programme, which is closely linked to the sales and business development functions, is aided by ongoing customer feedback regarding product improvements and developments, therefore enabling PSS to deliver exactly what customers call for. Annual R&D projects are organised to supply customers with inventive and cost-effective solutions, which meet all remote intervention requirements, and currently there are programmes running aimed at developing the next state-of-the-art control system and subsidiary subsea products and applications.
Triton Group Holdings acquired a second company, the privately owned Sub-Atlantic Limited, in April of this year in order to further its growth strategy and bring it closer to its aim of creating a collection of companies that can provide advanced remote intervention and control technologies. Sub-Atlantic is a market leader in the design and manufacture of small to mid range electric ROV systems and components. Since its formation in 1997, the company has been setting new standards in electric ROV performance and supplies hydraulic thrusters to the majority of workclass ROV builds around the world. Speaking about this second deal, Martin Anderson comments: "This marks the next phase in Triton's exciting and ambitious growth strategy to become a world-leader in technology and services to the international oil and gas industry. Sub-Atlantic's small to medium sized electric products complement the range of Perry Slingsby products, enabling the group to fill a product gap and provide a fully comprehensive range of remote technologies. Equally, being part of Triton Group with its global presence and reach, opens up a wealth of international opportunities for the expansion of Sub-Atlantic."
These strategic acquisitions made by Triton Group Holdings look set to be as successful as the companies it gains, and PSS will benefit from the subsequent influx of financial support as it continues to grow strongly and offer a superior, professional service to its clients.
Perry Slingsby Systems
Industry: Remote intervention technology and equipment services