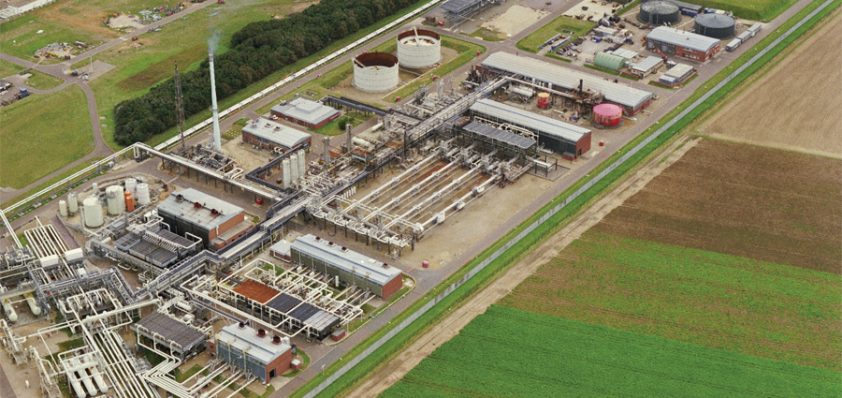 Petrofac Facilities Management
Well managed
Petrofac Facilities Management operates as part of Petrofac, a leading international provider of facilities solutions to the oil and gas industry.
Its comprehensive portfolio of services includes operations management, support and modification, rotating equipment management, diagnostic and consulting services and specialist manpower and team supply. Petrofac Facilities Management is currently expanding its operations to encompass a wider range of global contracts with major oil and gas customers.
"Petrofac is a rapidly expanding, exciting company, which aims to provide a wide range of services to the oil and gas industry," says Gordon East, managing director of Petrofac Facilities Management. "Our engineering and construction division drives a significant part of the company's growth, and primarily completes engineering and construction operations for large onshore projects around the world. Petrofac's resources division was created to invest in sub surface and infrastructure opportunities, as a direct result of clients seeking additional financing for projects.
"Our Petrofac Operations Services division, to which Petrofac Facilities Management belongs, provides operations, maintenance and training services to a wide range of clients," Gordon continues. "We are gradually expanding our capabilities in this field, so that we can provide an even broader range of facilities management services to our clients on a global basis in the future."
Gordon expands on Petrofac Facilities Management's role within Petrofac: "Petrofac Facilities Management has grown considerably since its early days, where the business traditionally operated predominantly in duty holder style contracts. However, we are in the process of actively expanding our operations to enter into joint venture operator style contracts, particularly in the North Sea sector. We have been growing considerably over recent years, and we are now focusing on building our strength in our core areas, which are the North Sea, the Middle East and North Africa.
"Traditionally Petrofac Facilities Management has been focused on standard operations and maintenance services," he continues. "However, as we grow into the joint venture method of operations
we will add a number of capabilities to our catalogue, such as well and drilling management, commissioning, and a performance based unit to improve operational standards, both in-house and for our customers."
The move towards joint venture, operator style contracts has seen Petrofac Facilities Management gain considerable business overseas: "We have recently been awarded a significant contract in Dubai," Gordon elaborates. "It was a world first in terms of a non-major oil company coming predominantly from the contracting arena to work directly with a government entity. The project is a life of field contract, through which we will maintain and service all of the oil and gas assets for the government, undertaking operations, maintenance, logistics and modifications.
"It is a legacy oilfield, with a great deal of opportunity for further development in the future," he continues. "The project will involve over 1000 people in a number of roles, at 70 platforms and over 100 wells. We are extremely excited by this development as we feel that it provides recognition of the high quality, broad range of services that we are capable of providing, and our skill in managing a project of this size."
Together with this, Petrofac Facilities Management will continue to be a leading expert in operating successful duty holder contracts: "We have been awarded a number of new duty holder contracts," says Gordon. "The Camelot contract is an unmanned platform with six production well heads, and we look after its operations and maintenance services. We were awarded the contract after the asset was transferred from Mobil North Sea to ERT, and we will undertake the transition, and the subsequent operations management. We currently have a portfolio of duty holder contracts that is centred around Bacton Terminal near the Hewitt Field, and Camelot compliments these.
"In addition we have taken duty hold operations for the Irish Sea Pioneer, a vessel that provides engineering and maintenance support within the Irish Sea," Gordon continues. "It is currently owned by BHP Billiton, and they have asked us to provide a crew of over 250 people to manage the vessel, and to undertake various engineering and servicing tasks."
The company is proud of the consistently high levels of service it provides, and Gordon attributes much of this to its dedication to customer service: "One of our core values is being responsive to our customers, listening to what they want, and being flexible in the way that we deal with them. Our flexibility enables us to offer a wide range of solutions, both commercially and technically, and to tailor our capabilities in a number of ways.
"For example, all of our clients want the service packaged slightly differently, meaning that it is vital for us to listen to their individual needs and be able to respond accordingly," he comments. "For the company to be successful, I want to see that wherever Petrofac Facilities Management works with any customer, their operation has always been improved by that interaction."
Further expanding its range of services, the business has recently moved into brownfields operations: "In recent years we have steadily developed our brownfield-engineering capability," Gordon expands. "Originally this started in Aberdeen, and over the last two years it has grown considerably. As a result, we are in the process of setting up brownfield units in the United Arab Emirates. This will encompass modifications and improvements of existing facilities, and will generally start with existing clients as we already have very good interaction between them and our engineers. However, we hope to expand it to new clients in the near future."
Due to the nature of the company's work, health and safety is of paramount importance: "Petrofac places an extremely high emphasis on HS&E, utilising many of the industries leading programmes to maintain our high standards," Gordon explains. We were recently awarded an OCA award for our safety initiatives in the North Sea, and it is absolutely fundamental to us that we put safety first in every operation that we undertake."
Reflecting on the current trends in the oil and gas industry, Gordon believes that despite certain challenges, there are opportunities for further growth: "On a global scale, the industry still has a huge amount of potential, although there will be challenges in two key areas. The world's oil reserves are now in more extreme places, meaning that there must be continuous development of technology capable of dealing with these harsher environments, and making the oil marketable.
"Another problem that we may face is that the industry is currently short of the relevant skills across the spectrum," Gordon continues. "Companies must look at methods of encouraging more people to enter the industry on a global basis. We are putting a lot of emphasis into identifying new resources, and operating extensive apprentice training and graduate schemes. We currently have around 150 trainees offshore.
"Despite this, I believe that Petrofac is well positioned to build on its extensive capabilities. With the current state of the industry, and the desire for oil companies to invest in new infrastructure, the opportunities are unlimited for companies such as us. I have strong expectations that we can grow considerably, move into new core areas in the coming years, and be seen as being able to provide the complete solution in terms of total facilities management," concludes Gordon.
Petrofac Facilities Management Ltd
www.petrofac.com