Fuelling the Future of Qatar
Petroserv, a wholly owned Qatari company, is one of the leading EPIC contractors in the State of Qatar. Existing since 1978, Petroserv has an enviable, proven track record with a large variety of Qatari and international clients; including: Ashgal (Public Works Authority), Kahramaa (Qatar General Electricity and Water Corporation), Qatar Petroleum (QP), Qatar Gas, Qatar Fuel Additives Company (QAFAC), Qatar Fertilizer Company (QAFCO), QCHEM and Ras Laffan Olefins Company (RLOC).
Among Petroserv's group operations, which includes its Buildings & Civil Infrastructure and MEP & Facility Management Divisions, is its Oil & Gas Division. A market front-runner in engineering,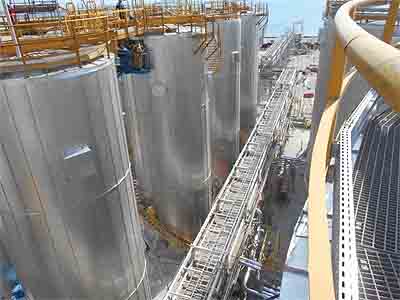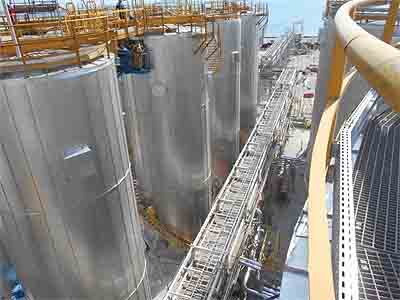 procurement, installation and construction services, its range covers mechanical, piping, electrical, instrumentation, civil and fabricated engineered structures or packages. Specialised departments within the division provide experienced project management and construction support, with commissioning teams being regularly mobilised for capital projects, turnarounds, shutdowns and plant maintenance. All of these services are supported by an extensive fleet of company-owned plant-motor vehicles.
"Our success is strongly attributed to the quality of service that we provide and the high-level of client satisfaction that we have achieved on a continued basis since 1978," explains Tarek Malhas, Director of Operations – Oil & Gas. Tarek is a certified project management professional with two engineering degrees having 25 years-experience throughout ten countries across five continents: Middle East, Europe, U.S.A, North Africa and Australia, he cited: "Our prime strength is our ability to supply, deliver and manage projects with quality and to a timely completion, while causing zero harm to any person, asset or the environment. The Qatar market is a highly competitive one and, as we have become accustomed, survival is for the fittest. Be in no doubt, however, that our pencil is always sharpened towards ways of winning further work."
Critical infrastructure
As one would expect, there are numerous case study of Petroserv's work available to view within the industry, yet one of its more recent projects of major significance revolves around executing a contract from WOQOD (Qatar Fuel) for its Bitumen Terminal Expansion Project. "This project has involved the replacement of an existing import facility with a brand new, world-class import and export facility, which will be a critical component of the infrastructure required for the upcoming FIFA World Cup 2022 tournament," Tarek states. "It will increase the process capacity of bitumen to 40,000 MT per month and polymer modified bitumen (PMB) by 8000 MT per month, with a combined storage capacity of 19,400 MT, helping Qatar to cater for both domestic and international demand."
Such is the nature of Petroserv's projects that can prove to be very challenging operations, and there have been several technical complications that had to be overcome in working towards completion. Among the challenges faced was the presence of buried lines with no traceability and of incomplete FEED engineering, which required additional work to be carried out in the middle of the project. In the case of the former, Petroserv's Oil & Gas Division instituted a grid-based tracking and identification system to enable better planning for future works. Meanwhile, in dealing with the issues caused by the incomplete FEED engineering, Petroserv utilised 3D plant modelling software for the rapid turnaround of engineering and generating site specific construction drawings.
Excellence in Execution
Additional unique obstacles faced during this project included the need to lift and transport several 18-metre-high storage tanks across a distance of more than 125 kilometres. Petroserv's and the decision to move these tanks in an upright position by land and sea represented a first-of-its-kind endeavour in Qatar successfully executed as a result of proper planning, safety precautions and clear identification of key party roles.
"Other innovative EPIC practices that we have developed during the course of the project included the adoption of new insulation technology, which helped in significant reductions to execution times and costs. This technology further assisted in creating better resource and site management when compared to traditional methods of insulation," Tarek adds. "The project itself is now nearing completion, with commissioning and handover to the end user due by June 2019. We then intend to use the experience gained and the reputation earned on to secure similar challenges in future."
The Oil & Gas Division is fresh off of the back of a successful year in 2018, owing to excellence in execution of projects. "Whilewe are always conscious of market volatility and its effect on oil prices, demand continues to surpass annual forecasts," Tarek continues. "The world remains reliant on Oil and Gas, and we foresee that the need to unearth more will become ever-more pressing in the short-to-medium term."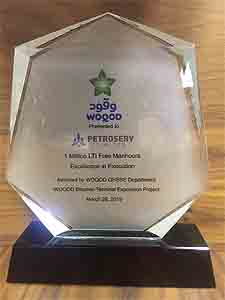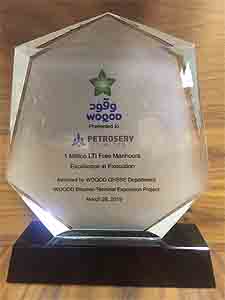 In line with the company's growth strategy, a key recent highlight for the Oil & Gas Division is the implementation of lean manufacturing practices and the adoption of fabrication automation to create what Tarek describes as a 'one-stopsolution'. "In short, the company has set off down the path of turning its fabrication into a predominantly automated industrial unit. Once complete, this conversion will not only reduce cost, but also increase productivity, reduce production times, save on footprint, reduce repair rates and amplifying the quality of production."
Sustainability
At the same time as it makes improvements to its manufacturing practices, Petroserv as a whole is giving ever-greater attention to the issue of sustainability. "And as such we have introduced green initiatives that cover everything from our heavy-duty operations to the day-to-day habits of office life," Tarek details. "Petroserv's push towards sustainability covers company activity from the ground up, starting with simple initiatives like encouraging staff to carpool or to recycle office paper, all the way up to turning surplus shipping containers into modular on-site offices powered by solar panels. We have also set up a scrap management system that arranges for unusable steel to go back to foundries for re-production, and continue to work to eliminate non-eco-friendly chemicals and minimising our carbon footprint." Whilst air quality affects natural environment and public health, under Tarek's management as well, a company named "Quality Air Global" provides solutions to improve indoor air quality and treat air of contaminants before release back to environment. The company's mission is in line with the Qatar National Vision 2030 which aims at developing better environmental technologies.
New opportunities
Petroserv's Oil & Gas Division focuses on incorporating industry training in a program comprised of various segments that enables personnel to excel at their jobs. The program consists of business ethics & awareness, hands-on training in the field, safety at the workplace and safe driving & logistics.
Going forward, Petroserv remains confident that its role within the oil and gas industry will remain essential. "We continue to exist within an economy that is incredibly reliant upon oil and gas, and we see a number of major projects on the horizon that will dominate, such as the construction of LNG Trains for the Qatar Gas North Field Expansion project, which will open up a wealth of new opportunities," Tarek highlights. "Coupled with the fact that a majority of the country's oil and gas facilities are now reaching the end of their design life, and therefore are increasingly in need of revamping or renovations, means that we see a strong future ahead for Petroserv's Oil & Gas Division," Tarek concludes.
Petroserv
Products: Qatari EPIC contractor