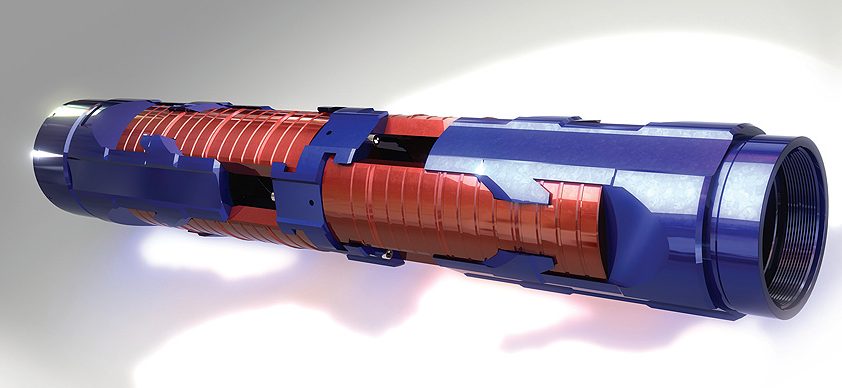 Engineering excellence
Petrowell is a rapidly expanding oilfield service company that specialises in the development and manufacture of completion equipment.
With a strong core of expertise in a number of specialities, Petrowell has gained a reputation for its innovative, high-quality completion, intervention, open hole, and artificial lift products. The business, which is based in Aberdeen, Scotland, is dedicated to continuous innovation and engineering excellence in order to best serve the oil and gas market.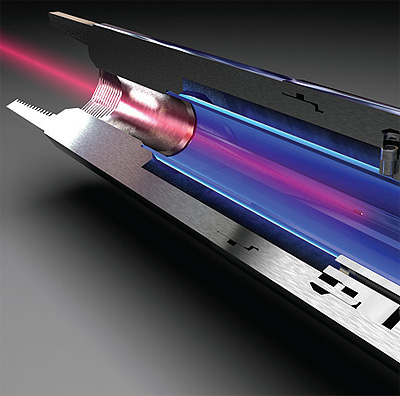 Paul Day, business development director tells European Oil and Gas Magazine more about the company's origins, and elaborates on the expertise that is core to the business: "Petrowell was formed in 2003 principally designing and manufacturing its own range of specialist equipment, with a very strong team of highlyskilled and experienced professionals and specialists from a number of key areas. This core strength, which includes people with up to 30 years experience in the completions sector of the oil and gas field, enabled us to develop a broad range of leading products encompassing downhole completion products, packers and flow control systems."
From the outset, Petrowell has been dedicated to building a strong business model based on continuous development and innovation, as Paul explains: "Our employees have a very strong engineering bias – a third of the entire workforce works directly in design engineering, and roughly another 20 per cent operates in supporting those design engineers in the test labs and so forth. In essence, Petrowell is very much a product and technology dominated company that places key emphasis on its creative force. We are committed to continually increasing our engineering and development budgets, despite that fact that we already spend between 30 and 40 per cent of our turnover on new product developments. We try to have two distinct projects going on at any given time, with a number of others derived from these, either direct product spin offs or by leveraging the base technology."
A consequence of such development programmes means that the range of products and services that Petrowell offers is extensive. Additionally, the business has enjoyed a number of notable industry successes with its product portfolio, including building the UK's largest landbased wellhead, introducing the highly successful OPB packer range, and developing an innovative open hole packer that is capable of withstanding over 1000 pressure reversals up to 3000psi, in holes up to 11 inches – unprecedented by industry standards.
"The open hole packer is one of the most stringently tested pieces of completion isolation equipment I have ever worked with," comments Paul. "It surpasses current standards for industry testing and this gives our clients the confidence to totally change the completion practices they have hitherto had to follow. For one particular project, a client estimated projected well-cost savings of between ten and 15 million dollars per well, which is an enormous sum."
In addition to this, the business has been a leading pioneer of Radio Frequency Identification (RFID) in oil and gas exploration, designing, manufacturing, testing and operating the world's first remote operated electrical flow control sleeve. Paul elaborates: "There are around seven billion RFID tags sold worldwide but we are the only company to have put them downhole. It provides a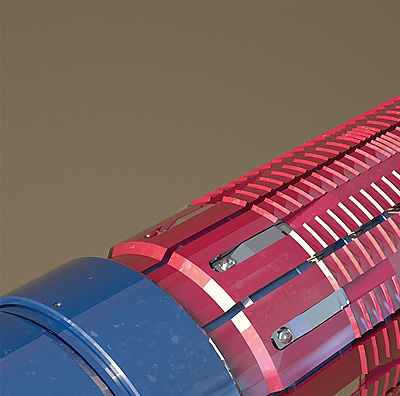 method of storing information on a tag that communicates via radio frequency and offers customers a low-cost means of transmitting communications and intelligence to tools downhole without the need for expensive electromagnetic and microwave technology. We have secured an exclusive global license with Marathon Oil, the IP principles, to further develop the RFID technology specifically for downhole use. The applications for this technology are limitless and its value can be seen at all levels"
Paul looks at the current state of the market with much enthusiasm, believing that there are a number of opportunities for Petrowell: "I think that for a small company such as ourselves the pace of change within the oil and gas sector is themost exciting factor at the moment. The technology that has been developed in the last 30 or 40 years does not necessarily lend itself to the new well types and more demanding exploration situations. Consequently there is an excellent opportunity for us to develop smarter tools and new methods that suit the pace of change."
As with others in the industry, Paul believes the biggest challenge in moving forwards will be to maintain the high level of skilled employees at the business: "Looking across the service industry there are simply not enough people to operate the wells and to develop the necessary equipment. We are looking to try and find suitable quality in our design and engineering team and have a number of methods in place to address this. For example, we are aiming to find other engineers from different sectors within the industry, and are looking to take in green engineers to integrate into our operational practices."
Despite this challenge, he is confident for further success in the coming years: "We are looking to expand the geographical footprint and the market for our products through alliances and partnerships with some of the leading service companies and operators throughout the industry. Petrowell is a small company with an excellent level of experience that is growing very fast, and we aim to maintain this pace whilst expanding our capabilities and reputation in the sector," he concludes.
Petrowell
Products Downhole completion products