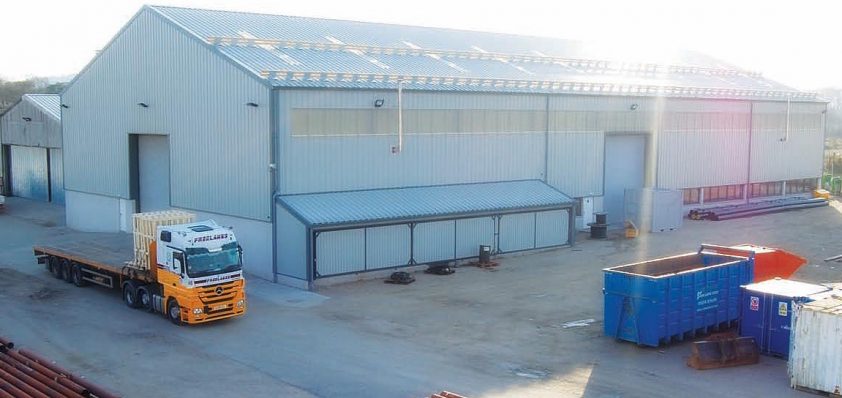 The automatic choice
With 15 years of successful operation and a client base incorporating some of the most recognisable entities within the oil and gas market, Pipeline Technique has developed a commanding reputation for delivering world-class solutions in the field of subsea pipeline construction.
Following its foundation in 1999 as a welding specialist in the niche area of automatic pipeline welding, it has gone on to deliver premier project management, engineering, fabrication, welding,
testing and coating services for the offshore installation of J-lay, S-lay and Reel-lay pipeline projects.
Pipeline Technique was founded by individuals with significant experience of pipeline construction from engineering to commissioning. From their experience they identified the greater added value of automatic welding services to clients in a number of areas. The company has since worked to comprehensively deliver these services, and between its inception and the present day Pipeline Technique has enjoyed rapid growth. Today the company employs around 180 personnel and expects this number to expand as it moves into new geographical areas. "As the narrow gap automatic welding sector is a relatively niche market, the pool of people who are available to carry out the work is a relatively small group," says group commercial and business development manager Peter Coward.
Presently Pipeline Technique maintains offices and facilities in Aberdeen UK, Houston US, Perth Australia, KL Malaysia, Batam Indonesia and Porto Amboim Angola, which enables it to better deliver dedicated construction services to its global clients. Its customers include major industry operators such as Shell, Total, Statoil, Petrobras, Anadarko and BP. The majority of projects are performed together with its parent company Heerema Marine Contractors; however it does operate as an independent company to installation contractors such as Ceona, Saipem, SapuraAcergy & Monadelphous KT. Additionally the company can demonstrate an impressive portfolio of completed projects with references including Technip, Acergy, Helix ESG and Subsea 7.
Although the majority of the company's projects have been located in Western Europe, West Africa and the Gulf of Mexico the reach of Pipeline Technique's services are essentially unlimited due to the global coverage of its operating facilities. In addition to its UK, US and Asia Pacific offices the company is currently seeking to strengthen its relationships with clients in growth regions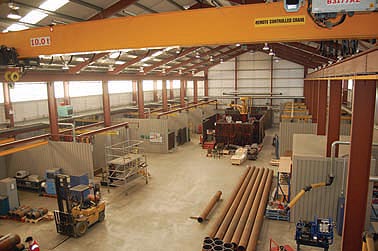 throughout the world. "We have currently established a partnership with the Brazilian company Ogramac, so we are focused on business development within Brazil," Peter elaborates. "With the Brazilian elections coming up in October we expect to see more investments within that region for 2015, 2016 and 2017, which could be very interesting for Pipeline Technique."
Since it was last featured in European Oil and Gas Magazine during February 2011, Pipeline Technique has continued to develop its manufacturing tools to enable it to deliver highly competitive solutions to the market place. Today Pipeline Technique is focused on further developing its welding technology with its HALO automatic welding system, and on expanding its footprint within the drill riser market. Engineers within the company's innovation department work in collaboration with the teams of its clients to offer market-leading welding solutions, and the HALO system provides solutions for ever-growing pipe diameters and lengths. The system has performed admirably on several projects and established a proven track record of quality, reliability and repeatability.
Peter says: "The HALO automatic welding system has worked well in several harsh environments. In Australia it was able to tolerate the heat and it has also demonstrated its ability offshore when we undertook a job offshore Vietnam, where HALO withstood a very hot and humid environment."
Pipeline Technique will seek to build on the reputation that it has formed through successful turnkey pipeline solutions throughout the world. Similarly it has a demonstrated capacity to deliver high quality drill risers for companies including GE and Cameron and hopes to expand on this market sector to strengthen its overall market position. "Our current core business is in pipelines, and although the market moves in peaks and troughs Pipeline Technique has remained at the forefront of that market. We are looking to further establish ourselves in the drill riser market where we can offer the same quality, productivity and reliability to our clients," Peter concludes.
Pipeline Technique
Services: Pipeline and riser construction