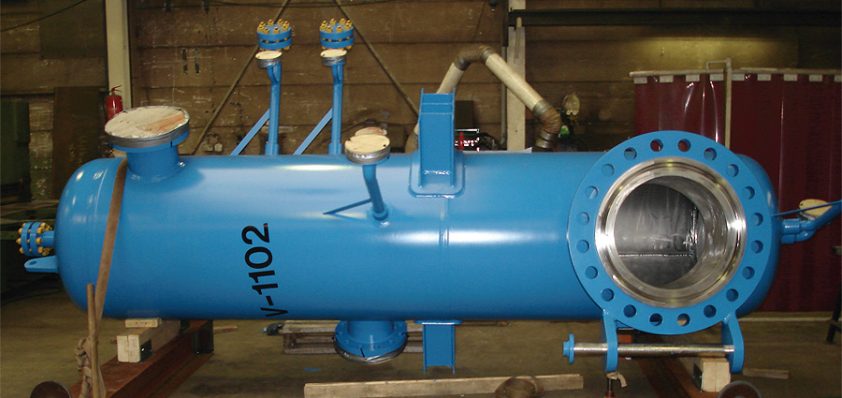 Constructing a future
Providing a series of expertly manufactured piping systems, pressure vessels, high quality constructions and integration projects, PMF Mechanical has a wide knowledge of the materials and welding techniques required following a 155-year history.
The company has relationships with those in the chemical, oil and gas, food, paper, cardboard and bio-based industries, as well as offshore and civil engineering markets. The organisation maintains offices in Uithuizen, Delfzijl and Eemshaven, the Netherlands dealing with a wide range of mechanical services ranging from equipment and machinery to large constructions, while piping systems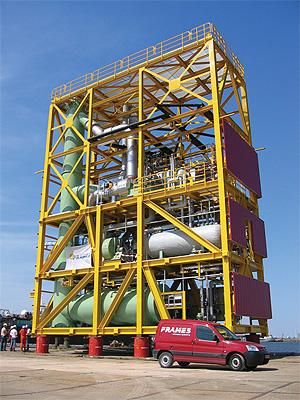 and industrial maintenance cover over 30 per cent of the portfolio. In Delfzijl a 12-metre high production shop enables large structures and equipment to be manufactured with the option of being delivered by road or water due to its close proximity to the North Sea.
As a company dedicated to innovation, PMF Mechanical manufactures to the highest possible standards and is PED/H1-ge certified, while being familiar with all international codes such as ASME, PD5500 and EN. Moreover, with experience in carbon steel, stainless steel, duplex, alloy and aluminium production, all of the organisation's structures meet NORSOK and NACE (National Association of Corrosion Engineers) standards, as well as customer specifications. As such, PMF Mechanical is able to secure relationships with some of the major market leaders in the oil and gas field including ExxonMobil.
This year the company finished a large maintenance project for a bio-methanol factory in the Netherlands involving the installation of piping systems and new equipment. The majority of the contract involved working with stainless steel and duplex, which combined with the cold of the winter produced a number of challenges, but the tight deadline was met to great success. "I believe that our unique selling point is the quality we provide combined with the flexibility we offer, alongside the fact that we keep the communication lines within the company as short as possible while maintaining transparency for our clients," Henk Slik, managing director of the company explains.
He adds: "Some of our latest projects have involved a move into the construction of process modules due to the fact that we are, to a certain extent, limited to the surrounding neighbourhoods of our Netherlands' locations and we wanted to expand into a new area. There is a growing trend in this market for process modules to be installed in one fully fabricated unit, creating greater safety and efficiency both for installation and operation. Our organisation has the capability to build and complete large modules onshore, as well as test all facilities before shipping the unit to the offshore oil field.We are currently building modules for a Dutch company in the offshore market."
Specialist structures are a mainstay for the company as its knowledge of materials, welding and production gives it the flexibility to move into emerging markets and meet a bespoke need. For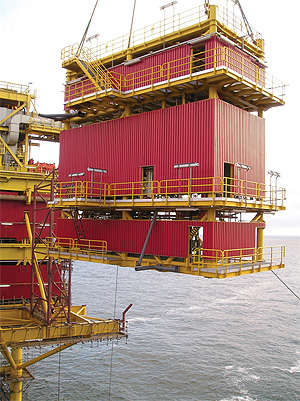 example, PMF Mechanical is also able to design, manufacture and complete constructions such as bridges, including the movement work, ensuring its reliability and longevity of operation. The manufacture of skids is a further example of the company's skills, with PMF Mechanical's own specialists carrying out the assembly and testing, while certified mechanics construct the flanges.
Such a range of service is buoyed up by the fact the company has constant R&D in the field of welding. Rather than researching or updating the product range, development and advances are made in welding techniques to remain at the forefront of the industry. Newer and faster ways of welding and carrying out a project are essential for delivering efficiencies to customers and for maintaining a dynamic range of services. It also means the company's engineers and technicians can be employed in a wider range of industries.
Henk explains: "We are looking to move further into the offshore market with the provision of services to those in the offshore energy sector, as well as making advances in the chemical market with applications for bio-based companies. We only look to forge long-term relationships with our customers that gain benefits from our ability to deliver on time, every time, are reliable and extremely flexible. Our clients keep coming back because they know we have a stringent quality policy that stretches across all of our operations, and that we maintain systems focused on continuous improvement and assessing any errors to ensure they don't happen again in the future."
Over the past few years, PMF Mechanical has experienced steady business with minimal impact on operations from the global economic crisis, a great achievement considering the harsh industry conditions. Such success has been put down to the range of industries, in which the company is active, and its ability to tailor provision to customer requirements regardless of the area of business. The chemical market, for instance, presented a downturn in contracts, while the oil and gas industry continued to be lucrative. "Our overall ambition is to persist in our goal to move into the biochemical and offshore energy industries, while strengthening our business in existing markets," Henk concludes.
PMF Mechanical
Products: Processing equipment and offshore construction