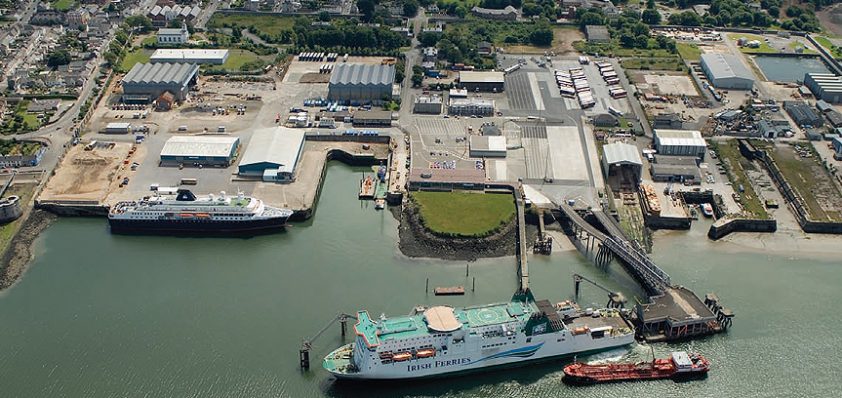 Continuing development in Pembrokeshire
Situated on the south west coast of Pembrokeshire in Wales, the Port of Milford Haven represents one of the UK's most vital energy and logistics hubs, handling over 29 per cent of the country's seaborne trade in oil and gas. The organisation is a Trust Port, therefore independently run, enabling the authority to invest its profits for future developments. In 2016 out of a turnover of £25 million the Port of Milford Haven made a profit of around £5 million.


Milford Haven is a recognised energy hub for the UK. Within the oil and gas market the port is home to several major operators including South Hook LNG and Dragon LNG and SemLogistics, which is one of the UK's largest petroleum products storage facilities. With a capacity of 8.7 million barrels of product. Also based there is Pembroke Power Station, owned by RWE, which is capable of generating over 2000MW, and Valero refinery, a huge employer for the area which has recently announced an encouraging investment plan into its facility. "We are extremely pleased that Valero has announced its combined investment into heat and power at the cost of £100 million into its facility," said CEO Alec Don. "It speaks volumes for long-term confidence.
"We also have a lot of interesting plans in relation to Pembroke Port which is on the other side of the river, another part of the port that we own," said Alec. Pembroke Port specialises in cargo, heavy lifting and ferry services, and provides storage and a range of commercial properties. It is also increasingly becoming renowned as a hub for the renewable energy sector: "We've had a good number of businesses locating to the area and further enquiries still being pursued. We have the trial devices being developed by Wave-tricity and Marine Power Systems and a lot of interest in the use of the Port of Milford Haven and Pembroke Port as a test bed for exciting technology development," said Alec.
The extensive supply chain in terms of design, fabrication and engineering in Pembroke Port all combine to create opportunities for very high-level skills development. The businesses that grew on the back of building and servicing refineries are one of the strengths of the local economy. The Port of Milford Haven is continuing to make strides to support businesses within the area: "One of the things on the horizon that we are very interested in is the Swansea Bay Tidal Lagoon project, that we think will create economic activity and confidence in the local economy for centres across South Wales, of which Pembroke Port is one. We are hoping that the businesses that we work with, will contribute to the supply chain, which could have a very significant impact in creating an industry indigenous to Wales and the UK."
The Swansea Bay Tidal Lagoon will be the world's first tidal lagoon power plant. A tidal lagoon is a U shaped breakwater built out to sea with hydro turbines in it. Water fills up and empties with the tides generating electricity four times a day, everyday. It is hoped that work will begin on the lagoon in 2018 over a four-year period. For the consumer Swansea Bay Tidal lagoon will cost the bill payer no more than that currently offered to nuclear power and a cost of no more than 30 pence a year per household.
There is a lot of linkage in terms of the commercial and strategic approaches being taken by both the Welsh Government and local councils in Swansea. The Swansea Bay region is seeking a city deal in negotiation with the UK Government. Within that city deal the proposal for a Pembroke Dock Marine Project will transform Pembroke Port and create a lot of strength and resilience in the local economy as a particular focus.
In 2015 outline-planning consent was obtained for the Milford Waterfront development. Work has been continuing on proposed developments: "We've spent some time since 2015 responding to market changes and making some revisions to our original plans. So I think we are modifying that, but that hasn't stopped us working on Milford Waterfront."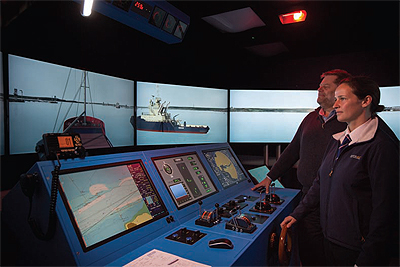 Alec hopes to make an exciting announcement before the summer of 2017: "We have one announced development, which is a drive-thru Costa Coffee in the centre of Milford Haven. We have a number of discussions on the go which we hope will lead to announcements over the first quarter and businesses that will come and set themselves up in the marina area. I think it is going to be a case of watch this space," said Alec. "There are a lot of things to be excited about and a lot of work to be done, but there is a lot that is coming together."
Within existing premises there has been a lot of development resulting in an interesting mix of retailers and restaurants, creating a really great place to visit. There are also people providing boat tours and diving activities from the marina. Milford Waterfront is marketing itself as a really great place to spend a day or the weekend. The focus is on increasing visitor numbers and attracting more businesses to the area.
"We want the waterfront to be one of the leading destinations in Pembrokeshire. A place to spend time and have fun, a place to live, work and play and also continuing to develop as a coastal centre for fishing and aquaculture industry," said Alec.
Returning to the marine side of the operation. New for 2016 a state of the art marine navigation simulation suite opened in the Port of Milford Haven: "We have a lot of high skilled pilots, they're doing a difficult job in often difficult conditions and the objective is to ensure that the job is done to the highest safety and excellence level," Alec emphasised. There are simulators in various centres across the UK, but Milford Haven has set up something unique, a threepart simulator. It not only simulates the ship, it simulates the tug operation with a full surround video display and life size controls whilst at the same time simulating a port control operation.
As it's based in an active port environment the training is done by their own pilots, tug team and VTS teams, providing live skills that are practiced to create an unrivalled training environment for maritime and port navigation. The software can help other operators, ports and terminals design their infrastructure and test different designs in an active marine simulation. It's not just about training the operators it's also about facility and port design. It's a very capable system with some unique characteristics that create unique opportunities for people in the sector.
It looks like 2017 is set to be an exciting time for the Port of Milford Haven. New investments are adding to the already busy port as a centre for fishing, renewable energy, engineering, retail and leisure.
Port of Milford Haven
Services: Energy and logistics hub