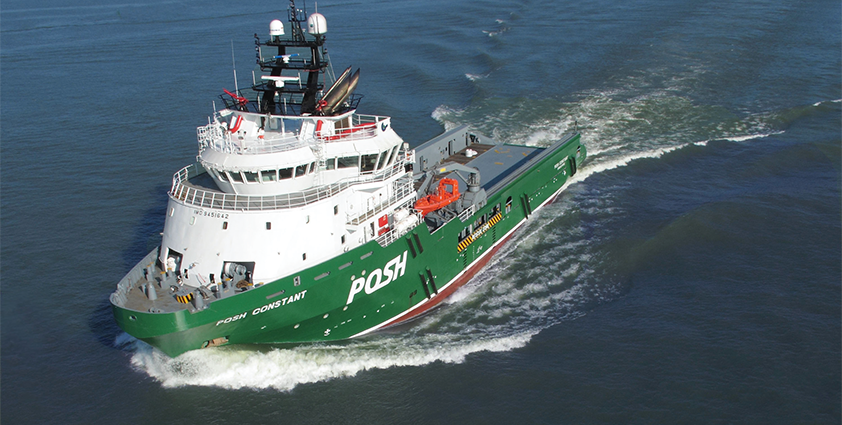 In experienced hands
Posh Semco was formed following the merger of two reputable companies, Semco and Maritime, in a combination of over 60 years offshore experience.
Semco began life as a professional salvage company in the 1950s and was one of the leading salvers during the Gulf War. In comparison Maritime was founded in the 1960s as a tugboat operator and in the 1970s had the largest fleet in South-East Asia of any similar company. Today a wealth of experience in these two disciplines means that Posh Semco is a global offshore marine services provider with specialist expertise in engineering, construction, installation, maintenance and complete solutions for the oil and gas industries. Posh Semco is part of the established Kuok Group, where it benefits from shared expertise, resources and financial stability.
The company's modern and diverse fleet means it is capable of operating across a wide geographical network and is a major asset to the company as Mr Lee Keng Lin, director of deepwater services division, highlights: "We are one of the largest fleet owners and operators within the Asian market and with 96 vessels we are able to serve customers in a multitude of applications. Our fleet includes 16,000BHP DP2 anchor handling tug supply (AHTS) vessels, a 400-foot submersible barge, accommodation vessels, flattop barges and crane barges with a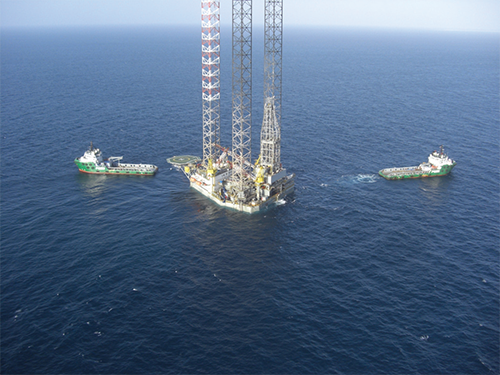 lifting capacity of up to 1500 MT. One of our key strengths is our diversity and ability to apply our knowledge and experience to produce comprehensive solutions. Our impeccable track record means we have strong credentials with our customers and an understanding of the kind of challenges presented within the offshore industry."
These close client relationships are of the utmost importance to Posh Semco and are often the result of years of cultivation and co-operation. With such a broad range of services provided, Posh Semco's key customers include state owned oil companies and major independent oil names such as Gazprom, CNOOC,ConocoPhilips, Murphy and Shell and BP. Posh Semco also works with offshore contractors including Saipem and Hyundai Heavy Industries, shipyards and fabricators, and rig owners and operators such as Maersk Drilling.
Recently Posh Semco has completed a number of major projects including its first contract in the Mediterranean Sea and a longterm charter supporting an offshore floating production, storage and offloading unit. In January Posh Semco was contracted to tow the newly built semi-submersible rig 'Gold Star' from Singapore to Rio de Janeiro by Queiroz Galvao Ole e Gas (QGOG). Following the successful completion of this project, QGOG awarded Posh Semco a further contract for the towage of semi-submersible rig 'Lone Star' from Abu Dhabi to Rio de Janeiro, which is due to commence at the end of the month.
In May of this year, Posh Semco underwent a major reorganisation and now operates five business divisions – deepwater services, offshore construction support, EPIC services, harbour services and emergency response services. This restructure means Posh Semco is better able to utilise its core competencies in each area and provide a higher level of service to its customers. Other major developments includes Posh Semco's new build programme, which has been implemented with the aim of increasing its fleet size to 110 by the end of 2011. Currently the company maintains the capabilities to design and modify its own vessels and hopes in the near future to supplement this with its own vessel construction facilities. This ability to modify its vessels means that Posh Semco is able to incorporate new vessel features where necessary based on customer feedback, to better meet its clients' needs.
One of Posh Semco's core capabilities is its position as a leading specialist in the towing of FPSO units. Through its EPIC division Posh Semco has assisted with some of largest FPSO's in the world including Hai Yang Shi You 117, Kizomba A and Kizomba B. Mr Lee comments on how the company is strengthening its deepwater service capabilities: "Looking ahead we expect to see exploration activity going increasingly deeper due to the exhaustion of 'easy oil'. Early this year we took delivery of our first Havyard 842 16,000 bhp AHTS vessel known as "Posh Constant", which we feel really strengthens our capabilities in this area. With five more similar vessels due to be delivered over the next year, we see a lot of potential in the deepwater sector of the industry."
With the market currently facing an oversupply of vessels due to the low levels of activity following the financial crisis, the deepwater exploration sector is a key niche for Posh Semco in the coming years. Following on from this Mr Lee concludes with Posh Semco's main expectations for the future: "We expect to see the ever-growing demand for energy continue, particularly within the emerging economies, and this will result in greater levels of drilling, construction and production activities in the near future. Already we are seeing this increase in areas such as South-East Asia, North Africa, India, the Middle East and Brazil. In response to this we will continue to develop our fleet with newer and more sophisticated vessels to meet these harsher demands. Following the Deep Horizon incident we expect to see a tightening in safety regulations and possible regulatory overhaul in the long term. From 2011 onwards we will be expanding our fleet with our new AHTS 'R' series vessels, which are compliant with the  S2020 standard for the clean design of double-hull vessels."
Posh Semco
Services: Offshore marine