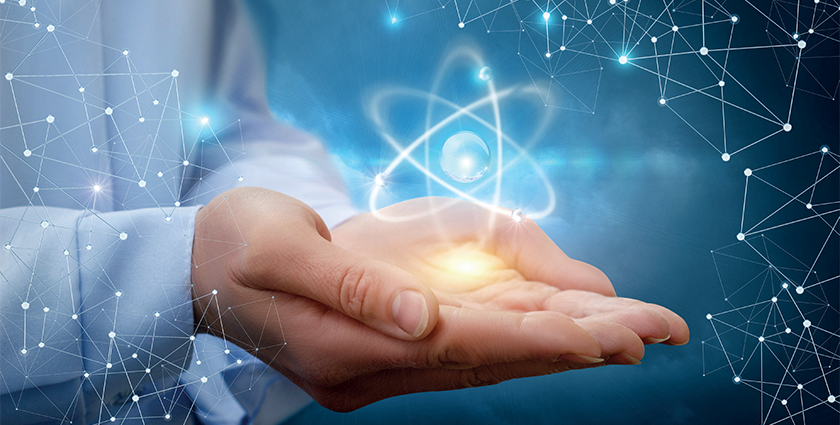 TerraPower's recent equity raise of $750 million shows how SMRs are gaining the attention of governments and power providers across the world. The champions of the SMR must work hard to ensure its full potential is reached.
Why SMRs hold such potential in nuclear power projects
Nuclear plants have a role to play in the energy transition. They have a small environmental footprint and keep air clean, requiring only a small amount of fuel compared to gas or coal while taking up a fraction of the space needed for wind and solar farms. In fact, a report published last August by the UN's Commission for Europe, argued for the crucial role nuclear power can play in the transition to a clean energy future.
COP26 brought the question of how to tackle climate change, in what the UN has described as a "make or break year" in the fight against global warming, to the fore. But according to reports, nuclear groups were denied participation in the Green Zone at COP26. This prompted the Director General of the World Nuclear Association, Dr Sama Bilbao y León, to send an open letter to Alok Sharma MP, COP26's president, urging the conference to treat nuclear energy fairly and to ensure that it is well represented alongside other low carbon energy sources.
The cost and scale of nuclear projects, along with major incidents at Three Mile Island, Chernobyl and Fukushima, continue to pose challenges for the industry. But the arrival of the SMR has been billed as the potential solution to these issues, and one that can play a role in a cleaner future. SMRs could make nuclear power projects more cost effective and easier to build and bring online; they also feature safety systems that reduce the risk of certain types of accidents. As a result of rocketing wholesale prices, SMRs are currently in a valuable position as they offer a much-needed alternative source of energy.
SMRs' powerful backers
Whilst SMRs are a relatively nascent concept, they already have powerful support. US President Joe Biden has signaled that they have a role to play as part of his US $2 trillion climate plan, which focuses on clean energy. His administration also plans to create an Advanced Research Projects Agency for climate that will have a specific focus on modular reactors. Canada released its own SMR Action Plan in December, while emerging nations such as Estonia, Romania, the Czech Republic and Poland are looking closely at the technology.
Russia has adopted a pioneering approach to SMRs of late, with the launch of its floating nuclear power station in 2019 – a world first, producing energy from two 35 MW(e) SMRs. With ambitious plans for similar plants, there is every possibility that they will create a full fleet in the future.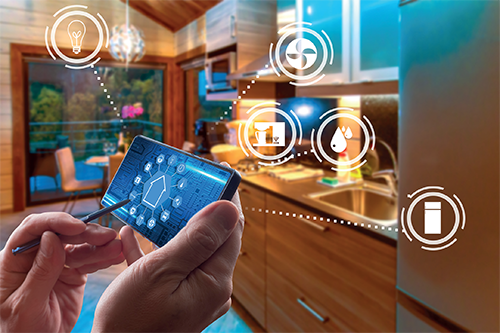 This support is unsurprising, as SMRs offer a step change from the existing world of nuclear power. These small plants are able to provide reliable energy in the form of both electricity and heat to power a city of around 100,000 people. The heat can help lower the emissions from carbon-intensive industries such as steel and cement making, while the power offers baseload energy that can help underpin more intermittent supply from the renewables such as wind and power.
Reasons for support from the private sector
Some of the world's biggest industrial companies and utilities are also getting behind the technology, such as EDF – the world's biggest operator of atomic plants. EDF said earlier this year that it sees a huge global market developing for small reactors over the next decade to replace fossil-fuel generators. Rolls Royce too is utilizing the technology, as it develops reactor designs, along with NuScale Power and TerraPower, which has drawn investment from Bill Gates and raised $750 million of funding in August. According to the International Atomic Energy Agency, there are currently almost 70 different SMR technologies under development, a significant jump from just a couple of years ago.
This is particularly pertinent in light of recent events in Ukraine. Many countries are taking a fresh look at energy independence, as opposed to relying on fossil fuels from neighboring nations. Nuclear power is one of the clearest avenues to secure energy independence and SMR technology will be one way in which to facilitate this for those looking to achieve autonomy.
The challenges at play
Regulation has long been a challenge in nuclear plant development, and this will likely be no different for SMRs. Licensing risk has been a difficult and controversial issue in nuclear power, and has driven significant attention from policy makers, the public and environmentalists. The proliferation of nuclear plants envisaged by the widespread rollout of SMRs will be unlikely to avoid this scrutiny.
In tandem, the industry must overcome previous generations' perceptions of nuclear power, in particular that the projects are too costly and complex. This is especially true when compared to both traditional fossil-fuel power generation and the breakneck rollout of renewables.
There is also the issue of waste. NuScale says that because SMRs contain less radioactive material and can be located below ground, their risks are lower. However, this point of view has received criticism from some experts.
There is currently no guarantee that SMR producers will not face the same obstacles that have plagued developers of traditional nuclear power. It will also be a challenge to convince industrial users that it can compete with low-cost natural gas or proven renewables such as wind and solar. And the nature of SMRs mean they will have to be built close to the communities they serve, raising new challenges for public engagement, especially around the waste problem.
The introduction of a new generation of nuclear power will undoubtedly lead to legal and commercial disputes. The intense scrutiny from policymakers and the public will likely cause delays and conflicts. As will jockeying for position in a potentially more competitive nuclear industry marketplace. With first-of-a-kind designs, and potentially new and less experienced players entering the market, comes increased risk of regulatory issues, time lags, cost barriers and general conflicts. It's vital to understand the nuclear regulatory framework and the nature of risks that commonly arise concerning the nuclear projects, in order to navigate these issues and minimize their impact.
Unlocking SMRs full potential
The SMR has widespread support, from politicians to global companies. The technology's offering is compelling: carbon-free power that's reliable, safe, more affordable and can be built and deployed without the significant costs and complexity of traditional nuclear power.
In a world where investment decisions are increasingly measured against climate impact and compatibility with the Paris climate goals, the SMR offers a solution without many of the drawbacks that have hindered its larger predecessors.
As with all new technologies, there are of course challenges to overcome, and with nuclear power specifically, these can be expensive and protracted. The champions of the SMR will have to work with all stakeholders, from governments and investors to the wider public, to ensure its potential can be fully unlocked.
For a list of the sources used in this article, please contact the editor.
Daniel Garton, Richard Hill, Andrew McDougall QC, Kirsten Odynski, Vit Stehlik and Dipen Sabharwal QC
www.whitecase.com
Daniel Garton, Richard Hill, Andrew McDougall QC, Kirsten Odynski, Vit Stehlik and Dipen Sabharwal QC are partners at law firm White & Case. White & Case is a leading global law firm with lawyers in 45 offices in 31 countries. Among the first US-based law firms to establish a truly global presence, it provides counsel and representation in virtually every area of law that affects cross-border business. Its clients value both the breadth of its global footprint and the depth of its US, English, and local law capabilities.