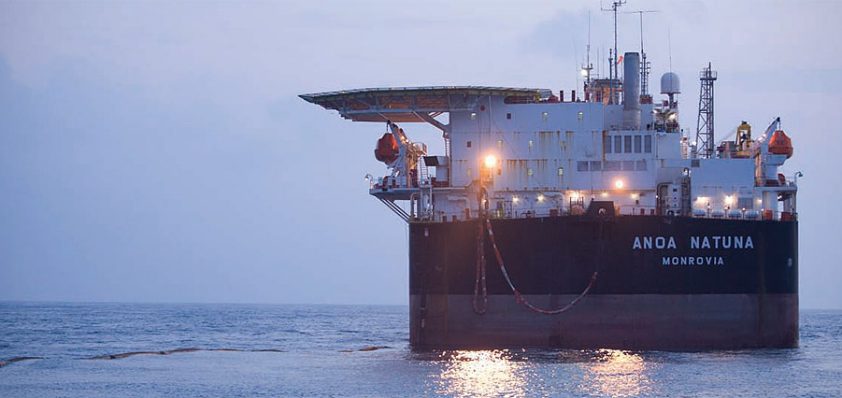 Premier league ambitions
Premier Oil plc, a UK-based independent exploration and production company, is an exciting, diverse and rapidly growing business.
Despite having roots dating back to the 1930s, it was in the mid-2000s – when Petronas and Hess cancelled their combined 50 per cent shareholding in the company and a new management team was brought in – that its focused growth accelerated. Since that time the company has doubled its production activities and is currently producing between 60,000 and 65,000 boepd from a reserve and resource base in excess of 500 mmboe.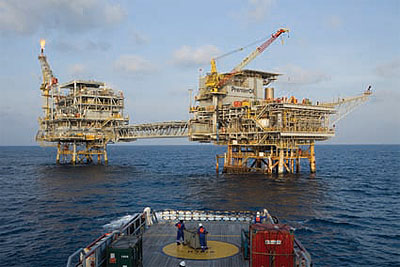 While the North Sea has always been important for Premier, it was in 2009 that the company transformed its position there through the $505 million acquisition of Oilexco North Sea Limited. That acquisition added operated production and a broader development and exploration portfolio to Premier's existing UK North Sea assets. Since then, Premier has continued to strengthen its position in the UK North Sea. Most recently:
In January 2012, Premier acquired Encore Oil plc, an independent exploration and appraisal company, for approximately $340 million. As a result of this transaction, Premier increased its interest in the UK Catcher area to 50 per cent and took over operatorship of the Catcher development project. The transaction also added to Premier's exploration position in other Central North Sea plays.
In April 2012, Premier received approval of its Field Development Plan for the Solan field from the Department of Energy and Climate Change. Located on the UK Continental Shelf, West of Shetland, this Premier-operated field is expected to produce approximately 40 million barrels of oil, with an estimated initial production rate of 24,000 barrels per day commencing in the fourth quarter of 2012.
This is a significant project that will entail the drilling of four subsea wells tied back to a processing deck supported by a jacket. It is planned that the facilities will not be permanently manned after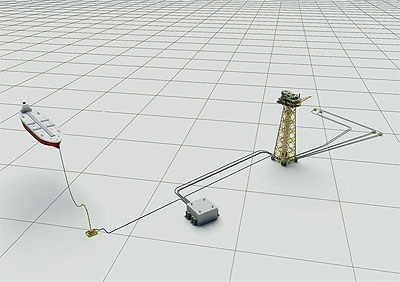 one year of operations. Oil will be stored in a sub-sea tank prior to being offloaded to shuttle tankers.
Premier's Solan project will bring considerable benefits to the UK. In addition to contributing to the UK's future energy supplies, a sizeable proportion of the contracts are expected to be awarded to UK companies. What Premier's investment also demonstrates is that there are indeed significant remaining opportunities to develop new oil and gas fields in the UK Continental Shelf.
Today, the business continues to expand, having two strong key businesses in the North Sea and South East Asia with operations across the exploration and appraisal, development and production cycle. Elsewhere, Premier continues to enhance and improve its producing assets in Pakistan through infill drilling and the implementation of front-end compression units. Premier is also actively seeking to reinvest cash flow generated from its Pakistan business into exploration opportunities in other areas of the Middle East/Africa/Pakistan region such as Kenya and Egypt.
Today, Premier claims to be in the strongest position, both financially and operationally, in its illustrious history. Looking forward, over the next three years, the company anticipates significantly increasing cash flows from its production and development activities, thus generating a material increase in the value of the business and the returns made for its shareholders. Premier also continues to generate an increasing number of attractive exploration and development projects and the recently announced planned payment of a dividend to its shareholders will not, in any way, jeopardise its plans to grow the company through further substantial investment in such projects.
Premier's strategy for growth has achieved considerable results in the years that the business has been active. In all of its areas of operation, the company's proactive and innovative approach ensures that it remains a leading independent exploration and production company with a combination of technical skills and financial strengths that set it apart from its competitors. With further growth planned and increased production a key target, it remains clear that Premier's portfolio is positioned for further future success.
Premier Oil Plc
Services: Independent oil exploration and production company