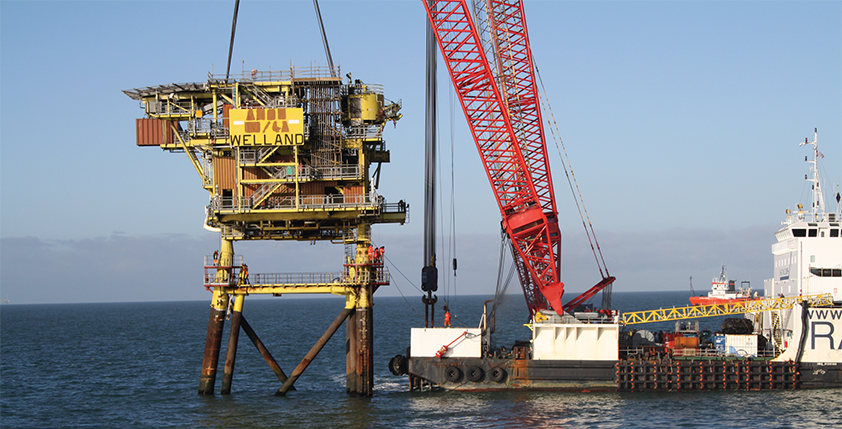 A cut above
A production technology and services company for the global energy industry, Proserv prides itself on having the know-how to maximise recovery, minimise costs and enhance sustainability.
Headquartered in the UK, the company's experts are well versed in devising ingeniously simple and reliable solutions that deliver every time.
"The new Proserv is currently experiencing what can only be described as rapid growth," states Raymond Cameron, vice president of subsea and marine technology. "Last year Proserv evolved from the amalgamation of five separate companies under the new single Proserv brand. These five companies were Proserv Technology, Proserv, Hydrafit Subsea, Gilmore and Argus Subsea. Each of the companies has a track record of proven project delivery, and to bring these businesses together under one cohesive organisation, with its own identity, enhances Proserv's market presence and extends its global reach and support coverage."
Today, Proserv has over 800 employees in 21 sites and ten countries. As a combined organisation, it has strengthened its capabilities and expertise in the energy services arena, particularly in the drilling, production, subsea and decommissioning market sectors: "Although the initial amount of projects within this latter sector of the industry was rather limited, what the company is now seeing is a general increase in the decomissioning of both subsea and topside facilties," Raymond continues. "This increase over the last two years has seen projects range from large production platform removal to small over trawl structures. Proserv has led the way in the front-end engineering and specialist tooling development, which offer a cost effective solution to these projects. Through this development it is starting to see a greater demand for its services globally."
Over the last ten years Proserv has been responsible for the decommissioning of more than 550 structures, predominantly in the Gulf of Mexico, with Europe and Asia now showing an increased level of abandonment projects. One of the largest contracts awarded to the company in recent years was the major subsea cutting undertaking on the Iwaki gas platform, located Northeast of Japan. Situated in 154 metres of water, this 20,735 tonne structure required the removal of eight legs, as well as the entire jacket structure. Proserv provided all of the cutting equipment and services to complete this huge undertaking. Some of these tools, such as its water-abrasive cold cut system, Proserv water abrasive cutting system, already existed but several new machines had to be specially developed including the 24-to-42 inch saddle pipe cutter, launch runner cutting tool and the 62-to-80 inch diamond wire cutter.
"Proserv's involvement with the Inde platform decommissioning project began when it was contracted by Seaway Heavy Lift as the preferred cutting contractor," Raymond highlights. "What the company proceeded to do was supply all the necessary equipment and personnel to sever the topsides from the jacket and then cut said jacket below sea level. This process was then carried out on all seven platforms."
What the Inde field removal project has in common with the vast majority of the company's decommissioning undertakings is its unique nature. As such these projects often require specialist-tooling designs to complete the removal process. This particular challenge is overcome through the utilisation of Proserv's in-house capabilities, which is partnered by its 30-plus years of offshore experience.
"Proserv is a leading subsea cutting specialist and the depth of experience of its personnel throughout the organisation is second to none," Raymond enthuses. "Proserv also has the largest fleet of specialist subsea cutting equipment. This along with its engineering solutions provision means that it can design, manufacture and execute any decommissioning project."
As of May 2012, the company's global order pipeline includes various platform and subsea structure removals. These range from protection frames to full production platforms: "Proserv's business will undoubtedly continue to grow as it adds to its existing portfolio of resources. The company boasts an extensive research and development programme devising new engineering solutions for decommissioning projects and these tools will allow its clients to decommission their assets safely and within their planned schedule. One of the things the company expects to see is more and more redundant assets being removed globally within the next fives years, with Proserv maintaining the lead in this sector of the industry," Raymond concludes.
Proserv
Services: Production technology and service company