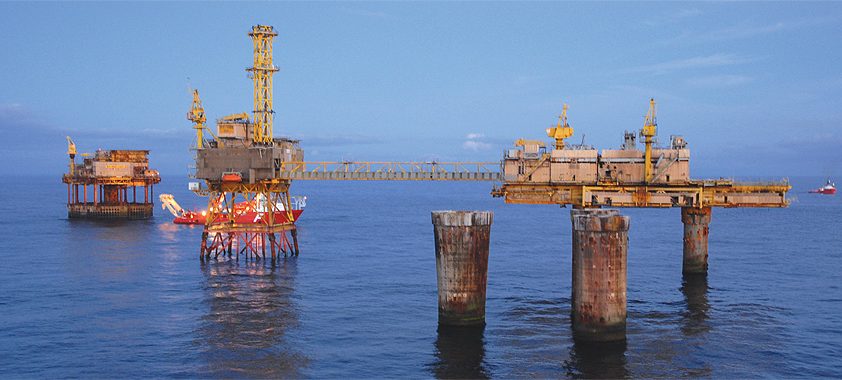 Serving an ace
Proserv Offshore is made up of seven leading companies within the international oil and gas industry.
These were Circle Technical Services, Promac, Proserv, Ramstud, Stainless Solutions Twachtman Snyder and Byrd, and Tytan Jetting. Proserv Offshore now operates in the UK, Scandinavia, the USA, the Far East, Australia and the Middle East.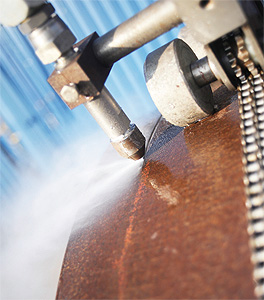 Proserv Offshore's ambitious growth strategy aims to both develop and grow the regions where business is already established, as well as utilising its international resources to take advantage of new opportunities in emerging markets throughout the world. Proserv is the industry leader in cold cutting technology, which includes water abrasive, diamond wire, and a range of mechanical cutting solutions to suit many bespoke projects. This ensures the company remains ahead in both the design and implementation of these solutions. Additionally, it is the premier provider of portable friction stud welding, developing and adapting systems to suit specific environments, structures, and projects. One example of this is the application of diamond wire technology for the deck separation of the Frigg DP1 Platform. Kenny Anderson, vice president of subsea marine technology, describes the company's main strengths: "We've been in the business now since 1991 and during this time the breath of our experience gained from working on some of the North Sea and Gulf of Mexico's most challenging decommissioning projects proves that we are one of the worlds leading decommissioning contractors. To date Proserv has now removed over 300 platforms between these two regions. We've focused on strengthening our position strategically and increased our portfolio of services to include abandonment services, liability assessment and project management, contracting and engineering.
The company was recently awarded a number of pipeline and platform decommissioning projects with various major offshore companies in the Gulf of Mexico, the UK, China, and the Middle East. With regards to these new projects, Kenny describes the current market conditions: "We see major growth potential for Proserv Offshore in the Asia Pacific Middle Eastern regions. This is due to the decline in production and also the end of the economic life of these mature fields. Of the fields that are still producing, these assets now require extensive maintenance to continue production safely. The first quarter of 2009 looks set to be a very busy and prosperous time for Proserv Offshore, with the launch of our JetCut water abrasive well abandonment system becoming fully operational. This cutting system will be used for the cutting and removal of multistring wells which can be either grouted or ungrouted."
He goes on to outline the company's expansion plan: "We have a growth strategy in place and one part of this is the new operation in Malaysia, which we have recently set up with a team of personnel with collectively over 30 years experience in the subsea and abandonment sector in the region. With the support of our Australian, UK, USA and Norwegian facilities, we have shipped four complete spreads of equipment giving the flexibility of all our services available for mobilisation from the region. In their short time of being operational, the Malaysian office can already boast on supplying critical emergency pipeline repair equipment for a major operator in the South China Sea.
"With the diverse portfolio that we offer as well as decommissioning projects, we are also heavily involved in the inspection, repair and maintenance (IRM) market of existing oil & gas infrastructure, and all our assets and personnel are transferrable to that business. Looking to the future, Proserv Offshore aims to continue its development and expansion overseas, while improving its business in existing market areas. Kenny comments: "We aim to see the business continue to grow at the rate experienced over the past two years. With our Asia Pacific and Middle Eastern operations, mirroring the established facilities we already operate in Houston, Stavanger, Aberdeen and Perth. We aim to achieve this expansion through both organic growth and acquisitions that will strengthen our position in the marketplace".
Proserv Offshore
Services Decommissioning and inspection, repair & maintenance services