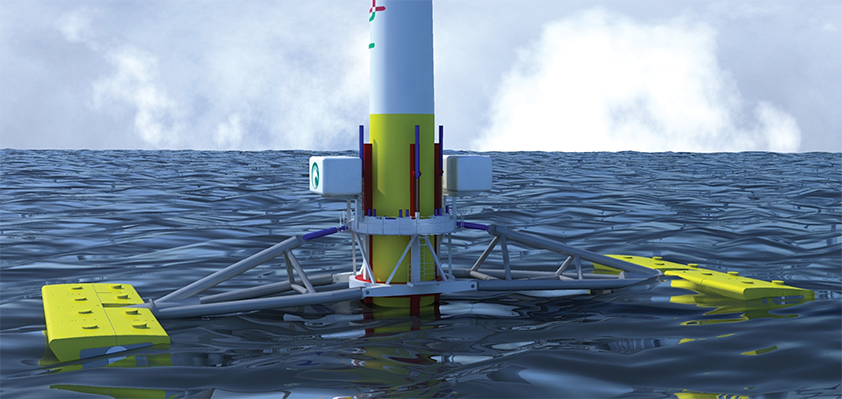 Golden prospects
Established in 1999, Prospect provides engineering solutions and consultancy services specialising in subsea and pipelines, technical safety, process and separation, marine systems, design and renewable energy.
Ivar Iversen, business development director and company founder, explains how it all began: "I started the company in the basement of my home. Within 18 months I was joined by Jon D'Arcy, who went on to become our MD and subsequently led the company through its expansion. It was to be an engineering consultancy with the core business being fluid simulation employing a technology called computational fluid dynamics (CFD). That found a strong resonance within the industry initially and with time our clients have asked for further services and Prospect has rapidly expanded to cover the full range of structural, mechanical, fluid and thermal engineering services."
Over the last ten years the company has grown significantly, today employing 60 staff engineers and witnessing two takeovers, the first by Hallin Marine in 2008, that in turn was recently acquired by Superior Energy Services. Today Prospect operates out of four offices around the globe, strategically located where clients are present – Aberdeen and Derby in the UK, Houston in the US and in Singapore.
Prospect provides multi-disciplinary services that combine traditional engineering design with cutting-edge developments in computer aided engineering (CAE) technology. These include computer aided design (CAD), finite element analysis (FEA) and CFD. This integrated and innovative approach to engineering solutions is one of the company's key strengths.
"We combine an ability to use the most advanced simulation tools with a strong understanding of the energy sector that we work in, and that is our unique selling point. We have the ability to do what is called 'first-principles engineering.' This effectively means that you can take any engineering problem and just apply the laws of physics to it. As a result we can really tackle novel engineering problems that involve materials, fluid systems, structures or mechanical components. We are not restricted to challenges that we have overcome before, so one of our straplines is that our typical project is one that we have never done before," says Ivar.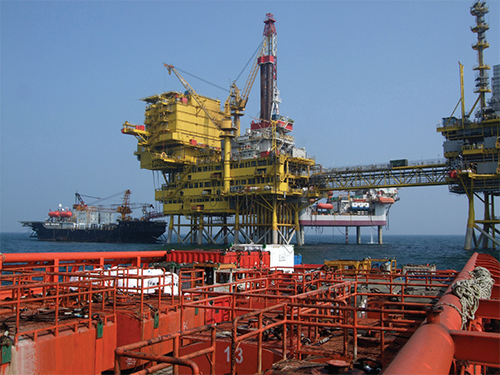 Customer relations are of the highest priority to Prospect with the company priding itself on its close working relationships. It is this closeness that helps it produce tailor-made solutions for clients across the industry.
"We have customers from the whole value chain in energy. From oil and gas majors such as BP and Shell through to the companies that supply them such as Cameron, Amec and other big topside and subsea suppliers. Other specialist engineering consultancies may use us to support them on particular issues where they may have a technical need," explains Ivar.
With a commitment to sustainable and socially responsible business, environmental issues are a primary concern for Prospect. Earlier in the year it attended the All-Energy 2010 exhibition in Aberdeen, which is Europe's largest renewable energy show.
Ivar describes how the development of renewable energy sources and how the subsequent challenges fit in to the company's strengths: "We have been involved in renewables from the outset, but I think that our recent growth in the renewable energy market is an interesting development for us. Our background in fluid mechanics, plus our mechanical and structural engineering puts us in a rather unique position to develop tidal devices and wind and wave power devices. The challenges faced by our clients in managing the investment risks in developing these systems is where our added value really comes into play. We can manage a lot of that risk by doing things computational, which we call virtual prototyping. A virtual prototype is a model that we have built on a computer and it allows us to understand the performance before it is built in real life."
He goes on to comment on other developments: "We have a number of exciting projects on the go at the moment. Just recently we've had success with the Atlantis Resources Corporation (ARC) AK-1000 tidal turbine device, which was placed on a boat in Invergordon to be shipped to the EMEC site in Orkney. That is a live story for us right now and we carried out the engineering behind the device as well as its gravity substructure."
Looking to the future Ivar is positive about securing new markets: "I think there is a lot of potential for us to grow in the market at the moment. We have very strong indicators that business in Brazil, Indonesia and Australia is looking very buoyant for us, so we have been conducting various sales efforts in those areas and have enquiries coming in from all of them."
It seems Prospect is confident that with the backing of a large corporation there are plenty of opportunities for continued expansion. Ivar concludes: "I would like to see over the coming year or two for us to use the value of having a powerful big brother proprietor to expand our services into all of the areas in the world where Hallin and Superior are active, and to give us more access to new markets and new challenges."
Prospect
Services: Consultancy and engineering solutions