Prosper Distribution Limited
A growing force
Established in 2006 as a joint venture between the Prosper Group and the Midsteel Group, Prosper Distribution is a leading UK supplier of special fasteners and studbolts to the oil and gas industry.
Gradual expansion over the years has led to the company becoming a globally renowned manufacturer, responsible for using some of the most modern thread bolt and CNC machining technology. Today, it employs over 120 people in Kingswinford, in the West Midlands, and in Aberdeen – the Scottish base for its North Sea subsea activities.
In March 2010, Beck Industries, Europe's leading manufacturer of special bolts for the power generation, oil and nuclear industries, acquired Prosper Distribution. This fourth generation family-owned group operates from eight sites across France, Germany, Belgium, China and now the UK. Being a part of Beck Industries will therefore not only consolidate Prosper's position in the marketplace, but also enhance its ability to serve international contracts.
Martin Boulter, managing director of Prosper Distribution, elaborates upon what the merger means for his company: "These are exciting times for Prosper and when the chance came to be a part of such a successful and world renowned company as Beck Industries it was an easy decision to make. Our workforce is extremely proud to be part of the Beck Industries group, and is arranging visits to the Beck head office in Armentières, France."
These come off the back of previous site visits organised between the two companies, in which a number of Prosper Distribution employees were given an extensive tour of the Beck Industries headquarters. This gave the staff the opportunity to improve the relations and communication with their French counterparts, enhancing each employee's sense of belonging within the group as a whole.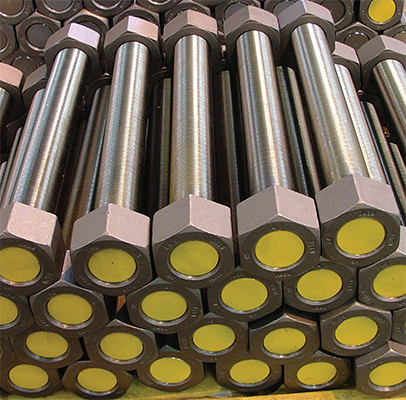 Becoming part of Beck Industries has also given Prosper Distribution access to significantly larger stock levels and investment plans are already in place for new machinery at the UK headquarters in Kingswinford. At least ten new vacancies have already been created in the Midlands as a result of the acquisition.
The initial merger between Midsteel and Prosper was a marriage of two companies with a keen regard for the integrity of the product and the recent acquisition by Beck has helped enhance further the Prosper Group's name and reputation for reliability in the industry. Martin reveals: "We have always been regarded as a consistent and dependable partner within our sector. This is especially important with the globalisation of our industry and the advent of the internet, which has led to some unusual routes to market."
Never compromising on quality is a very important aspect to the Prosper Group philosophy, and as Martin concludes: "Prosper's approach has always been to put quality first, service second and price third, as we believe that price generally takes care of itself as long as we look after the first two elements. Profit should really be looked at as a by-product of delivering quality and service, and this is the benchmark by which we are all measured – alongside our profitability, of course. The maintenance of these standards is what allows us to invest in the future of the business. Our clients are increasingly demanding that material is sourced from Europe and conforms to PED. This entente cordiale gives Prosper a huge advantage in the market place with sight and access to an enormous amount of European stock."
Prosper Distribution Limited
Services: High integrity bolting manufacturer