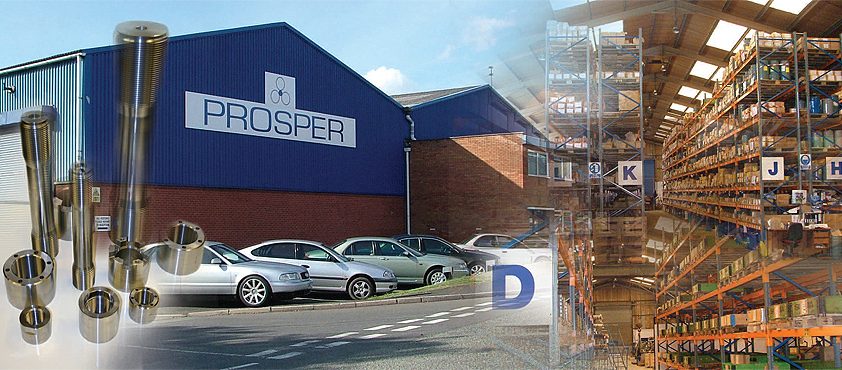 Prosperous future envisaged
Prosper Distribution Ltd is a leading international supplier of stud bolts and special fasteners throughout the oil and gas industry
Already a market leader in the UK sector, the business is looking to promote the Prosper brand more extensively throughout the world, and significantly increasing its market share in Europe. The company commenced operations, out of its Midlands base in September 2006 as the result of a merger between Prosper Engineering and Midsteel.
Managing director, Martin Boulter elaborates on the establishment of the new business: "Prosper Engineering, based in Scotland, is the leading UK manufacturer of stud bolts. Established in the late 1960s Prosper has acquired a reputation for quality of product and service and is widely regarded throughout the industries it serves."
Prosper has co-operated with Midsteel for a number of years, and shares many similar aims. Martin elaborates: "With many companies offering stud bolts and fasteners in a mature market it was
apparent that there was a need for rationalisation. Over the years Prosper and Midsteel have developed a close working relationship and both companies recognise the need for consolidation in the market in order to remain competitive, Prosper Distribution Ltd was thus created.
"As part of the merger PDL acquired the manufacturing, inspection and testing facility established in China by Prosper Engineering," he says. "In order to maintain our very high quality standards we set up our own manufacturing facility. It is something that truly sets us apart from the majority of our competitors, many of whom purchase from China, but to date none have their own manufacturing and test facility."
Martin believes that the Chinese facility is crucial to the company's future development: "One of the key challenges faced will be to ensure the integration of standard Chinese products with the existing UK specialist manufactured items. This will allow us to increase our global presence with low cost, high quality products guaranteed by the Prosper brand. PDL already provides many leading clients in the UK market with stud bolts and special fasteners mainly in the oil and gas, and power generation industries, and we are looking to extend our services to their worldwide facilities.
"Customer service is extremely important to us," he continues. "We believe in partnering our customers for the long term. These customers have been major partners for many years and our service includes, where needed, provision of Prosper staff entirely dedicated to one client. Additionally we have agreements in place for consignment stock."
Martin is confident that PDL can remain successful in the future: "Many of the large exploration companies are predicting significant growth over the next five years. We are confident that we can be a leading global supplier in the sustained growth that is anticipated between 2007 an 2011 in offshore production and development."
Prosper Distribution Ltd
www.midsteelpipeline.co.uk