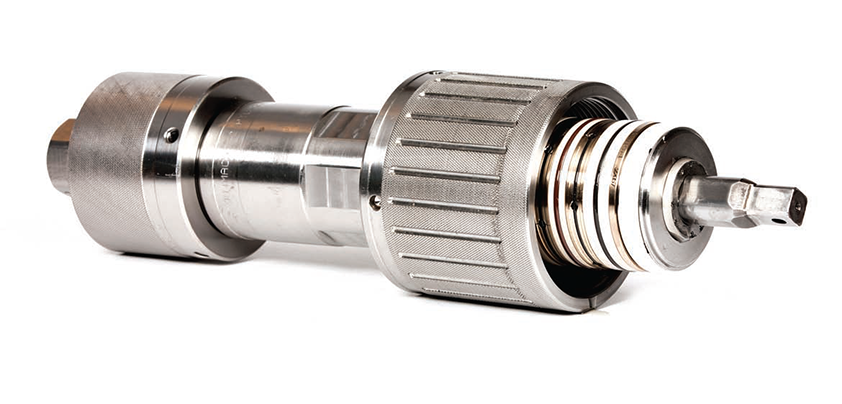 Complete package
Established in Norway in 2002, Petroleum Technology Company (PTC) has grown through the development of innovative well completion equipment, which gives greater reliability, integrity and productivity to its customers.
Almost all of the company's equipment has been conceived in response to requirements from clients to address the shortcomings in the equipment they were already using. These innovations have then been commercialised for the wider market.
"Our equipment can mainly be divided into two camps – safety improvement products and production enhancing systems," highlights SVP technology/interim CEO, Erling Kleppa. "There is also often a lot of overlap between these two aspects as an increase in safety can also result in greater uptime and therefore more productivity.
"Our greatest strengths are our ability to understand the customer's needs and our innovation record," he continues. "We bring the two of these together to create a solution that fully addresses the challenges being faced in the market. Each product is fully designed in-house, patented and protected, and analysed and tested through our own global facilities."
PTC primarily offers high integrity equipment from downhole products such as gas lift (GL) and chemical injection (CL) to wellhead systems including wellhead annulus safety valves, intervention tools and sensors. In particular the market for artificial lift is increasing as basins mature. As such, high to medium rate wells are focusing on gas lift equipment, and there is a trend towards pre-installing such systems in new well developments.
Approximately 30 per cent of global oil production is on gas lift, and there is a move towards this type of equipment for the more challenging reservoirs and deeper water where the accelerated recovery and higher production rates offered are of benefit. PTC continues to stretch this technology further through its game-changing development to allow for high gas injection pressures and volumes, and to counteract high intervention costs. These products are tested and qualified with major, national and independent oil companies throughout the world, with many employed on current field developments.
PTC first entered into the gas lift market in 2005 on the invitation of Statoil to participate in a test of challenging conditions. With this programme having already defeated several of the big names on the market, PTC worked intensively for two months to model gas flow dynamics through the valve to prevent seal area erosion impacts. Having succeeded in this task, the SafeLift GLV has since been a part of PTC's portfolio where it addresses the most commonly observed failure modes and provides better economics.
As well as offering a complete spectrum of gas lift products for all manner of downhole applications, PTC has also developed a line in wellhead integrity assurance solutions. This is in recognition of the fact that when a well changes over to gas lift, it becomes much more dangerous, so the use of safety valves and sensors helps to ensure ongoing well integrity.
Completing the company's main areas of operation is its chemical injection solutions, which are derivatives of the gas lift well and wellhead offerings for chemical dosing applications. Other developments are the hydraulic jet pump system, water injection valves, completion and circulation products, and other engineered tools.
PTC is now entering the next phase of its development having seen its majority stake acquired by Herkules, a leading Norwegian private equity firm, earlier in the year. Describing what this brings to the business Erling says: "The acquisition gives us the strategic capability to grow on a broader scale internationally, and to further development contracts for equipment that we currently have in-house. Being a relatively small company that has developed over time, we are also gaining in terms of a more professional organisation.
"Since the acquisition, Herkules have been working closely with us offering guidance and assistance in growth. We already have room to grow significantly within our existing limits in terms of facilities, but this gives us a foundation on which to build the organisation and meet the expectations of the market," he continues.
As a dominant player in the North Sea market in particular, PTC's strategy is split between maximising opportunities with its existing customers, and growing internationally in upcoming areas such as the Middle East, West Africa, and Brazil. "We see that there is a very large market for the type of equipment that we offer so our aim is to build on that," outlines Erling.
"Where we are working with a customer in one area of the world we hope to build on that relationship to support them in their other activities, as well as finding new ones along the way. Right now we have a couple of new innovations that are undergoing prototyping and testing that we are very excited about and believe will have a very strong future, so we have high hopes for when we start rolling those out," he concludes.
PTC AS
Services: Well completion equipment