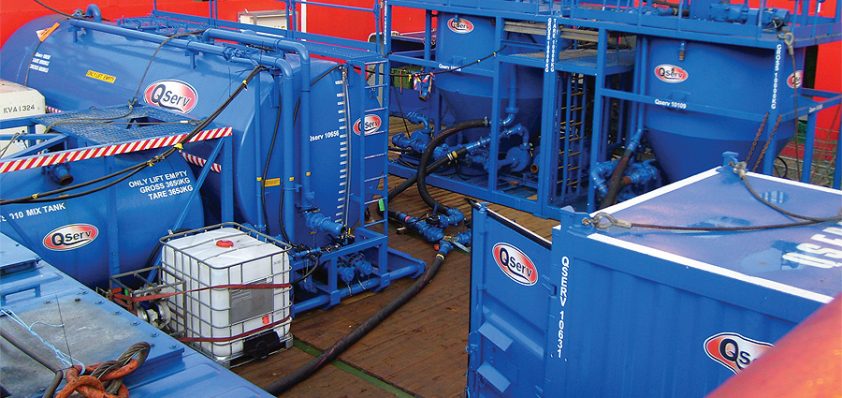 A fresh approach
Qserv was founded in November 2001 as a result of market demands for a new and innovative service company capable of delivering a 'quality service' to the oil and gas industry.
Qserv has developed a brilliant track record in well and pipeline services in the UK and overseas. Although the company may still be considered young, it brings a fresh approach with a vast amount of experience and knowledge to its customers.
Qserv believes its clients' requirements are for a specialist independent service provider that will listen, concentrate and focus on their needs whilst performing accordingly. The company appreciates that operations can be subject to change, however, it is the duty of Qserv to mitigate its clients' risk and exposure wherever possible. Qserv delivers the highest quality service through the provision of top quality personnel and state-of-the-art equipment.
Qserv's product and service range includes coiled tubing, pumping, wireline services, subsea well intervention, engineering and pipeline services. Ciaran Dreelan, well services director at Qserv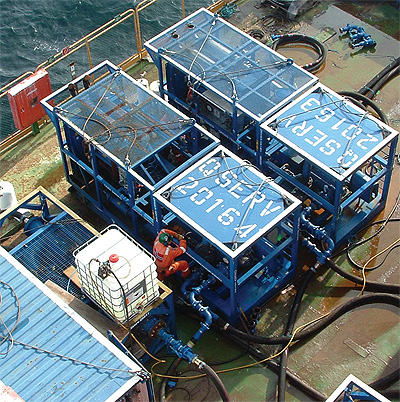 comments: "Well services cover about 90 per cent of our business with the remaining ten per cent being pipeline services. We operate mainly in the North Sea, which is our home market and the area we know best. Our international work currently represents about ten per cent of our overall business and we now have firm plans in place to grow this substantially to match the extensive growth we have seen locally in the North Sea.
"Our complete focus on providing a quality service, which also takes into account safety and efficiency, sets us apart from our competitors, In addition, our innovative approach and ability to react quickly to our customers' needs is another of our key strengths."
He continues: "We are very good at utilising our existing product range so it can be used for many different applications. A good example of this was when the Prestige tanker sank off the coast of Spain. Repsol, the private Spanish oil company who was responsible for the clean-up of the spillage, were having extreme difficulties trying to identify how much oil and water was in the tank compartments on the vessel.
"We were able to utilise the same process as we use to identify oil content in a well. Using wireline we ran this system from a vessel in 4000 metres of open water down to the tanker on the seabed and utilising an ROV to navigate our tooling around the tanker hull we were able to see exactly what the oil and water content was in each compartment. This process was totally unique – it utilised existing techniques and technologies but applied them in a completely different manner."
One of the most important issues Qserv is health and safety, as Ciaran explains: "If a company has a poor H&S performance within the offshore industry, not many clients will be willing to work with them. In addition, if you are viewed as undertaking non-safe operations then employees will also be reluctant to work for the company. H&S is a major focus for us and as a result we have had zero lost time incidents since we formed in November 2001. The hard work now is making sure we can maintain these standards."
In addition to this, Qserv has recently been awarded its third consecutive International Safety Award from the British Safety Council. The company was commended for its dedication to health and safety at all levels throughout the organisation, its excellent safety records, and for implementing controlled safety policies and procedures.
This is the second safety award for the company in 2007, having won the Scottish Offshore Achievement Award for safety earlier in the year. As one of the industry's most coveted accolades, this award recognised Qserv's approach to practicality, common sense and the full commitment of the entire workforce.
Judges of the award noted the company's highly evolved and workable processes for all onshore and offshore operations, which concentrate on clear and concise understanding for the employee. This was a result of Qserv's culture based on communication, a comprehensive employee induction programme and focus towards team-work, observation and genuine and measurable deliverables that highlighted an exceptional safety record in the five year period since the company was founded. Qserv has doubled its business over the past 15 months, following the successful acquisitions and integrations of Weatherford's coiled tubing and pumping business and KCA Deutag's wireline business.
At the end of 2006 Qserv bought the wireline and well-service division of KCA Deutag, which is now amalgamated into the organisation. This acquisition brings together excellent equipment and people with a good work ethic and safety culture. Qserv is growing rapidly through its investment and continued client support, and is further complimented by this acquisition, which provides additional capacity and opportunities to clients and employees.
In July 2006, Qserv also acquired the Weatherford Group's coil tubing business. This acquisition strengthened Qserv's position as one of the leading well and pipeline service companies and significantly accelerates the company's international expansion strategy. Qserv has acquired all of the Weatherford divisions operations including all coil tubing, flowline and nitrogen related assets, contracts and ongoing business in the North Sea and Europe and also ongoing work in the Ivory Coast, Equatorial Guinea, Mauritania and Yemen.
Ciaran explains: "For both of these acquisitions it was the opportunities we acquired rather than just the businesses. The focus for us was to see what we can do with the businesses going forward, not just take over what they were already doing. Looking at the Weatherford business – this has given us access to many other countries, which has instantly strengthened our position in the market. This acquisition has already been a great success as we have developed and grown the company, and in terms of financial performance we have far exceeded our expectations."
Following Qserv's record year of business growth and expansion, the company has recently opened the doors to its new headquarters and workshops in Portlethen, Aberdeenshire. The purpose-built complex boasts a modern office building on three floors, with capacity to create a collaborative working space for its growing number of employees. The design of the office centres around the impressive, glass fronted, oval shaped boardroom at the heart of the building and a bright and spacious reception area. The complex also includes workshops, stores, yards and state-of-the-art pressure testing facilities.
Ciaran comments: "This is a great working environment for the workforce and it provides us with a foundation to grow and expand. It also has the resources to develop the business even further."
Qserv has invested more than £10 million into the new office campus and has further planning approval to add an additional workshop and warehouse in the next 12 months. The headquarters will house the company's growing team of engineers, technicians, maintenance and support staff to develop the latest coiled tubing, fluid and nitrogen pumping, wireline and pipeline services technology and equipment.
The launch of the new headquarters in Portlethen sends a clear message of Qserv's strategic intent to invest in the future of the north-east economy and its skilled workforce. The company's new premises and the expansion of the business, both locally and internationally, is seen as very positive for both its current employees and those looking to join the team.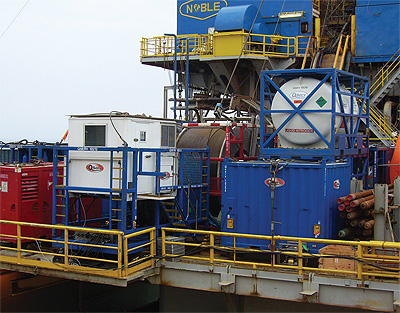 This development marks a major milestone for Qserv and now the company wants its staff and clients to feel as confident as it does about the future growth of the business and its longterm investment in the industry.
Success is Qserv's greatest motivator and the company is constantly striving to make further advances to achieve its goals and recognise that its people are its greatest asset. By ensuring that the workforce is fully competent to do their job the company can deliver a safe, efficient and quality service.
As a result of this, Qserv has attained Investors in People status, which is a national standard providing a flexible framework to help organisations improve profitability and performance through the development of all employees to meet their business objectives. This brings many benefits including, improved communication methods, a higher skilled and flexible workforce and maximum effectiveness of the training budget.
By having the best people to perform the job, Qserv is ahead of the competition in the delivery of a first-class service. The company can clearly and definitively demonstrate its superiority over the competition and therefore be the best choice in selecting a service provider.
Ciaran, who started in the industry in 1991, has progressed through a number of positions including offshore operations, engineering and management roles and is one of the founding directors of Qserv. In June 2007, Ciaran's achievements were recognised as he achieved the Business Services category for the Ernst and Young Scotland Entrepreneur of the Year Award 2007.
He comments: "I'm delighted to receive this accolade and would like to thank our exceptional team at Qserv for their dedication and commitment, which has been instrumental in getting the company where it is today. This award not only recognises the efforts of all Qserv staff, but it reasserts our position as a quality business. Our vision was very clear when we began and holds true now – to be a company where quality and service are core to all we do and all we aim to achieve. I may have received the award but for me it has recognised the hard work of the whole workforce not just one individual." Looking to the future, Qserv intends to remain committed to the North Sea and the north-east economy as it continues international expansion following a surge in revenue since it was established in 2001. The company's turnover is expected to exceed £45 million this year and it has recently launched a major recruitment drive to try and attract more staff over the next two years.
Ciaran concludes: "The North Sea offshore market is extremely buoyant at the moment – I have never experienced it as active as it is now. However, escalating costs are a major concern for everybody. In order to overcome this, we have to keep control of the company and continue to deliver outstanding quality. We are also constantly looking at how we can deliver better value for money for our customers. There are huge opportunities to grow Qserv in this industry right now and we plan to make the most of these. Our business has doubled over the past 18 months and I can see it doubling again in the next 18."
Qserv
Products/Services: Well and pipeline services