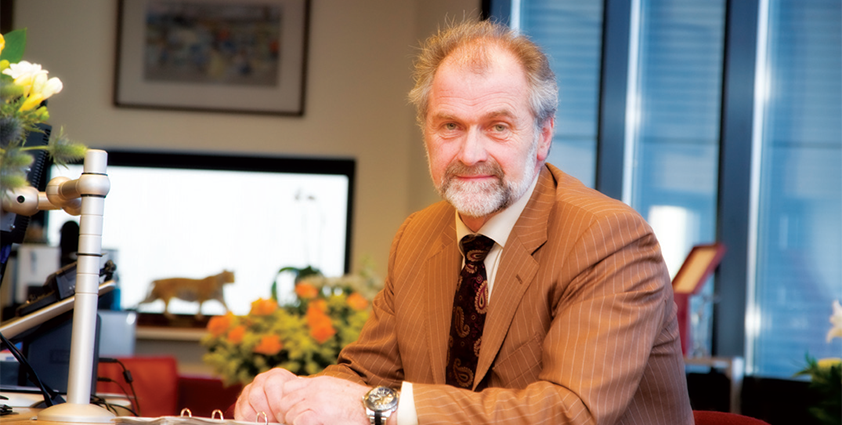 Quercus Technical Services
Safety first
Quercus Technical Services (QTS) started life over 20 years ago as a firm carrying out inspections of electrical installations for offshore drilling companies.
This comprises one of the major services, the others being training and consultancy. In 2006 it introduced Texemus, an innovative web-based application, designed to manage any technical asset and cover every aspect of the installation in a integrated manner. Due to its success Texemus is now transforming from a software solution to an independant company, renaming its first application to ixPlanta. The added advantage that both companies can gain from each other'sexpertise results in a lucrative synergy. Both based in the Netherlands, QTS has a wide range of international companies from many different industries making use of both its inspection services and training facilities.
Paul Koop, president and founder of both QTS and Texemus, discusses this software lot of paperwork and time is involved with these operations when building offshore production platforms, for example."
He adds: "It is web-based, therefore updates are processed immediately and you can access it from anywhere. You can follow a complete construction and installation whether you are in Egypt, China or Singapore. The installation is the focal point and every aspect of the lifecycle is covered; all data needs only to be entered into the system once and in one place."
This software has been in use by a client of QTS and Texemus for the last five years, which in November of this year is planning a public launch of the program, and already has a number of potential clients. The company's outlook expects end users for this system to increase by 100 per cent per annum for the next five years, with potentially greater growth in the following years.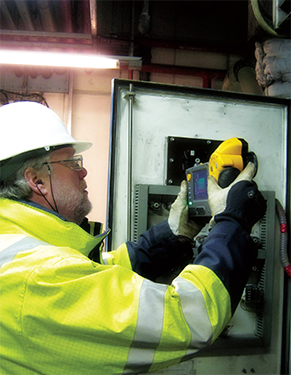 Despite the exciting prospects it presents the two companies, QTS remains firmly committed to its training and services. With two of the largest high voltage/low voltage training facilities in Europe, and a unique, one of a kind mobile vocational training centre, the company is ideally equipped to train employees up to a high standard. The company runs approximately 30 different courses and has a new operator mechanic course beginning next year. The certifications issued upon successful completion of a Quercus training course are recognised by many industrial bodies and companies.
Whilst safety is at the core of the company's programmes, Paul believes that it is an outcome rather than a starting point. He explains: "We teach people how they can work safely with their installations, and moreover the competence of an employee is very important to us. When you have a really competent person who knowsand understands what he is doing, he will work safely and with quality. I believe, therefore, that safety and quality are products of competence."
In addition to its training facilities, the company has also begun promoting e-learning, allowing people to train without needing to travel to the Netherlands. This e-learning is a nice example of the co-operation between QTS and Texemus, as Texemus provides several clients of QTS with e-learning services. This course concerns mechanical ATEX, which concentrates on explosion safety concerning mechanical operations, and has been created in co-operation with other companies.
The cornerstone of QTS' operations, however, remains its inspection services. Here the company has worked with major names throughout multiple industries; clients from the oil and gas industries include BP, Chevron, Esso, Gaz de France, Shell, TAQA and Wintershall (a subsidiary of German chemical company BASF). After carrying out an inspection, it delivers a report that evaluates the client according to strict guidelines and regulations; should a client desire it, QTS is then able to offer its other services.
This is where QTS shines through, and why the company's inspection services remain important. Through its experience of servicing other companies, it has become intensely familiar with what weaknesses and problems most often present themselves. By learning where critical issues lay for companies and their equipment, QTS can then design its training courses to address the aspects which are most lacking within an industry, or even in a specific company, for which tailor-made solutions can be offered. By remaining involved with the groundwork of safety inspection, it remains at the cutting edge of developing solutions.
Paul believes that this type of innovation, combined with flexibility, is one of the company's most important qualities: "I think that at least 50 per cent of our turnover is devoted to development. There is a lot of experience of the whole lifecycle in the company, and we do everything in-house, between QTS and Texemus.
Programming, for instance, is handled by Texemus: I sit down with the technical staff for five or six hours a week to exchange information, then based on their information and my experience we build an appropriate system. By doing it ourselves we remain on top of current industry developments."
A bright future for QTS looks certain. Its established reputation for high quality inspections and training throughout the energy, transport and construction sectors will assure its continuing success, and even though it is yet to be launched, Texemus' management software system shows the potential for significant growth. Paul concludes on this high note: "The market is difficult at the moment and the only way to survive is by adding value and by being smarter than your competitors. QTS is still growing at around 15 to 20 per cent every year, and Texemus' management software system shows promise. I believe that every major company needs a system like this and we will be able to deliver just that."
Quercus Technical Services
Services: Safety inspection and training and software solutions