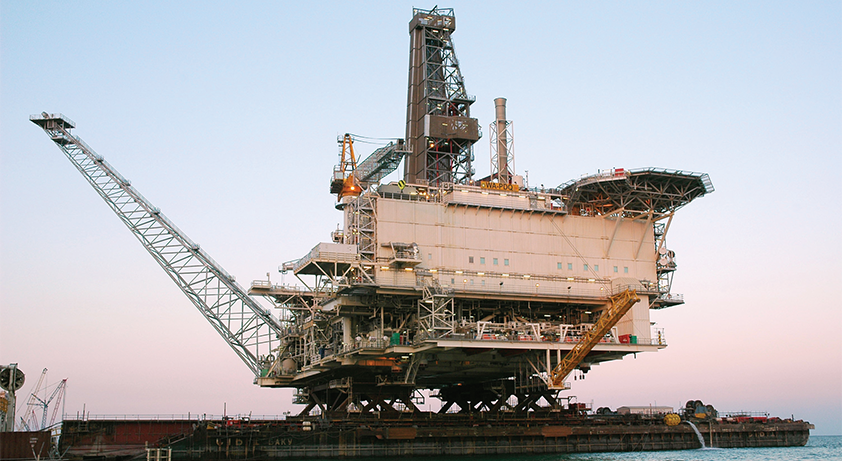 R & M Electrical Group Limited
Brave new world
Company chairman Brian Robinson established R & M Electrical Group in 1987.
Based in Southampton the company targeted sales in the OGP (Oil, Gas and Petrochemical), industrial and marine sectors with the emphasis on trying to differentiate R & M from the many other electrical distributors operating in the region. This early success was achieved through forging strong relationships with specialist manufacturers and practically all of the early distributorship deals that were signed with some of Europe's largest manufacturers still stand today.
Today the company has an impressive global presence and part of this achievement can be traced back to 1996 when Richard Sherin and Andrew Chandler came onboard to set up R & M's Export and Project division. Utilising contacts overseas and within the Caspian Region the international side of the business has now grown to the point where it has a global projects division along with distribution facilities in Azerbaijan, Kazakhstan and Dubai. R & M also has strong JV agreements with partner companies in Houston, Texas and Australia and is proud to boast a track record of successfully exporting to over 70 countries worldwide.
"We have a number of long standing relationships with major operators. We have worked extensively with ExxonMobil, Chevron Texaco and BP as well as many other national oil companies around the world," explains Richard: "In the UK much of the business we do is in maintenance, repairs and operations (MRO) contracts, for example we work with ExxonMobil at its Fawley refinery and with Chevron Texaco at its Pembroke refinery. From a commercial point of view, the oil and gas market certainly is a key area of our business."
One of the unique selling points of the company is the way it has divided up its resources to create several different divisions, each specialising in different market sectors such as cables, fixings and supports and assembly: "These stand-alone divisions, run by industry specialists in their chosen area, are one of the factors that set us apart from our competitors," Andrew highlights. "For instance when we are looking at undertaking a large oil and gas deliveries'project we involve our cable operatives alongside our assembly and project divisions. So we can have in-house control over things that other companies would need to outsource. We are not as reliant on third party companies and are able to utilise specialist resources within our own organisation to support our business needs."
Another stand-alone, sub-section of the company is R & M's Project division. A fully encompassing business group, its focus is on working purely with oil, gas and petrochemical companies and their associated contractors on turnkey projects. Covering every area of project and supply chain management, the division provides services to support bidding, engineering, product specification, expediting, logistics, packing and supplies detailed documentation packages such as maintenance and operational manuals. "Aside from working with the end client, we are also very well established with the various nominated engineering, procurement and contracting companies, and our knowledge of how these contractors operate really makes us stand out," Andrew points out.
"R & M's assembly division has provided considerable added value for us," enthuses Richard, "we have made a considerable inventory investment and can react a lot faster than manufacturers can. We are able to turn requirements around in days rather than weeks, which gives us a massive advantage in a market that demands 'just in time deliveries'. A good example would be the work we are doing for a large project in Azerbaijan. One of the requirements of the contract is the guarantee that we can provide bespoke drilled and populated Ex junction boxes and control stations that the client needs quickly. Being able to meet this demand through our assembly division was a big factor in winning the contract ahead of others."
R & M Electrical is an approved distributor for some of Europe's and the world's largest specialist flameproof and hazardous area manufacturing companies. Andrew explains; "Over the years we have worked really hard to support our key suppliers and help to specify and promote their products to our customer base. We view the partnering agreements that we share with our key manufacturers to be of equal importance to those that we enjoy with our clients."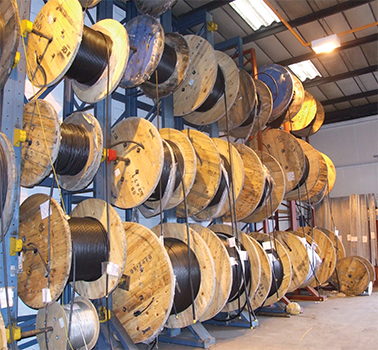 As with nearly every project the company takes on, it has managed to utilise the industry skills and knowledge of its in-house divisions to enhance the quality of its services: "We are working very closely with engineering companies with regards to safety, including fire resistance/flame retardant applications, for example on cables. There is such an emphasis on safety today and we are working hand-in-hand with our manufacturers and our clients engineering departments to meet the changing demands of the industry," Richard says while mentioning the importance of the cable division to R & M Electrical: "It is a massive area of our business and makes up some 50 per cent of our turnover so we very much deem ourselves to be specialists in supplying cable for any oil and gas installation for both offshore and onshore applications."
High performance and efficiency are absolute musts for a company working on a global scale like R & M Electrical: "We are perpetually reviewing and analysing our performance in a number of key areas. We utilise key performance indicators to benchmark our performance and that of our sub suppliers. The major areas of importance to R & M include on time supply of materials, accuracy of our deliveries and the quality of the goods and services that we deliver throughout the term of the project," Andrew is keen to emphasise: "We set the company up so that we are very easy to deal with and we always stress that we tailor our service to meet our customers requirement, rather than the other way around. Everything we do is based around offering a service that will have customers coming back to us again and again."
As the company moves further afield into new territories it faces the task of having to adapt its products to deal with harsher climates and tougher demands. No other project better depicts the ability of R & M Electrical to face down these challenges than a large LNG project on Barrow Island, 200 kilometers off the West Coast of Australia. R&M is supplying instrument and HV cable, electrical bulks, cable ladder and lighting to various Mod and Construction yards around the world. In total three LNG trains are currently being fabricated, and once complete these modules will be shipped and installed on Barrow Island. With restrictions on the number of construction workers that can be utilised on the island at any given time much of the work has to be completed on the mainland prior to being shipped and installed on the island. As Richard elaborates, this is a unique project as the island is subject to regular cyclones. "The wind speeds in the region are some of the highest in the world so everything we supply out there has to take this into account."
Andrew also sheds some light on the strict environmental conditions the company has to meet to be a part of this project: "Barrow Island is a Class A Nature Reserve and therefore everything you supply is under strict scrutiny. The project has thrown up some unique challenges, such as the requirement for Turtle Friendly Lighting and ensuring a limited amount of light spill. Accordingly, we have worked with manufacturers such as CCH and Hadar lighting over several years to produce shielded and filtered fluorescent and LED light fittings that meet both the environmental and safety standards."
Richard admits that several years ago he would never have dreamed the company would be involved in projects located as far afield as Australia: "It is a major achievement to be involved in such a massive global project and it highlights that we still have the specialist skills and the technology in the UK and Europe to have a big influence throughout the world."
With contacts all over the world it comes as little surprise that Andrew foresees plenty of opportunities in the years to come: "Over the last couple of years we have been successful in non-historic locations such as Algeria, Tunisia, Peru and Chile. In terms of the UK market, we have had success supplying North Sea projects and new opportunities and markets are certain to present themselves at the back end of 2011. Our historical markets, such as the Caspian region will definitely remain busy, particularly in Azerbaijan and Kazakhstan where we remain the only specialist electrical distributor of our ilk. With the price of oil remaining high we expect the industry to remain buoyant over the next ten years"
Key to continuing along the path of success R & M Electrical is currently on is gaining the leverage that comes with working with global manufacturers. This gives us access to a network of manufacturing locations all over the world: "This allows us to satisfy our customer's requirements for local content. On nearly every project there is a need for local industry participation and a requirement for the project to procure a percentage of materials locally, and that is something we can do by working with global partners and manufacturers. Having joint venture partners around the world provides us with a presence that most companies sat in the UK or in Europe do not have," Andrew says.
"The world is becoming a much smaller place," Richard concludes: "With our global joint venture partners and manufacturers, the relationships we share with our clients and suppliers, our stand-alone businesses and the skills we possess, we will continue to grow using the business model we have developed here in the UK to hopefully venture into even more new markets."
R & M Electrical Group Limited
Products: Independent electrical distributor