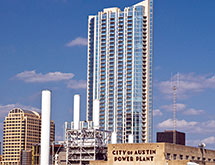 Rabalais Instrument & Electrical Constructors
Successful plant turnarounds are categorized by an increase in equipment reliability, reduction in the risk of unscheduled outages or catastrophic failures, continued production integrity and completion within budget and time constraints. Choosing a contractor whose experience and reputation ensure a multi-disciplined approach to managing the turnaround is critical to offset the negative financial impact of plant shutdown. Both loss of production revenue and the major cost of repair, revamp and testing of systems and instrumentation, along with recalibration of process controls, has a major impact on the bottom line without proper turnaround management. Since 40 percent of all disasters and failures occur during a plant shutdown, deploying a team that understands the necessity to execute complex preventative maintenance scopes safely in a short window of time, and has extensive disaster recovery experience, is key.
Rabalais Instrument & Electrical Constructors' project management team employs a multi-disciplined approach to plan, schedule and staff the turnaround, shutdown or outage, regardless of size. Working closely with plant management, Rabalais creates a scope of work that includes implementation plans far in advance of the actual turnaround or shutdown event. With several hundred electricians and instrumentation professionals on staff, deploying crews around the clock to execute the project safely and efficiently is of paramount importance to the company.
A leader in oil refining, petrochemical and power generation turnarounds throughout the nation, Rabalais is often found managing and implementing capital project tie-ins, preventative maintenance on catalytic cracking units, alkylation units and isomerization units, as well as catalyst upgrades to improve distillate yields. The company has offices in Corpus Christi, San Antonio, Houston, and Dallas, Texas. Its Corpus Christi office is just 60 miles from the Eagle Ford Shale, and regularly provides service in the Bakken Shale and the Permian Basin.
Extensive Planning
Turnaround management requires extensive planning of the execution phase. Safety, budget and schedule are the primary elements of a successful turnaround. Rabalais' attention to the details of project control and tracking are the hallmarks of its reputation as the electrical and instrumentation contractor of choice.
Generally, Rabalais recommends a turnaround be completed immediately prior to peak yearly production demands to ensure the plant is performing at optimal production efficiency during the most profitable time of the year. "Completing a turnaround during a slow period, with surplus reserves in storage facilities or tanks, can often positively impact our clients' budget and balance sheet," says Kevin Sharp, president of Rabalais I & E Constructors. "Increasing the overall productivity of the client's plant safely is our primary goal during a turnaround," he said.
"When considering the best time of the year for a turnaround, our clients need to determine whether they'd like to execute the turnaround at the beginning of their fiscal year and shape their remaining budget around it, or schedule it later in the year, when they've determined how much money is left in the budget for the turnaround," Sharp says. "In either case, we do extensive planning to adequately staff the event and bring the project in on time and on budget."
"Designing a thorough schedule, careful planning of the most minute details, clearly stated objectives, and extensive communication with plant management and our team, along with the procurement of supplies and parts to ensure all needs are met is the backbone of our turnaround project management philosophy," Vice President Sam Isaacs says.
As with any turnaround, deficiencies in equipment or systems are often found once the plant is in the throes of the event. Continual and timely communication between Rabalais and plant management allows management to assess impact on the budget and adjust the scope of work accordingly. Rabalais' strict scope management controls ensure all parties are informed and timely decisions made to add the repairs to the scope of work or to modify the existing scope to prioritize those critical repairs. "Every add-on to the schedule is processed with a defined procedure for evaluation and approval to make sure it is covered within the AFE [approved budget]," Sharp says. "Constantly changing schedules as equipment is disassembled and tested require careful management of resources and expense."
Full Service
Rabalais offers design/build services as well as turnaround support. The company currently is assisting TPCO America, a $1 billion steel pipe manufacturing plant that will produce 500,000 metric tons of 4- to 10-inch seamless steel pipe with its electrical and instrumentation construction project. The plant is the largest investment by a Chinese company in a U.S. manufacturing facility, and is located in Gregory, Texas. Rabalais is also honored to have been chosen as the electrical and instrumentation contractor for Austrian company Voestalpine Group, which is building its hot briquetted iron and direct reduced iron plant in San Patricio County, outside of Corpus Christi. Voestalpine will produce 2 million tons of iron products annually.
Rabalais' experience in disaster recovery makes the management of a planned turnaround seem like child's play to the company. Inspection, upgrade and revamp of units and systems, instrument calibration and electrical and controls preventative maintenance, disconnecting motors – these are tasks that are very manageable when you've managed the rebuild of entire plants that have had complete shutdowns due to natural disasters.
Diamond Shamrock in Three Rivers, Texas, knows the capabilities of the Rabalais team well. "The alkalization unit at the plant caught fire and we rebuilt that unit in three months with little to no drawings. We mobilized within 12 hours and ran 12-hour shifts, day and night, seven days a week," Sharp says.
Natural disasters have impacted the company's ability to manage complex projects in challenging conditions, as well. During Hurricane Ike, Invista's plant in Orange, Texas, was flooded with eight feet of water, tons of mud and debris, including drowned animals. "As soon as the water receded, Rabalais crews were in the plant," Isaacs says.
"The most memorable disaster recovery project has to be the fire at the Austin Holly Power Plant in Austin, Texas. The plant manager called me before the fire was even out." Sharp laughs. "I got in my truck and drove up there to work with the plant on the insurance consult, which was completed in three days. We had a budget and commenced work within a week."
Rabalais' ability to mobilize large crews quickly for new construction, turnarounds and disaster recovery make the company one of the nation's top electrical and instrumentation contractors. For 30 years, clients like Citgo Refining, Valero, Flint Hills, Dow Chemical and many other industrial leaders nationwide have come to rely upon the company's ability to service their needs in planned projects and in emergency situations. "Because we have several fully staffed offices in strategic locations throughout Texas and Louisiana, and our team of project managers has over 500 years of combined experience, there's very few electrical and instrumentation projects we haven't managed for our clients," Sharp says. "We continually invest in advanced training for our people, state-of-the-art equipment and our knowledge base of our client's facilities through regular communication and preventative maintenance. This commitment enables Rabalais to assist our friends with timely turnarounds and increased productivity and profit."