Investing in Italian innovation
Situated on the north coast of Sicily, to the west of the Strait of Messina, Raffineria di Milazzo (RAM) covers an area spanning approximately 212 hectares. Originally called Mediterranea Raffineria Siciliana Petroli SpA, the refinery first entered into operation in October 1961 and continued to operate through to 1979. The plant was restarted in 1982, following the purchase of Mediterranea's shares by Agip Petroli (now Eni, the main Italian player in the energy market), and, by the end of 1996, a new comcompany configuration was in place, with the refinery becoming an equal joint venture between Eni and Kuwait Petroleum Italia.
Since the 1990s, the refinery has been the subject of a comprehensive development and technological adaptation plan, aimed at obtaining high yields of valuable products at the expense of heavy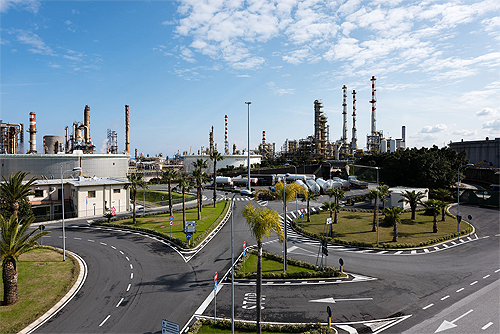 products such as fuel oil. As a result of these efforts, RAM is today one of the most complex refineries found anywhere in Europe, capable of receiving and processing a wide range of raw materials, and producing products including diesel, petrol, fuel for jets, LPG, propylene, sulphur and naphtha under the most stringent quality specifications.
"Thanks to a balanced processing capacity of over ten million tonnes per year, we are today one of the biggest refineries in Italy in terms of production capacity, and one of the country's leading plants in terms of constant monitoring, emission reduction and technological innovation," explains Refinery General Manager, Luca Amoruso. "Indeed, our mission is to produce high quality fuels with the best available technology, while observing the highest efficiency, safety and sustainability standards."
Expanding horizons
Innovation has been the company's key to success. "Over the years, we have always tried to stay ahead of the curve, and continuous improvement and innovation are key parts of our DNA," Mr. Amoruso continues. "Over €1 billion invested into RAM over the last 15 years is testament to this, while for us, innovation means never being satisfied or accepting of success or failure, it means having incentives in place to improve our business, and it means being willing and able to expand one's horizons into other fields. This attitude towards innovation and improvement has also contributed to the refinery's excellent safety records."
Turning back to the issue of investment, the figure that the General Manager refers to previously clearly shows the belief that RAM's two shareholders have in the business. It is a figure that has also allowed for the flourishing of what is a modern, efficient, reliable and highly converted facility. "As the refinery has become more and more complex, we have made important technological improvements, some of which include revamping existing, and introducing new production systems," Mr. Amoruso states. "It is fair to say, however, that not all of our investments are geared towards only improving our economic performance, but are also on improving our environment performance. Some of our recent investments to improve the quality of the refinery's atmospheric emissions include the addition of a third Sulphur Recovery Unit (SRU) and amine washing plants to reduce sulphur compounds emissions, a third Vapor Recovery Unit (VRU), to reduce fugitive emissions when loading ships, and the installation of a GARO unit to reduce the quantity of gas routed to the flare. We also have put in place two circular economy projects to enhance waste resources, as well a number of CO2 reduction projects."
As the General Manager goes on to detail, outside of the physical infrastructure of RAM, there is another element to the business which has proven to be just as invaluable in delivering growth and success. "From the outside, the refinery itself is probably most commonly associated with being a large industrial complex made up of a number of plants and other buildings. The reality though, is that the refinery has what I like to call a 'soul'. That soul is made up of the more than 600 colleagues who call RAM home," he enthuses. "It is they who put their hearts into the business – because they believe in what we do here – and provide it with its true strength! They are highly specialized people, who, over the years, have acquired a competence that is enviable. Above all, we try to make them feel part of a team, which thanks to everyone's effort helps to achieve great results. Everyone treats the refinery like one of their own, to be looked after and grown in the best possible way."
Community contributions
As many as three-quarters of the refinery's staff live in close proximity to the facility, with up to 97 per cent living within the local Province. As such, the refinery is very much seen as being an integral part of the community, and RAM does make every effort to contribute back towards it. "Culture, local promotion, quality entertainment: they all help foster community cohesion," Mr.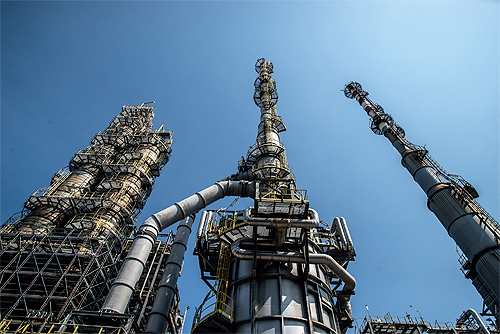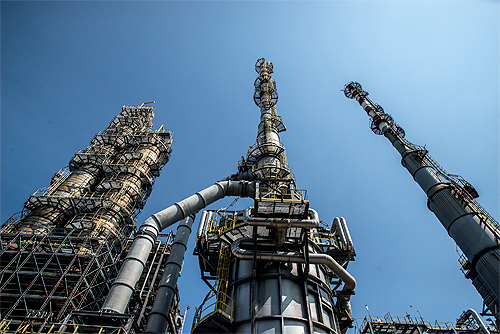 Amoruso adds. "That is why, every year, we support local administrations and other institutions in planning strategies and events aimed at local economic, social and cultural development, according to a sustainable logic. Among the different community-based activities we have undertaken include partnering with the Milazzo Red Cross, building playgrounds and other projects for local children, and letting schools and universities send pupils to the refinery as part of their education. Recently, we also purchasing ten intensive care beds for the local hospital designated as the Covid-19 center in the area."
Innovation and tradition
Speaking of the pandemic and the social, economic and health effects it has had on RAM to date in 2020, the unprecedented situation that Covid-19 has caused has forced it into reevaluating its short-term plans. Nevertheless, Mr. Amoruso and the rest of RAM's management are incredibly proud of what it and its people have been able to achieve this year. "In a matter of days, we revolutionized our approach to work and we did so very successfully. Our day staff were set up to work from home immediately, and we set about making the site safe for all shift workers to continue to carry out their roles with the same levels of professionalism and commitment. We immediately installed thermoscanners at the entrance to measure temperatures, we equipped our staff with masks and made disinfectant liquid available, even producing it in our laboratory in the early stages when it was not easily available. We have organized different entrances and exits to changing rooms, rearranged the service at the canteen, and we sanitize all of our workplaces several times a day. There have been difficult moments, and unfortunately there will certainly be more, but I am particularly proud of what has been achieved."
Moving forward, Mr. Amoruso is clear that a combination of innovation and flexibility is key to future growth, and that RAM needs to remain well versed in anticipating comchange, while also updating the products it produces in line with evolving energy policy guidelines. "In the long-term, we will continue to produce traditional fuels, but at the same time we are analyzing all of the opportunities that the energy transition and the circular economy can generate," he says. "We will continue to have a traditional production process, which will be accompanied by the production of alternative energies, perhaps exploiting the waste products of other processes and the production of biofuels. I believe that the refinery of the future will be the right mix of tradition and innovation. At the same time, we are improving the energy efficiency of our plants and our environmental performance."
In conclusion, Mr. Amoruso ends our conversation on this important note: "We are proud to be an important player in the international refining market; but we are even prouder, to have been, and still be, a driving force for the development of the area where we are and we feel we belong."
Raffineria di Milazzo
www.raffineriadimilazzo.it
Products: Petrol, diesel, kerosene, LPG, propylene, sulphur and naphtha