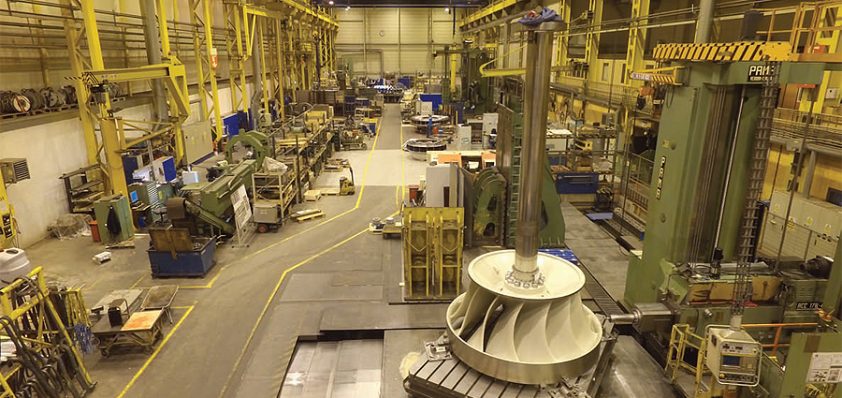 Reigning competitors
With roots dating back to 1853 with the inception of Kvaerner, the company began the first installments and provision of turbines in the 1890s. Acquired by General Electric in 1999, the company was sold to ARD during 2005 to 2007 and gained its name in 2007. Since then, the company has been focusing on the development of its own technology, as well as international expansion; this strategy saw the establishment of Rainpower China in 2008, Rainpower Sweden, Turkey and Peru in 2010 and Rainpower North America and Switzerland in 2011.
"The hydro market is like a circus, it moves around, so from 2008 until 2012 we saw a lot of projects in Latin America, Canada and Turkey," says Fredrik Ringnes, CEO of Rainpower Norway.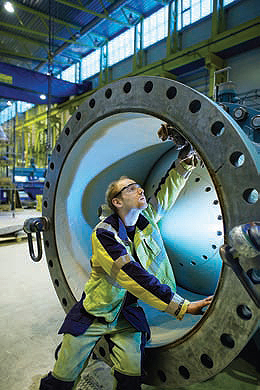 "After that, the market moved to South East Asia, Africa and of course the home market in Norway and Sweden. The key is to be where the projects are happening, however, the Norwegian market remains stable when it comes to upgrade projects, which is why we have maintained a good order intake in 2016, maintained revenues and also improved margins in 2016. We hope for the same in 2017."
Today the 100 per cent Norwegian-owned, Kjeller based company operates with 200 employees, boasting a revenue of 618 MNOK in 2015. Within its headquarters the company has a technological centre and works on medium and high head turbine projects; Rainpower also has a turbine laboratory in Trondheim, a fabrication and service facility in Sorumsand and control systems in Oslo. At the turbine laboratory the company offers commercial model testing, model design and manufacturing, geometry measurements and field measurements; this location is also used for both in-house and external R&D projects. The workshop in Sorumsand, meanwhile, is where installation, commissioning, production of Francis runners and injectors as well as the rehabilitation and upgrade of turbines, governors and valve controls are undertaken. Furthermore, it is here that services such as machining, weld repairs, heat treatment and surface treatment takes place, in addition to 24/7 emergency services.
Having gained a solid reputation as a hydro power specialist, Rainpower delivers a turnkey service, from runner replacements to complete water to wire electro-mechanical systems to those in the hydro power business. With a portfolio that covers new power plants, rehabilitation, upgrades and service as well as spare parts, Rainpower's main area of expertise lies in the production and development of turbines through Norwegian technology. In more detail, through innovative proprietary technology, the company can deliver high and medium head Francis turbines, Pelton turbines, reversible pump turbines, compact hydro solutions, technology developments, hydraulic design, mechanical design and engineering, complete system management, sales and project management and sourcing and supplier development.
"Although we are by no means a large company, we compete with the three major technology companies in Europe and are considered comparable to these major firms," highlights Fredrik. "What gives us a competitive edge is the fact we have the best available technology in the high head/medium head hydro turbine sector; we also have a great history behind us in the hydro market and are seeing growth in all areas of the world. To develop our own turbines we have a laboratory and use the best design tools in the market, such as element methods and computational fluid dynamics; for the latter we use Ansys on the Star software. On top of this, our locations across the globe compete every day to be the most efficient provider of turbines.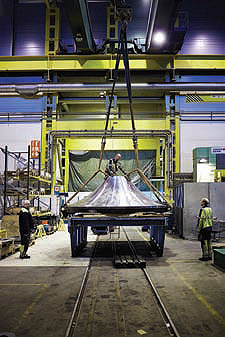 "For our other products we have an electronic platform for governing systems, CONNEXI, which is being delivered to the market now. Aside from developing turbines, we are also focusing on monitoring systems and the lifetime analysis of turbines in the high head area."
These strengths have ensured Rainpower remains in demand by its blue chip customer base. Recent projects include a contract with E-CO Energi AS, which has signed a contract with Rainpower for the rehabilitation and upgrade of two turbines in its Usta Power Plant, based in Hallingdalen, Norway. "This is a high head upgrade project for two E-CO Energi's machines. We will add new runners and new static parts, but the aim of the project is also to produce more power out of the same amount of water, which means we will not only be upgrading machinery but also boosting efficiency in the plant," explains Fredrik.
Additionally, the company recently signed a contract with OBOS Energi for the delivery of an electro-mechanical design for three new power plants, as Fredrik notes: "This is a project that is based in Norway for small hydro power plants; this is a strong example of the work we do for smaller turbines, however we are delivering a complete scope of supply solution."
With an enviable order book over the next few years, Rainpower will focus on deliveringhigh quality solutions to its customers while also focusing on continuing with a number of projects in its laboratory, as Fredrik concludes: "Some of these R&D projects are pure R&D while others are paid projects for our clients. Looking at the market in 2017 we see opportunities coming up in the Tibet region, which is important as it is very much aligned with our technology being high head and medium head. We also have upgrade projects coming up in our home market as well as projects in Latin America in Columbia and Boliva; these are our main targets over the next 12 months. Looking further ahead, there is great potential for the hydro market in Africa; there are lot of projects going on there, but you need to have a long-term perspective."
Rainpower
Services: Hydropower turbines, valves and governing systems for large and small hydro power plants, manufacturing, refurbishment and upgrade projects and spare parts for the hydro power sector