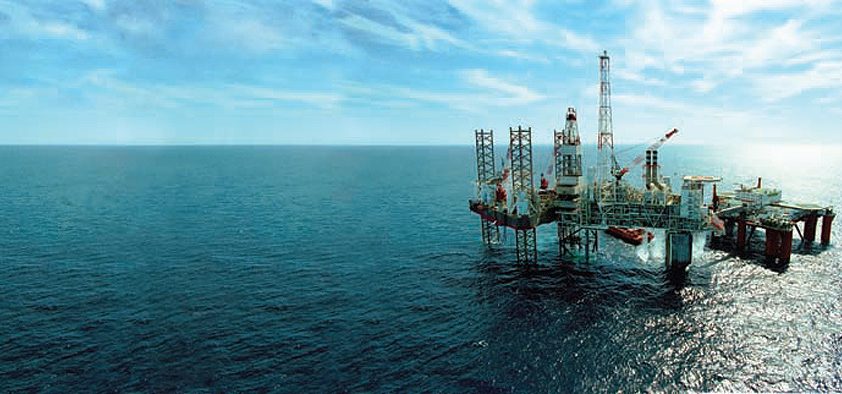 Ramboll Oil & Gas
Ramboll Oil & Gas is a leading provider of engineering consultancy services to the global oil and gas industry. The company, which is a business unit of leading engineering, design and consultancy company Ramboll, holds offices in many of the key locations in the oil and gas industry and has experienced significant growth in recent years.
European Oil and Gas Magazine recently spoke with managing director John Sorensen to find out more about the business.
Could you introduce Ramboll Oil & Gas as a business and explain a little more about its core operations and activities today?
Ramboll Oil & Gas was originally born out of the oil and gas industry in the Danish sector of the North Sea, but in subsequent years, as our expertise and skills grew, we steadily became more international, opening offices in countries such as Norway, Qatar, Abu Dhabi and India.
Today, besides more traditional engineering services we offer a range of unique or very specialised non-traditional skills. This means that our service package is considerable and includes 3D surveying, financial studies and planning, environmental services, geophysical and geotechnical solutions, pipeline design, advanced structural engineering and HSE management.
Ramboll Oil & Gas is very proud of its status as an independent engineering company, would you say this sets you apart from your competitors?
Yes, I believe this is a very important part of our overall offering. For example, it means that we are represented in a number of different areas and locations but are not tied to any specific construction or fabrication yard. Rather, our main focus is, and will always remain, to give our clients the very best and most tailored independent consultancy service that they will find. This independent nature is at the very heart of our business culture and I consider it a very important aspect in our clients choosing to work with us.
Being an independent consultancy your success must depend heavily on the employees?
Quite simply, we only have one asset, and that is our employees. We work very hard to really care for all of our workers, to develop them, to challenge them and to give them great working conditions. Considering the future of our business, I was therefore truly excited to know that more than 34,000 students at top academic institutions in Scandinavia ranked Ramboll as preferred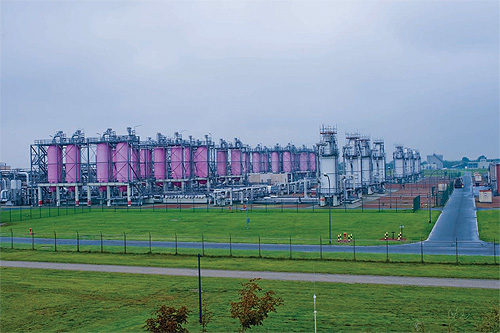 employer in the Nordics in 2011. Survey results like these mean the world to us.
How does being part of the Ramboll Group, one of the world's leading engineering organisations, benefit the business?
The Ramboll Group employs almost 10,000 specialists which represents a great resource base. It serves to give us an extended local presence in many of the key growth locations around the world and allows us to be able to respond very rapidly, and with great flexibility to the specific needs of a client or a project at whatever location.
Growth has been happening at a rapid pace at Ramboll Oil & Gas recently, can you tell us more?
I stepped up as managing director a little more than three years ago and in that time we have experienced growth of around 50 per cent, including opening the aforementioned offices in Abu Dhabi, Moscow and Stavanger, as well as building our existing locations and business sectors. Steadily growing and improving is a large part of our daily business, and we are introducing new developments all of the time. For example, in February this year we launched our new 'Projects Department' in order to focus more on the project management side of the business.
With a continued focus on expansion being at the very heart of the business, how would you like to see Ramboll Oil & Gas grow in the future?
There is little doubt that the demand for consultancy to the oil and gas industry will only continue to increase in the coming years, and currently I would say that the market is very attractive. Our future strategy says that by 2020 our business will have grown to the point where we operate 15 to 20 offices in ten to 15 countries worldwide. Of course, that will involve using our existing experience in managing oil and gas projects to move into new and developing areas such as the Gulf of Mexico, Brazil and West Africa. Our growth in recent years reflects our dedication to providing the best service to our clients, and I am confident that this will continue in the future.
Ramboll steps up Project Management
As John explained, Ramboll Oil & Gas has experienced considerable growth in recent years, with the business continually improving and developing its service offering to suit the expanding energy sector. Recently, as part of the company's development strategy, it launched its new Projects Department located at the headquarters in Esbjerg, Denmark, on the 1st February 2012.
Meeting clients' high expectations
"I am pleased to be given the opportunity to further develop Ramboll Oil & Gas' work within project management as it is a critical factor in every project. The increased focus that we are now able to place on project management an important step for Ramboll Oil & Gas in terms of delivering the best possible results for our clients," says newly appointed director, Soren Eg Hansen.
This is in response to the fact that in recent years the business has seen a considerable increase in large-scale projects, meaning that the new department will further sharpen, handle and carry out major multidiscipline projects in the future.
Soren explains: "Quite simply, Ramboll Oil & Gas is growing and becoming more of a global organisation undertaking larger and more complex projects, meaning that there is a greater need to have better control of this kind of work under one dedicated department. As the industry develops, the type of multidisciplinary projects that we are carrying out is becoming increasingly complex, and so the aim with the new department is to build on our already considerable skills and expertise in this area. "
Managing cultural differences as well
And Soren continues, "We could choose to remain working with our local clients and build up our business slowly that way, but Ramboll is a successful business with aspirations, which means that we have to look at the bigger market moving forward."
Of course, working with such a global reach means that there are challenges to consider in terms of developing the new department. "Naturally there are cultural differences, which present one of the biggest challenges. We operate in six countries so we have to be aware of the importance of achieving successful communication between these various offices and locations and ensuring that we continue to strive to improve our global project management capabilities."
Independent one-stop-shop engineering consultancy
"However, being part of a successful business such as Ramboll means that we are confident in the success of the new department," he continues, looking at some of the strengths of the new venture. "We aim to set ourselves apart from our competitors by providing a true one-stop-shop project solution. Instead of buying in or sourcing services from elsewhere, we always aim to have all of the various skills, disciplines and techniques that we need in-house, and the Project Department will be no different to this. Importantly, it signals to our clients that we are more focused on project management and can dedicate ourselves to achieving success in the field of larger projects."
Training young talents in the fine art of project management
"One area that I think will be particularly important will be training," he continues. "One task is to take our younger project managers and to prepare them for these large scale, multidiscipline projects within our academy. As John explained, we have a very high focus on training within the Ramboll Group. We have just launched a high performance project management system and we set various training programmes to ensure that our new recruits are trained to the high level that is expected of Ramboll.
"Despite the fact that the Project Department is a young entity, it is clearly geared for success, with it looking set to enhance the reputation that clients have come to expect from Ramboll for quality, engineering excellence and efficiency," Soren concludes.
Did you know that Ramboll Oil & Gas
forms part of the European leading engineering, design and consultancy company Ramboll with close to 10,000 specialists worldwide
employs 750 oil and gas specialists and expects strong growth and 4,000 employees by 2020
operates 9 offices in Denmark, Norway, Qatar, U.A.E., India and Russia
Ramboll Oil & Gas
Services: Independent engineering consultancy services