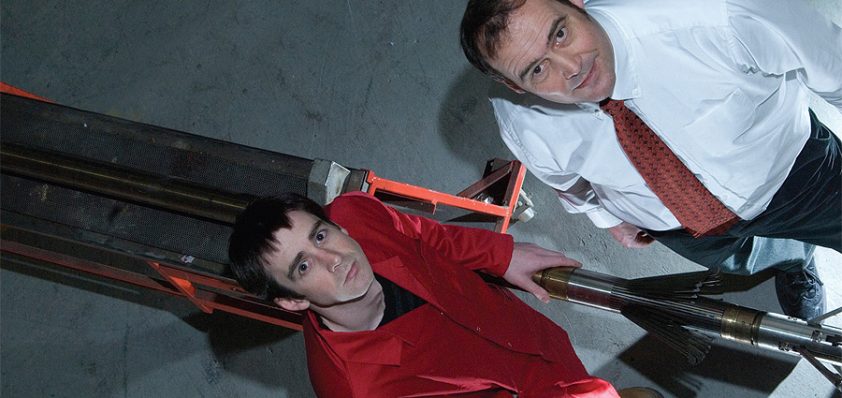 Unique in the field
READ ASA and its associated companies within the READ Group provides niche products and services to the global offshore industry.
It is proud of its history of innovation within engineering and data processing. READ's core expertise is in seismic and cased hole services (data acquisition and data processing), permanent downhole instrumentation and more recently in hydraulically expandable tubular systems (HETS). READ is a passionate technology developer in these areas, and provides drilling exploration, well construction and well intervention service support throughout reservoir life.
Jeannette Stewart, READ Well Services' business development manager for Europe and West Africa, outlines the history of the company: "READ ASA was formed in 1984 in Oslo, Norway, purely as a small seismic processing company. It was only in September 1990 that the UK offices were opened. Initially, we focused on vertical seismic profiling (VSP) – borehole seismic acquisition and processing for the oil and gas industry, with dedicated expertise in survey planning, right through execution, processing and product delivery.
"However, throughout the 1990s, we commenced and built up our expertise in cased hole services, building up a broad inventory of production logging and well inspection tools," she continues. "This allowed focus on delivery of first-class cased hole and production logging, measuring and defining well productivity and performance for our clients. In 2000, we started our project research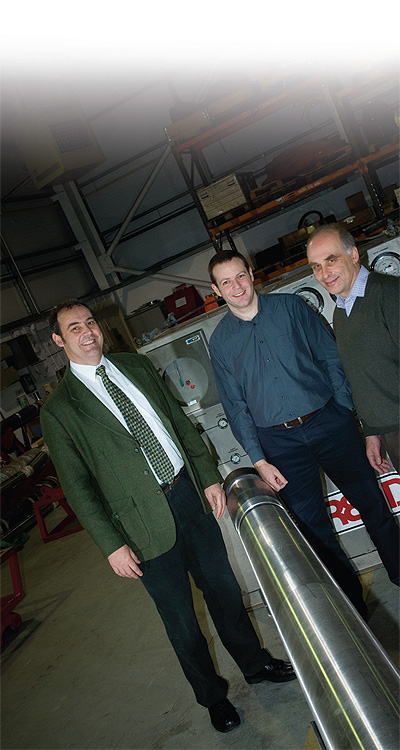 division in Aberdeen, which very quickly focused primarily on the development of hydraulically expandable tubular systems (HETS)."
The development of HETS technology makes READ Well Services a unique company within the field, as Jeannette explains: "The HETS range consists of four main products: internal casing patches (IP), external casing patches (EP), expandable liner hangers (LH), and zonal isolation barriers (ZIBs). The liner hanger was the first of the HETS products to complete successful commercial application at the beginning of 2007, with the liner hanger set at 5000ft as part of a Casing Directional Drilling string, thus converting the casing string to a liner with a completely gas-tight, 200-ton capacity drill down liner hanger. Following this, we achieved a world first when our 5000psi ISOqualified external casing patch was installed in a North Sea well in August, with another liner hanger installation solving a client's gas-seal problem in October where the combination of cement and conventional hanger failed. 2007 was really a great year for READ with the first commercial HETS project successes.
"Looking ahead, there are so many opportunities for the HETS technology to develop within the oil and gas market. So yes, it is hard work, but the openness of the industry to the benefits of HETS puts us in an advantageous position," Jeannette continues. "The numerous different applications for HETS, with the various deployment methods, mean that we will be very busy long into the future meeting market demands."
Jeannette elaborates on how new technological solutions are developed within READ: "The key for the company is the focus on providing the best quality products within niche market areas such as cased hole and seismic installations. As a medium-sized enterprise, we are very flexible and efficient in supplying customised solutions for clients. We can tailormake our products for a customer, meeting the exact needs of the offshore sector they are working in.
"Our strategy is to only invest in research and development projects if clients are ready to fund at least seventy-five per cent of the development," Jeannette states. "There are many advantages of working so closely with a customer in developing a solution – we know we are meeting the exact needs of the industry and the requirements of the client. Most of the development projects we complete are joint industry projects with various clients sponsoring the product development, all working towards the same goal. Their guidance and financial support is vital in the development of new technological solutions."
READ is a global company, and the Aberdeen office takes care of the Group's European and African operations. Paul Hazel, operations director, comments on the scope of the business: "In Aberdeen, we look after operations in the North Sea, and West Africa. We work in Angola as part of READ Well Services Ltd, and we have also set up a subsidiary in Nigeria. These operations are all managed from Aberdeen, along with the operation in Bergen that looks after the Norwegian North Sea. Our clients include all major operators and service companies with many Norwegian owned companies sponsoring our development projects."
However, like many companies, READ faces challenges in the future, as Paul recognises: "There is a challenging personnel shortage at the moment, so we have worked hard to optimise our management within this area – retaining our staff and investing in training processes. We've kick-started this through the development of a training department within the company, and the inaugural three-week seismic academy has just finished and was attended by READ staff from all over the world. We will be running a similar training course for HETS in early 2008.
"Another challenge is continued management of the growth of the company, as we have experienced in excess of 30 per cent organic growth year-on-year in recent times," he continues. "We must concentrate on balancing the management of rapid growth as well as making the right investments in both people and processes."
Both Paul and Jeannette are confidently optimistic about the future of the company: "Within the North Sea, READ aims to maintain and expand the growth phase it is enjoying in both cased hole and seismic services. However, the real exponential growth planned for the business will come from HETS products in coming years. We will focus on building our track record in the North Sea in 2008, and then be taking it to overseas markets by 2009," they conclude.
READ Well Services
Services: Well construction with solid expandables, cased hole, seismic, and reservoir monitoring