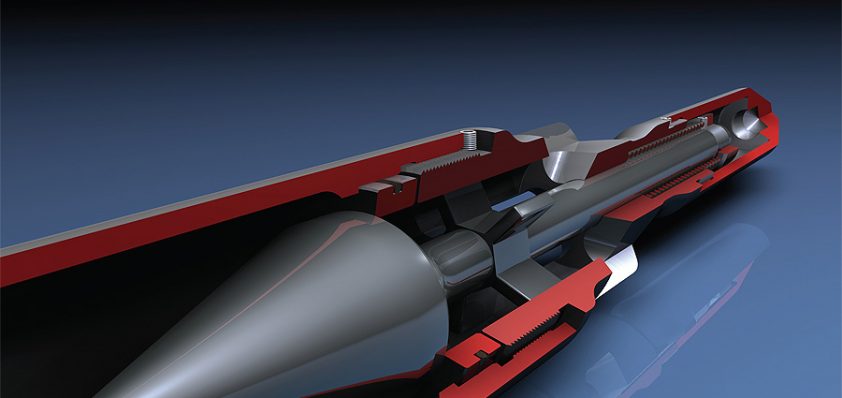 Expanding its web
Only established four years ago, Red Spider Technology is not to be mistaken for a meek newcomer in the industry.
Supplying to the global oil and gas industry, this award winning Aberdeen-based company has already gained a reputation for excellence in product design and service delivery. Red Spider offers a range of downhole products and services, all of which create value for its clients by saving them expensive rig time or giving early access to production revenue. Focused on extending the life of global oil and gas industry, the company supplies innovative products and solutions for well completion and intervention, flow control and artificial lift applications.
"Red Spider Technology was formed to fill a niche. Following acquisitions of numerous small companies by major players like the 'Schlumbergers' of the industry, there was an opportunity and a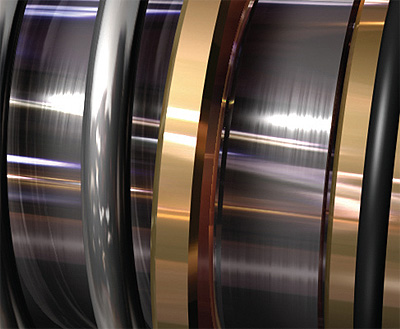 gap to be filled," states Gary Smith, the new technology and marketing manager of Red Spider Technology. "Our main intention was to provide innovative products and services to the oil and gas market locally offshore but the ambition has always been to grow the company into a global but local player.
"Like any new company, the first year was very tough, trying to get established amongst the reputable names in the industry. Slowly but surely we built on our success in the North Sea and expanded into Norway. A year ago, we opened another office, this time in Dubai to service the Middle East region and now we are pursuing contracts as far as South America and the Far East."
Equipped with the most experienced team of engineers with years of experience behind them, Red Spider is able to deal with a wide range of products to cater to every application. Gary comments: "What differentiates us from our competitors, is simply our ability to innovate. We are constantly working on being quicker in coming up with innovative solutions while offering clients what they are not able to attain from the giants of the industry. Working with all the major names, including Shell, BP, Statoil, ENI and ExxonMobil, we are also trying to build alliances with the big guys like Baker and Schlumberger. We realise that we cannot compete with all the offerings of such major companies but that there are some products and/or services that they don't offer, leaving a gap that we are able to fill. It is a two-way partnership, allowing us to use them as means to market."
On 20 June 2007, Red Spider Technology was awarded a share of £1 million of funding in the latest round of the Scottish Executive's SMART:SCOTLAND programme by Allan Wilson MP, Deputy Minister for Enterprise and Lifelong Learning. Gary explains: "Historically, the tools have been mechanical based but what we're trying to achieve is to integrate them with electronics. The first such device we developed is the eRED; a tool that incorporates electronics and a mechanical valve – it's almost like having a brain on-board where you can command the valve to open or close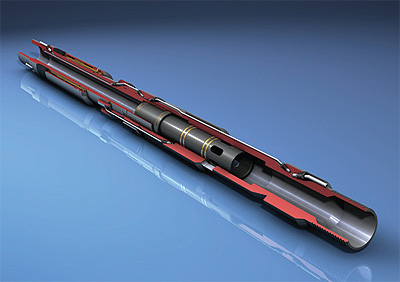 depending on the conditions of the well. Red Spider used its SMART Award for the development and design of a conceptual flow control device for use in oil and gas wells. The tool will remove the need for well intervention during the installation of a completion string, which will increase safety and reduce operating costs for customers."
Apart from cutting-edge technologies, Red Spider also focuses on its people and its supply chain: "In this industry, it is becoming increasingly harder to get hold of competent people and good, reliable suppliers," states Gary. "We believe that if you don't have good people and a robust supply chain, you don't have a good business, which is why we focus on our people, ensuring they are happy and fulfilling their career aspirations and develop our relationships with suppliers."
Red Spider was recognised as one of the UK's top ten new business in the final of last year's HSBC Start-Up Star Awards and was one of three finalists for the Best New Business Award in the Grampian Awards for Business Enterprise 2004. The company also won the Orange Small is Beautiful Award last year in the Best Marketing category. Having built such an unparalleled reputation for a company of its size and age, Red Spider Technology is looking to the future with a positive outlook: "We have just secured our first contract in Colombia. This is a key milestone for us because it gives us a foothold in that continent that we didn't have before, and the plan is that once we have kicked that off we can begin exploring the whole region. I have recently returned from Brunei where we have secured a contract for low cost intelligent well systems as part of a consortium and that looks very promising. This will gives us our first foothold in the Far East and aid us in our aim to grow the business internationally," adds Gary
He concludes: "We are currently a fairly small company with about 40 people and the idea is to grow into a medium-sized organisation, reaching the 300 mark in the next five years, with a turnover of approximately $90 million. To be recognised as a leader in innovative solutions, the key is to have a company which people truly enjoy working for and are very proud, so we believe we already have the right ingredients to be a leader."
Red Spider Technology
Products Downhole tools and services