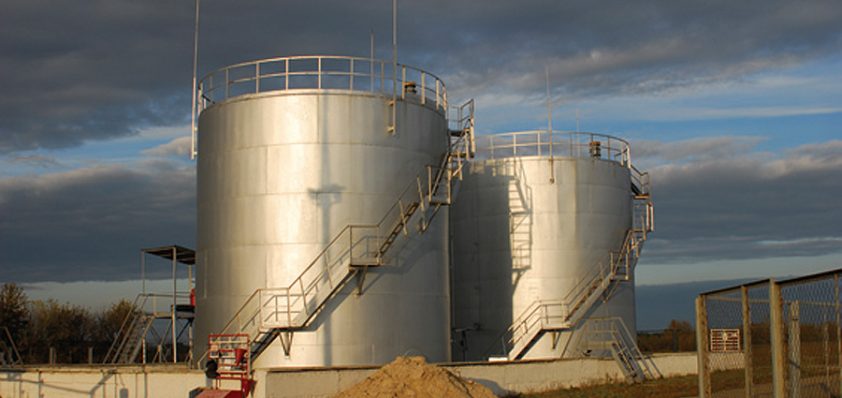 License to drill
The closing months of 2007 marked a turning point in the history of Regal Petroleum.
Having faced a challenging period, owing to problems with its projects in the Ukraine and Greece, the oil and gas exploration and production company launched a comprehensive effort at revitalising its fortunes. Whilst this transformation programme remains in its relative infancy, Regal has progressed rapidly since the launch, and is now fully focused on further developing its operations in Eastern Europe and North Africa.
As part of its reformation, six new directors have joined Regal since last November. Chief executive officer David Greer, himself new to the team, explains more about the company's growth strategy: "We have put in place a team of highly experienced practitioners who have worked around the world, and who have strengthened the 'can do' mentality at Regal. I, and two of the other new directors, have each spent around three decades with Shell, and our chairman Keith Henry has enjoyed a very distinguished career in the sector. We have also appointed new consultants and advisors, in order to enhance the quality of the support we receive externally.
"It was important for us first to rationalise our asset base; so we sold our operations in Greece and Liberia, and retained our core assets in the Ukraine, Romania and Egypt. To support our continued operations there, we went, in January of this year, on a funding road show to London, New York, Frankfurt, Zurich, and Geneva, with our broker, Mirabaud. Through this, we raised $US
165 million at £1.50 per share, a premium, to the then market price of £1.30 pence per share. The money is being put to very good use, we are bringing in new top drive drilling rigs from the US. The first two will arrive in the next couple of months, and they have the ability to drill holes in up to one third of the time it takes Ukrainian rigs."
Regal is currently concentrating its exploration work on its fields in the Ukraine: "Mekhediviska-Golotvshinska and Svyrydivske", where proven and probable ('2P ') reserves of 169 million barrels of oil equivalent have already been identified. But it's the deeper T-sands that really excites Regal: "We have cores and logs from wells drilled [6000m] into the T-sands that suggest significantly greater reserve potential, which is one of the reasons why we have contracted in the new US top drive rigs which can get down to that depth relatively quickly".
Of the 22 wells drilled on the Ukrainian reserves, five are operational and in 2007 produced an average of 4.88 million cubic feet per day of gas, and 280 barrels per day of condensate. Recently, Regal has also completed a successful workover operation, and plans to undertake two more before the end of the year.
"The Ukraine is still heavily dependent on gas, and is paying very high prices for gas imports," says David. "Those prices are likely to increase further, seeing as most of the gas comes from Russia or former Soviet states. As a domestic operator, we have an obligation to maximise the utilisation of our resources for the country's use. We have therefore embarked on a field programme that could involve us in an investment spend of up to one and a half billion dollars, depending on the number of holes we drill. It is an aggressive development programme, complimented by the necessary infrastructural improvements needed to transport the gas to market."
Alongside its Ukrainian operation, Regal holds two licenses in Romania. At one of those sites – Barlad – the company holds a 100 per cent working interest, and is now preparing to spud a new well, having discovered gas at the field last year. Owing to the nature of the site, the drilling costs are expected to be considerably lower than those in the Ukraine, and the company believes that Barlad could be a highly profitable asset in the future.
In Egypt, Regal possesses a 25 per cent working interest in the East Ras Budran Concession, and is working as a joint venture partner with Apache Khalda Corporation LDC. The company announced the discovery of oil in an exploration well last September, and this was successfully tied into the nearby Suez Oil Company (SUCO) production facility. Production from the ERB-A-1X well began in June, with a recorded initial rate of approximately 1100 barrels per day.
The promise of Regal's Egyptian and Romanian assets, and its continued operations in the Ukraine, have ensured that the first stage of the company's Corporate Transformation Plan has been an unqualified success. To compliment its new direction, Regal recently unveiled a new logo, website, and theme – 'realising potential' – that are further indicators of the company's revitalisation. David explains: "Changes of this kind will make little difference on their own, but are certainly effective in combination with the other efforts we have made. It is all part of drawing a thick line between the past and the future.
Concluding, David emphasises the excitement with which Regal's management team is looking ahead: "We are very confident in our ability to increase our reserves, and the associated production and revenue. The gas price growth over the last year has been tremendous, and it is highly probable that it will continue to rise. Adding that to the enthusiastic and energetic people we have, and our 2P reserves base, makes our outlook appear very bright."
Regal Petroleum
Services Oil and gas exploration and production