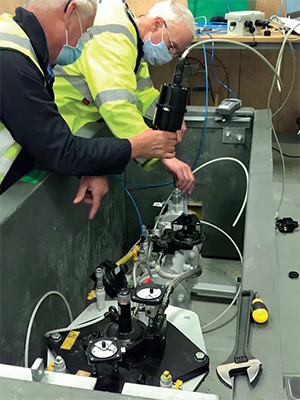 Reliable emissions reduction
Utonomy, the developer of patented hardware and AI technology that optimizes pressure in the gas network, has been awarded a $150k contract by US-based GTI Energy to assess the potential of its technology to reduce methane emissions across North American utility networks.
The project will see Utonomy adapt its technology to control US gas regulator types and carry out testing at a flow laboratory in North America. This follows a successful technical review and evaluation of the Utonomy Smart Regulator by GTI Energy last year. Assuming the flow laboratory tests are successful, the next phase of the project will be North American utility field trials.
The capability to reduce methane leakage is now a major legislative agenda issue across the US following the publication of its Methane Emissions and Reduction Plan in November 2021. As Dennis Jarnecke, Research & Development Director at GTI Energy, explains: "GTI Energy brings partners together to find the optimal tools and insights for gas operations to maintain a safe and reliable infrastructure."
Utonomy CEO, Adam Kingdon, reiterates: "Using smart, AI-based solutions will provide network operators with cost-effective tools to target leakage reduction, helping support national and international emissions reduction targets."