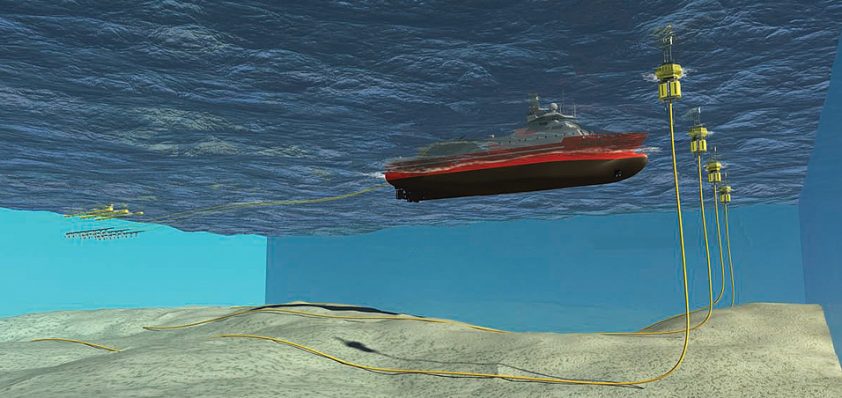 Reservoir Exploration Technology
Exploring the deep
With today's remaining hydrocarbon reserves becoming ever more difficult to locate, there is a crucial requirement for accurate and high quality geophysical and seismic data to ensure resources are deployed to the best possible prospects.
An experienced force in this market, Reservoir Exploration Technology (RXT) is a marine geophysical company specialising in multi-component seafloor seismic acquisition.
The basic process of seismic acquisition requires a signal to be sent down through the earth, which is then reflected by the geological layers including the oil reservoir as an echo such that the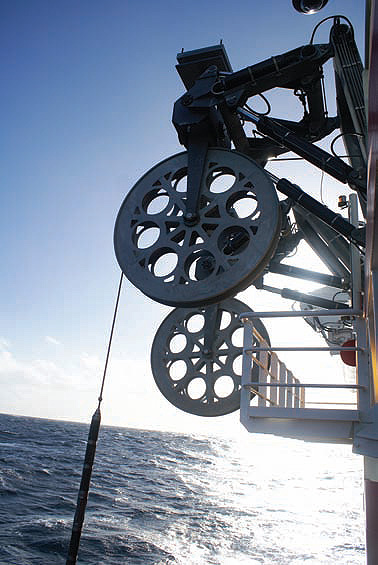 signal can be recorded at the surface. This can provide information such as location, potential returns, and other pieces of information key about the hydrocarbon reservoir to planning a production programme. The most conventional method of acquisition is known as streamer data, where a large number of sensors are towed behind a vessel through the water close to the surface. RXT on the other hand favours the Ocean Bottom Cable (OBC) survey method, which offers a far higher quality result.
"What we do is to put the sensor down onto the seabed where it will stay in a fixed position for a certain amount of time, and this makes listening to the reflected signal much easier than if it is being towed through the water. This is the core concept behind the business, and we have connected many of these sensors together into a six km long cable with 25 meters between sensors and 12 km long cable with 50 meters between sensors that is then laid on the seabed with a second vessel providing the source for the signal, which then records the waves reflected back from the reservoir," explains Kim Maver, vice president sales and marketing at RXT.
More specifically, RXT uses VectorSeis Ocean (VSO) technology from ION geophyiscal which consists of a 4C sensor consisting of a hydrophone and three component micro electro mechnical system (MEMS). Between these sensor modules the steel armoured cable is specifically designed to withstand being deployed and retrieved from its position on the seabed. It is the only company that currently employs this VSO system, which has been proven not only as highly reliable, but also capable of delivering high quality measurements.
"Having been dedicated to this market since 2004, we are probably one of the most experienced companies in the industry with regards to OBC," enthuses Kim. "This operational experience is one of our major strengths, particularly given that OBC technology is really quite complex in its nature. The only real limitation on where we carry out our services is in terms of where our vessels are currently located and where the next project is, and naturally the time it takes to move between the two."
Currently RXT is operating a fleet of four vessels, including two that are deployed within Equatorial Guinea on a $13 million contract with Hess. "In order to carry out any OBC survey you generally need two vessels – one to handle the cables and the other to provide the source signal. The two vessels that we currently have in Equatorial Guinea have the ability to each operate as either a cable layer or source vessel, which means that in the future we may split these into two separate crews by hiring source signal vessels from another company. In comparison our other two vessels being part of a joint venture with Georadar, which are soon to begin operating in Brazil, have to work in collaboration with each other," elaborates Kim.
At this point the market looks particularly favourable to RXT with the company also having agreed contracts with Statoil in Norway for $14 million. With the business contemplating adding a further vessel to its portfolio in the next few years, Kim highlights how a shift in market attitudes has helped drive this growth: "Over the last 18 months we have seen a significant growth in project work, not just for the major oil companies, but also from a lot of small independent companies, particularly in West Africa, so we have succeeded in attracting all different types of clients.
"One of the historical issues with OBC, which is still a niche industry at present, has been that it is more expensive than streamer data. Therefore whilst clients prefer OBC data, in the past some might have felt it was too expensive. Now though we are seeing a shift where the market is beginning to appreciate that whilst it may be a higher price, in terms of cost benefits analysis OBC is actually more favourable. This has also been supplemented by the fact that hydrocarbons are more difficult to locate overall so there is a requirement for the higher quality seismic data OBC can offer. One other key growth area we see is in the more mature exploration and production areas and basins of the world, where there is a lot more infrastructure and obstacles that are prohibitive to streamer data, but it is far more straightforward to acquire OBC data," he concludes.
Reservoir Exploration Technology (RXT)
Services: Seismic data acquisition